Solvang's King Frederik Inn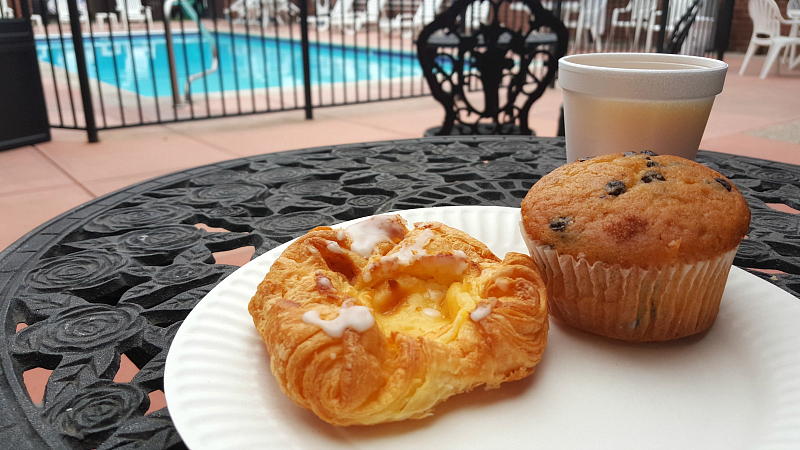 The King Frederik Inn is in the heart of downtown Solvang.
It's the perfect location for an overnight or an extended vacation in Solvang as it's in walking distance to restaurants, shopping, parks, wine tasting and the theater.
They went out of their way to make my stay comfortable and enjoyable.
My room was on the ground floor of the main building by the swimming pool.
A sliding glass door opened up to my own patio with a view of the pool.
Convenient parking was available right next to my room door.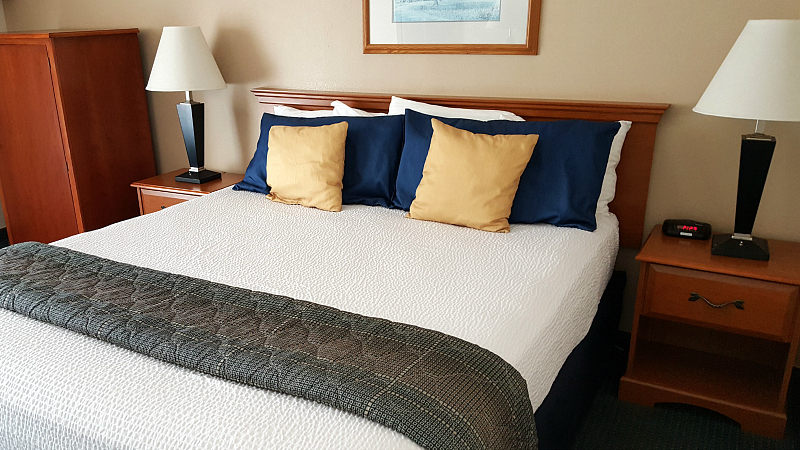 The decor is Danish and my room was very comfortable.
I was happy to find a mini-fridge, microwave and coffee maker in the room.
The complimentary wi-fi was speedy.
This room was a great place to relax when I wasn't out exploring the town.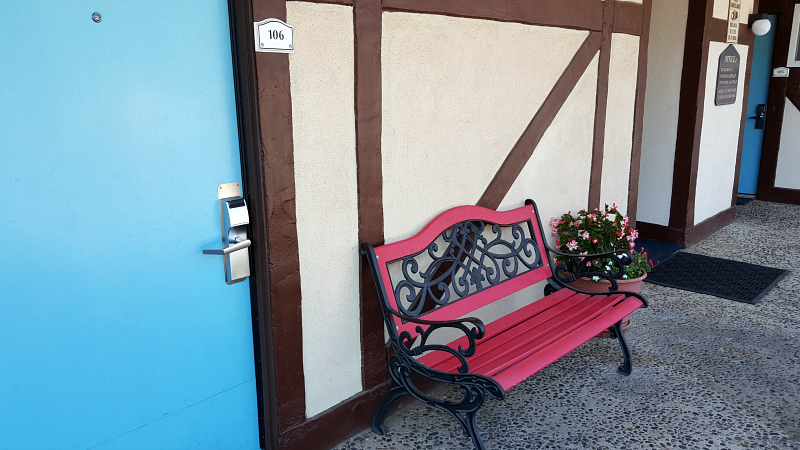 The front desk is staffed 24 hours a day.
Staff is able to answer questions and can help with planning meals and activities to customize your stay.
A continental breakfast featuring Danishes (of course) is served in the lobby each morning.
Juice, coffee and tea are available at all times.
There is seating inside and outside near the pool.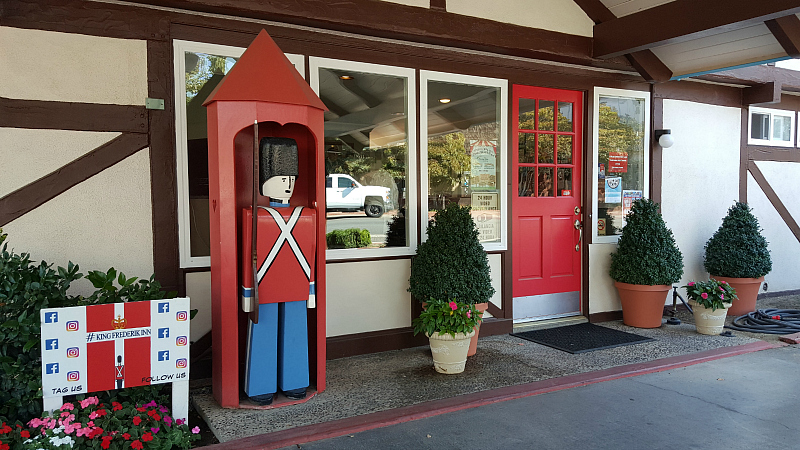 The small-town friendliness of the staff sets a good tone for the entire hotel and everyone seemed to be enjoying their stay.
I met travelers from Europe, the Midwest and California.
The heated pool and spa were wonderful.
I enjoyed taking a swim each night before bed.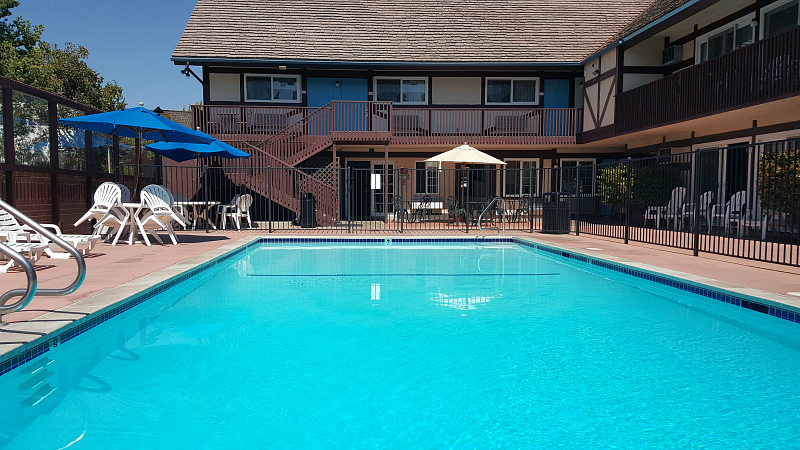 Based on price alone, this is a budget friendly hotel.
However, it has a 3 diamond rating and didn't feel like like it was a 'budget vacation.'
I had everything I needed for a pleasant stay in this charming town and the hospitality was top notch.
King Frederik Inn
1617 Copenhagen Drive
Solvang, CA 93463

Visiting Solvang
Lodging Near Solvang
Solvang Activities
Restaurants, Food & Drink
Solvang Events
Authentic Danish Recipe
Happy travels!