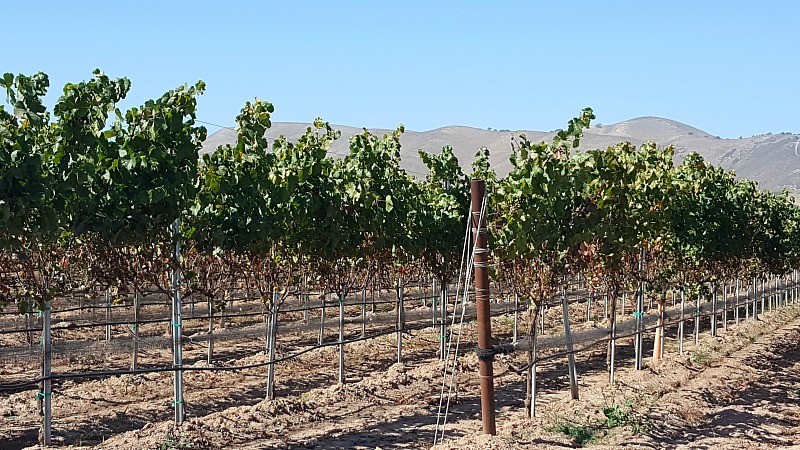 Have you ever been to the Santa Maria Valley? I've been through numerous times over the years while driving on the 101 Freeway between Southern California and San Francisco, but this was my first time to slow down and spend a few days getting to know this beautiful area in Central California. It's an easy drive from both Los Angeles and San Francisco and is very different than either of those big cities. Santa Maria is known for it's farmland, vineyards, barbecue, outdoor recreation and friendly people.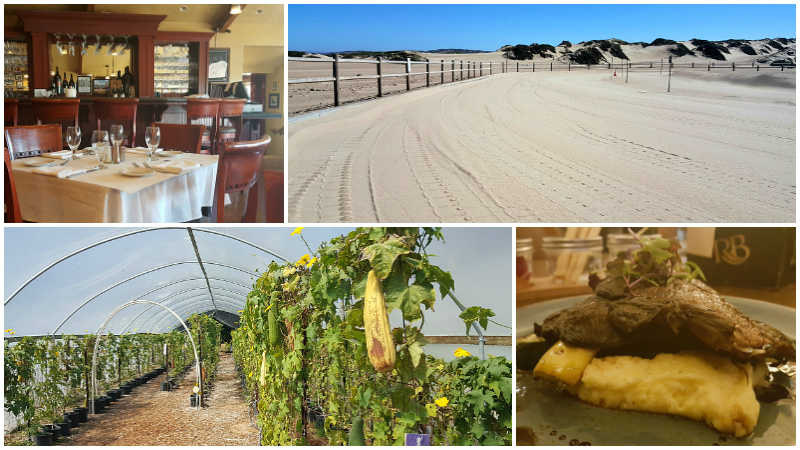 While in the area, I stayed at the Historic Santa Maria Inn that first opened it's doors in 1917. There are also a variety of other lodging options, from national chain hotels to old style budget motels. Wherever you choose to stay, there are plenty of activities to choose from.
Meat is definitely a popular food item here with numerous restaurants offering various cuts of meat with Santa Maria style barbecue seasoning. Tri-tip is added to Santa Maria beans and meat and drippings are added to other dishes, as well.
As a vegetarian, I stayed clear of the meat and ate other things that were delicious. The oak grilled portobello at Far Western Tavern in Orcutt and the roasted Brussels sprout salad at Willow in Nipomo were two of my favorite dishes from the trip. I also enjoyed ravioli at Trattoria Uliveto and breakfasts at The Century Room at the Santa Maria Inn.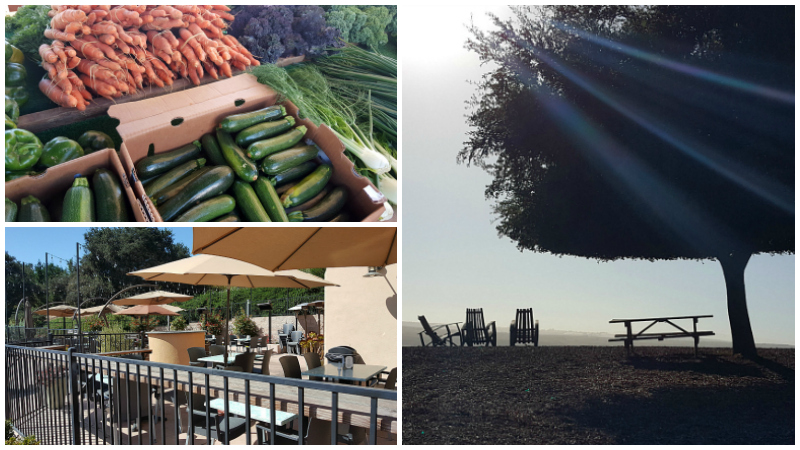 The wine grown in this region is fantastic and there are many opportunities for tasting. I enjoyed driving just outside town to two vineyards – Foxen and Cambria. Both tastings were fun and educational. I also enjoyed two in town tasting rooms in Old Town Orcutt – Ca' del Grevino and cnagy. I came home with Viognier, chardonnay and pinot noir.
For outdoor activities, I explored the Guadalupe Nipomo Dunes and Oso Flaco Lake. I also toured a luffa farm and shopped at the Santa Maria farmer's market.
The Santa Maria Valley is a good spot for a getaway vacation. There are additional restaurants and wineries on my to do list, so I'm going to have to go again!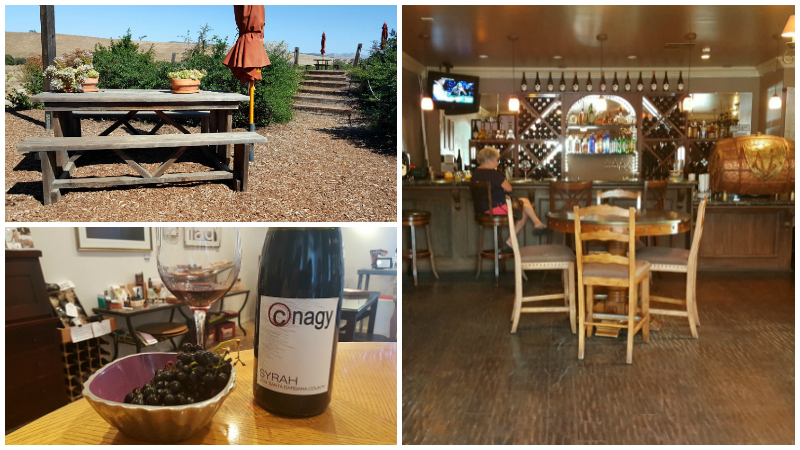 Santa Maria Valley
California