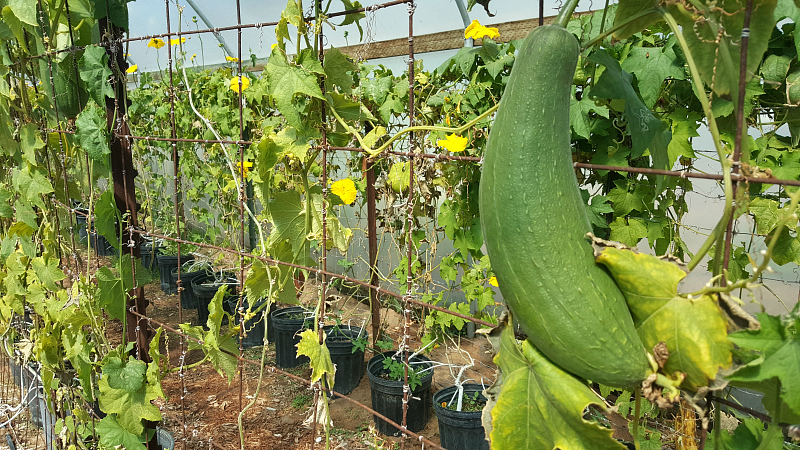 Do you know how luffa sponges are grown? Before my visit to The Luffa Farm in Nipomo, I knew that luffa is a gourd, but that was just about the extent of my knowledge. It was fascinating to tour the farm and learn all about the interesting and versatile luffa.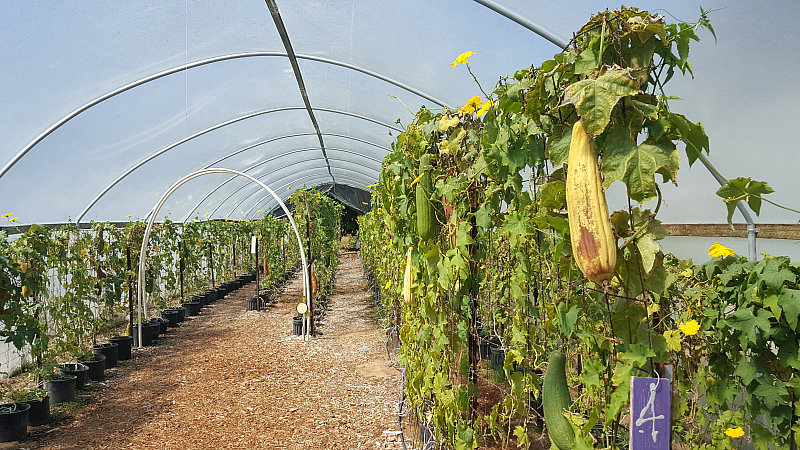 Complimentary tours are offered Wednesday through Sunday 10am to 4pm year round. If you've got a big group, you'll want to call ahead. Otherwise, you can drop by without a reservation. There are numerous family members who live on the property. Owner Deanne Coon was available to take me on a tour. Others in the family help out as well. Deanne is quite a character and her passion for luffa is contagious.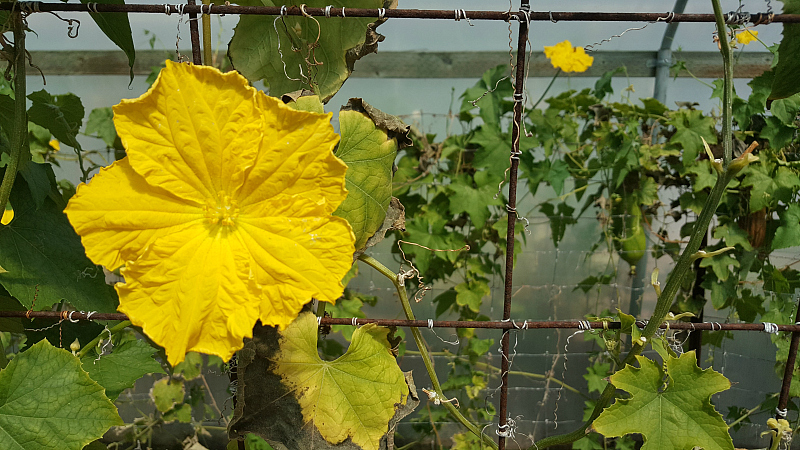 It's taken years for her to perfect her growing techniques. External factors like weather can impact the crop, but she's learned how to grow this finicky gourd well. She's learned that they do best when protected with a greenhouse. The seeds are planted in buckets to keep the gophers out and the vines are trained to grow on trellises. This keeps the plants healthy and produces good sponges.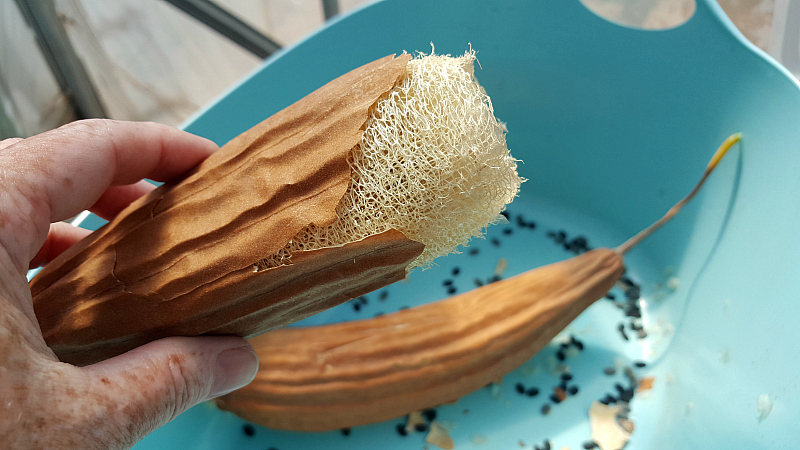 The luffa are ready to be picked when they go from green to brown. The outer peel can be removed revealing a beautiful luffa sponge inside. Seeds fall right out when you shake the sponge. The seeds are saved to be planted to grow more luffa.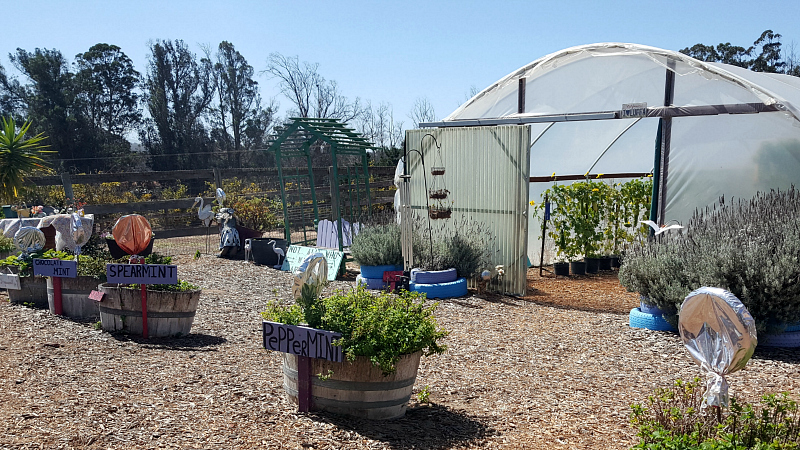 In addition to the luffa greenhouses, there are a variety of herbs grown on the property. I saw peppermint, mint julep, spearmint, chocolate mint and French lavender. I asked if there was lavender fresh lavender that I could purchase and she showed me where the scissors were, so that I could cut my own at no charge.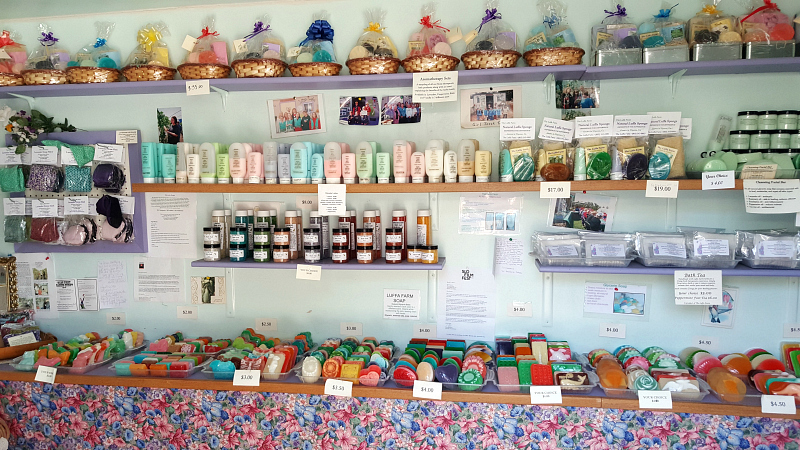 The onsite gift store has luffa sponges and a variety of other handmade bath, body and household products. There are gift baskets that are already put together or you can buy items individually. I came home with some things for myself and gifts for others – herb scented glycerin soaps, mild facial soap, handcrafted lavender coasters and, of course, luffa. Prices are very reasonable and I'm really happy with everything that I bought.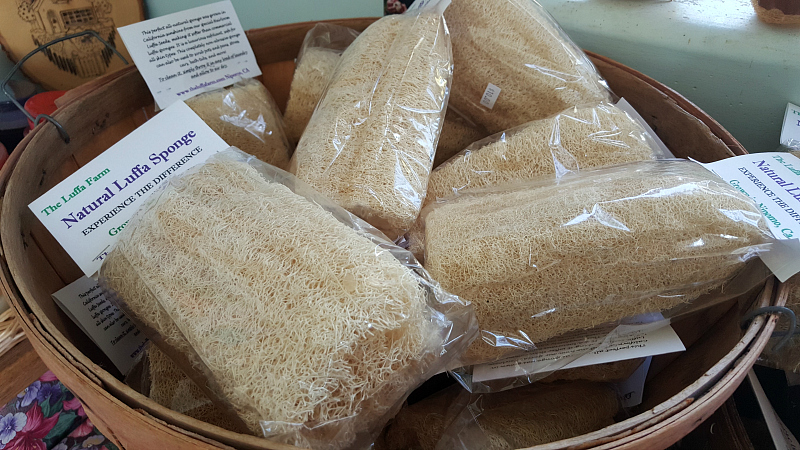 Since the luffa are all natural, they are different than commercially produced luffa sponges that have been chemically treated. They still exfoliate, but are not scratchy. Mine is soft enough to use on my face. When they need to be cleaned, you can put them in the washing machine or dishwasher.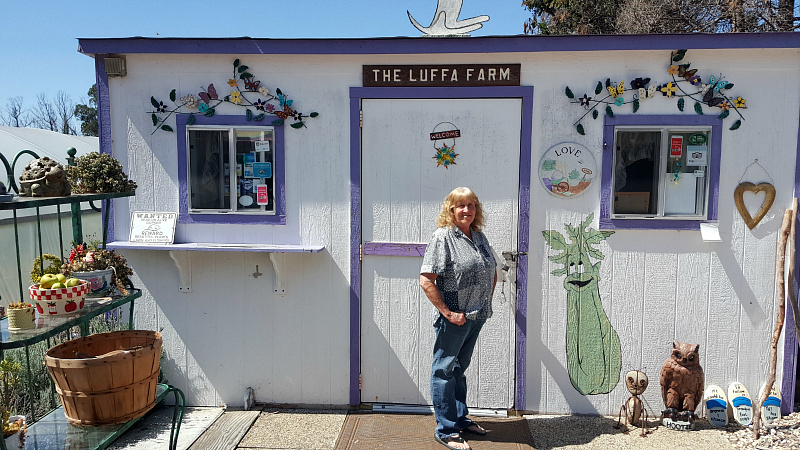 I had a great time learning about luffa with Deanne. The tour was very educational and she happily answered all of my questions. It's always inspiring when someone uses their passions to work hard and create a satisfying life for themselves!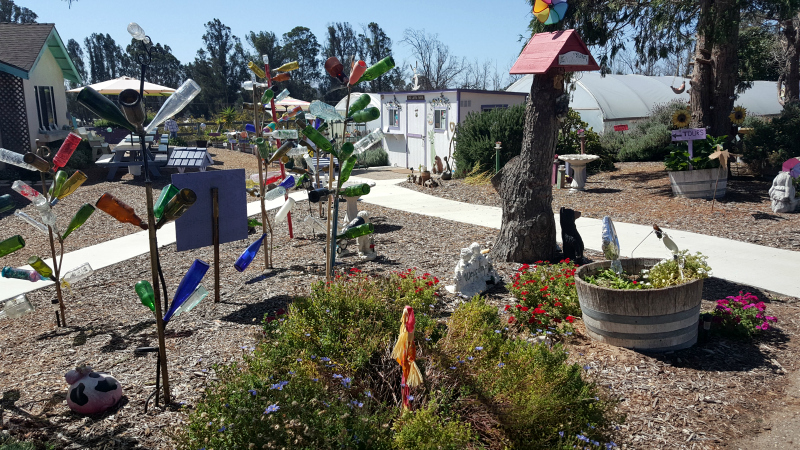 The Luffa Farm tours are great for all ages. Kids and adults will have fun learning about luffa and enjoying the artistic touches around the property. It's a fun activity for anyone who is staying overnight or living in the Santa Maria Valley. For people who are traveling between Southern California and San Francisco, it's a good place to stop to stretch your legs and have some fun before continuing your journey.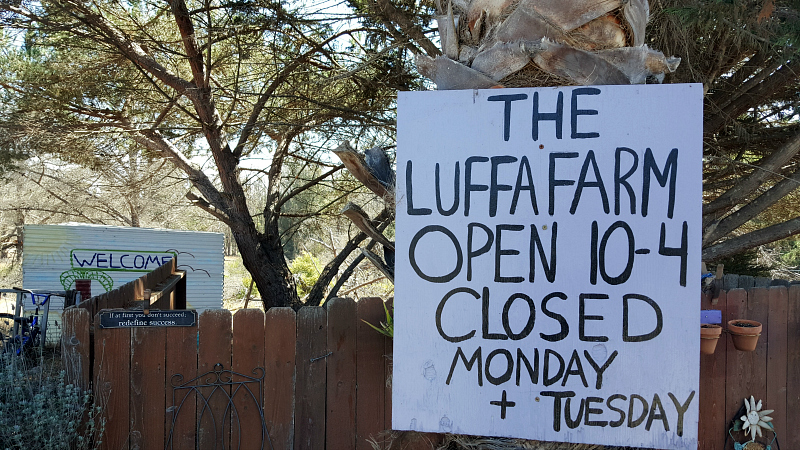 The Luffa Farm
1457 Willow Road
Nipomo, CA 93444