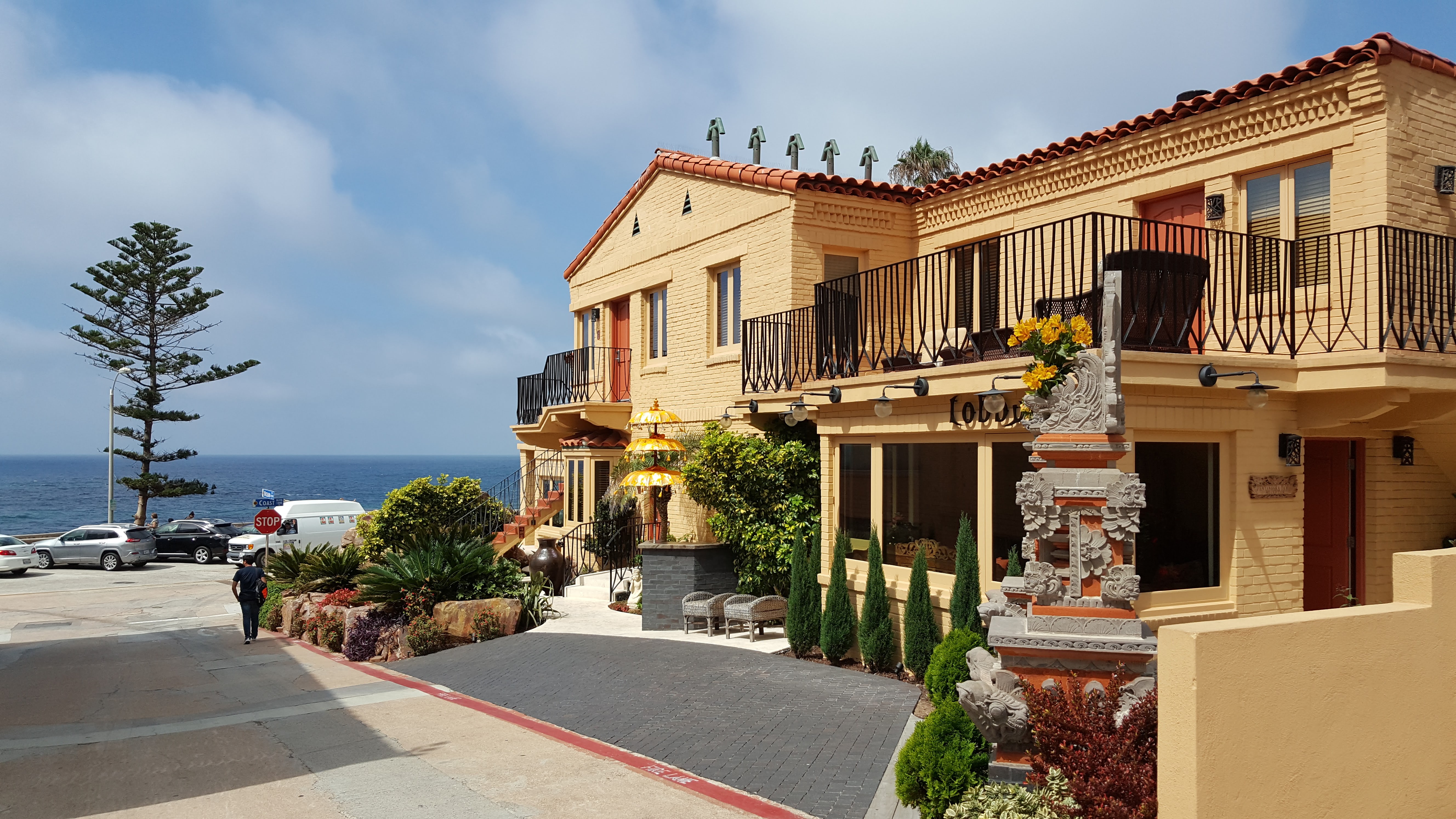 Looking for a getaway that will allow you to relax and escape from the stress of daily life? Pantai Inn in La Jolla is the perfect place. Sometimes when I travel, I plan a detailed and busy schedule ahead of time. For this trip, my goal was relaxation, so I left my schedule wide open. As soon as I arrived in San Diego, I slipped right into vacation mode.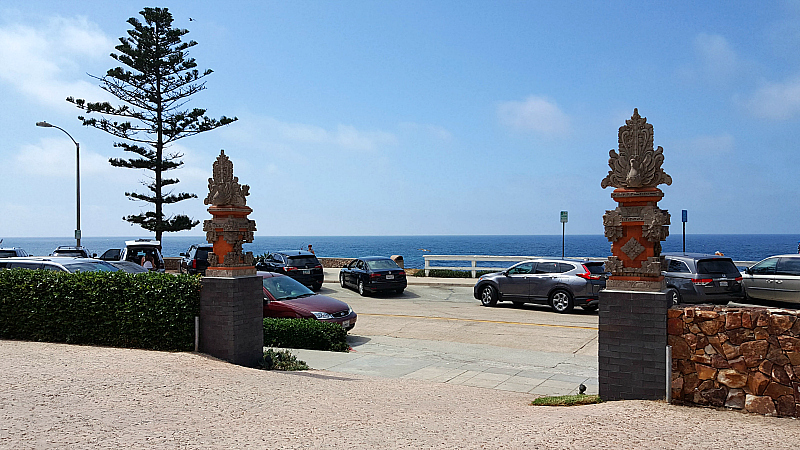 The property has been in the family for several generations. It was originally a cluster of beach cottages and art deco styled buildings that were rented out as apartments. Realizing that many people wanted a short visit rather than a long term rental, they shifted directions and turned it into the Shell Beach Motel. The third generation of the family recently completed a major Bali-inspired top to bottom renovation. They've kept the original structures and the comfortable beach feel of the hotel and added modern luxury style and amenities. The location and views are as amazing as they were when the first apartment tenants moved in decades ago.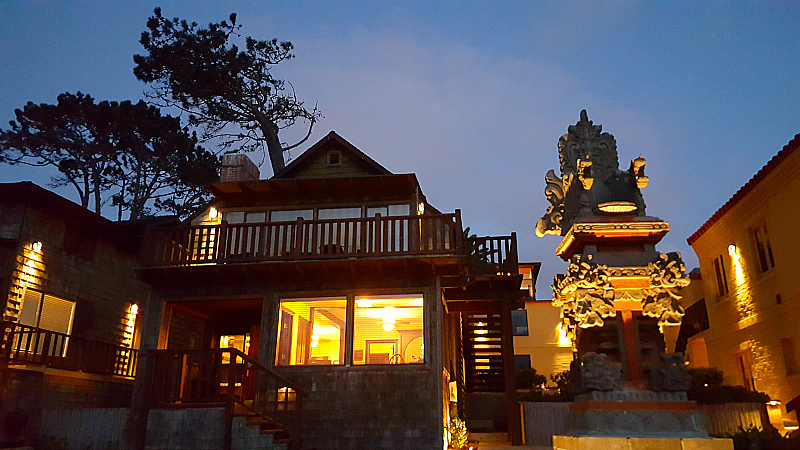 Pantai has a variety of one, two and three bedroom units to choose from. I felt like I had the best room, but I'm sure I would have been happy anywhere. I stayed in "Ocean View Premium" room 108. The windows and furniture were perfectly positioned for unobstructed views of the Pacific from inside and from the cozy private porch.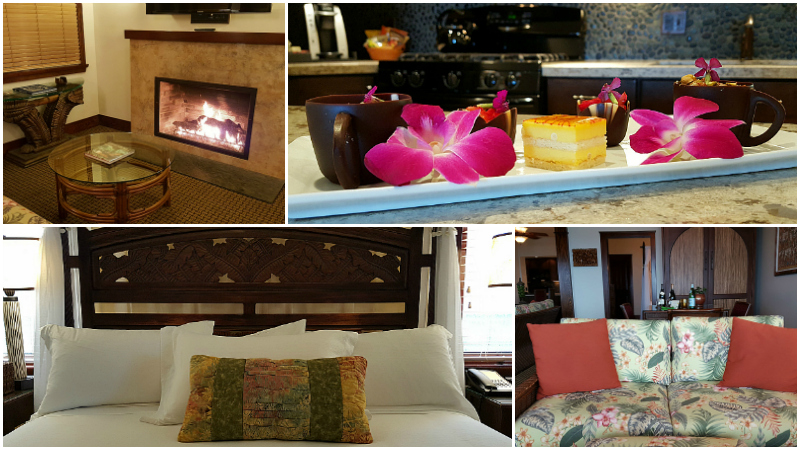 The spacious accommodations instantly felt like home. The bedroom features a Balinese style bed that staff arranged beautifully each night as part of their turn down service. There are two living areas, one with a fireplace and the other with a straight view out to the ocean. The dining room and full kitchen are great for meals and snacks.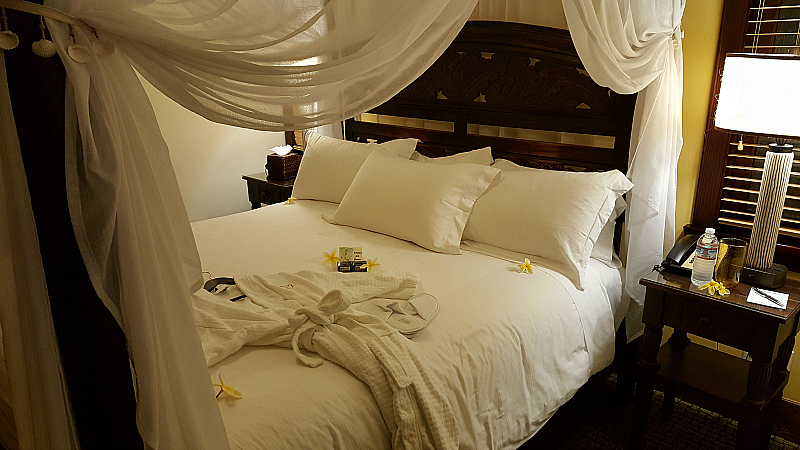 A murphy bed is in the living room, if you need it. The bathroom has a rain shower and there are gorgeous copper sinks in the bathroom and kitchen. There are flat screen TVs in the bedroom and above the fireplace. WiFi is complimentary and speedy.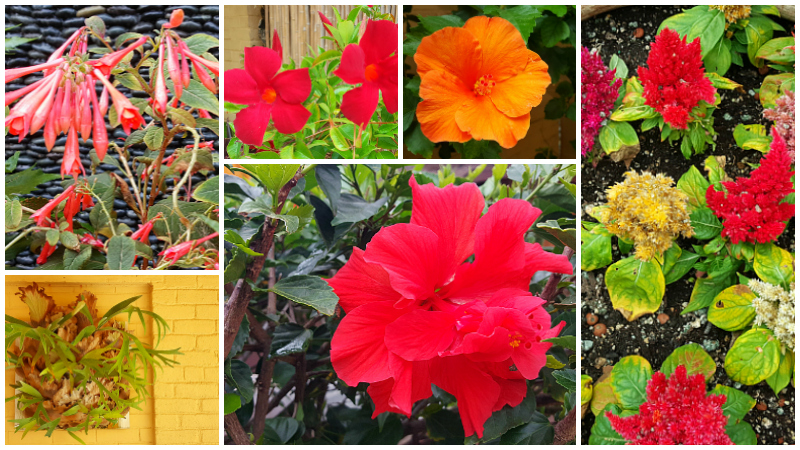 The property is beautiful. The tropical landscaping fits in perfectly with the La Jolla location and Balinese furniture and decor. There are ocean view lounge chairs and tables. The outdoor fire pit is a nice place for groups to gather. I thought I'd spend a lot of time lounging outside in these common areas, but ended up spending a lot of time enjoying the view and ocean breezes on my own porch.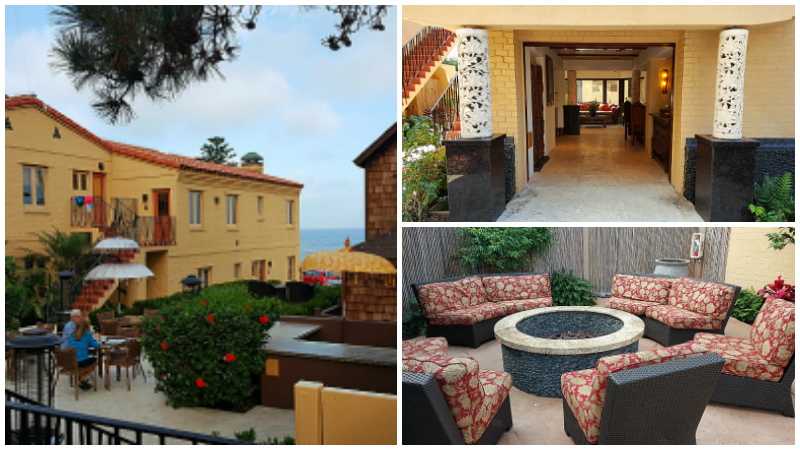 The Inn offers a complimentary chef prepared breakfast buffet each morning. There are also baked treats, hot and cold beverages and fruit in the lobby at all times.
I looked forward to the sunset every evening. It was truly stunning and a little bit different each night.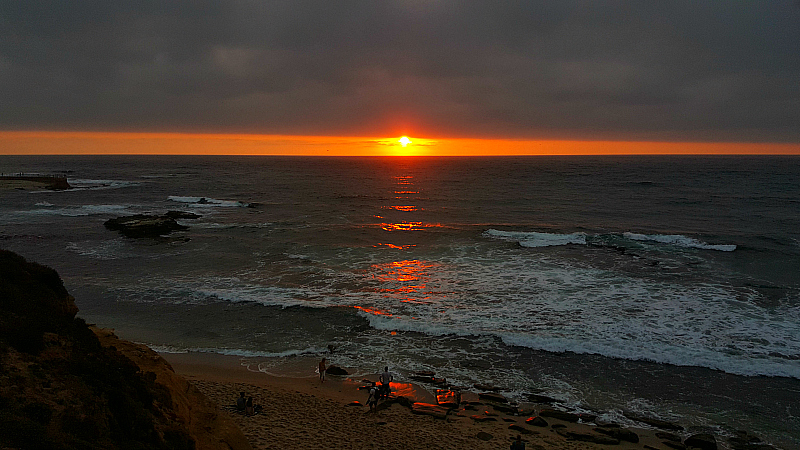 Pantai Inn is wonderful for a getaway escape. There is plenty to do in La Jolla and nearby San Diego or you can simply move in for a few days and relax, like I did. Other than walks to soak up the scenery and one meal out, I didn't feel the need to leave my temporary oceanfront home. Service was excellent and I felt pampered the entire time I was there.
I highly recommend Pantai Inn for a luxurious getaway vacation!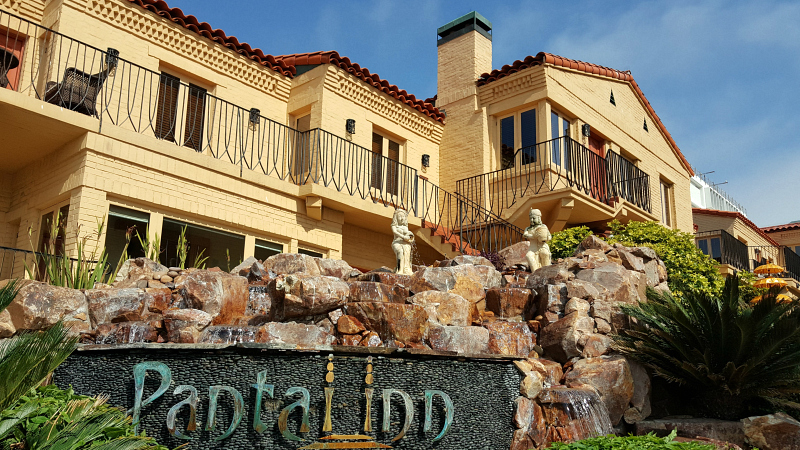 Pantai Inn
1003 Coast Blvd.
La Jolla, CA 92037