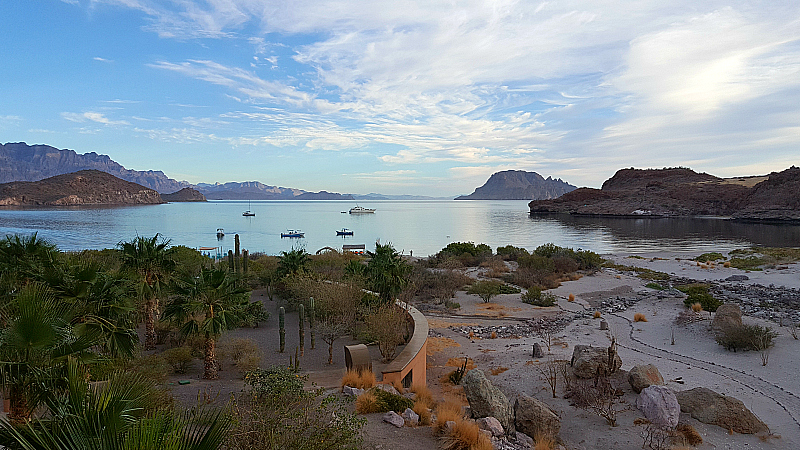 Have you been to Baja California Sur? This Mexican state is the southern end of the Baja Peninsula. The Pacific Ocean is to the west and the Sea of Cortez (Gulf of California) is to the east. I've been to Mexico many times over the years, but this was my first trip to Loreto and the Sea of Cortez. It's more remote than the bigger tourist towns. Alaska Airlines offers non-stop flights from Los Angeles. so getting to Villa del Palmar at The Islands of Loreto was easy.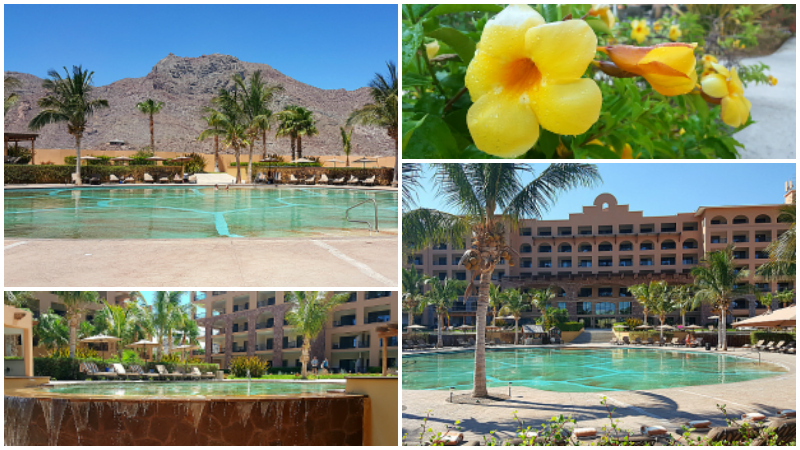 As soon as I arrived at Villa del Palmar, I felt right at home. Staff was friendly and the resort and natural beauty of the area were stunning. This definitely is a dream vacation location.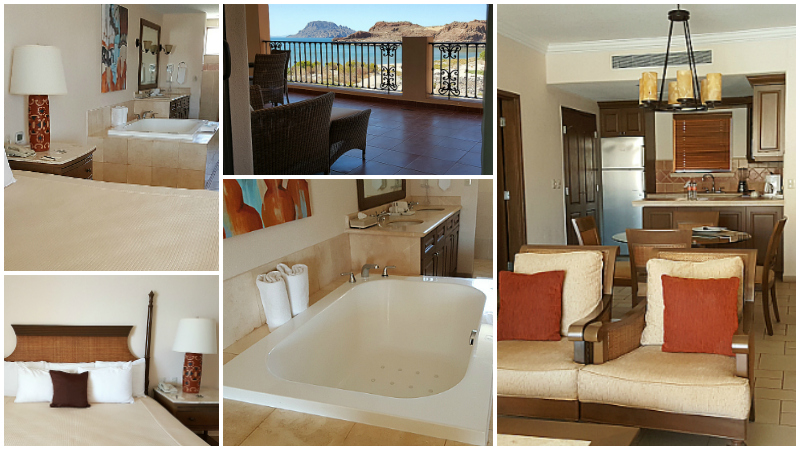 I had a one bedroom suite on the third floor of the building closest to the water. The top photo is the view from my balcony. The suite was much bigger than I expected and a whole lot of fun, since I had it all to myself. There was a full kitchen, laundry, living room, master bedroom, 2 bathrooms, shower and indoor jacuzzi tub. The large balcony was a great place to savor the views.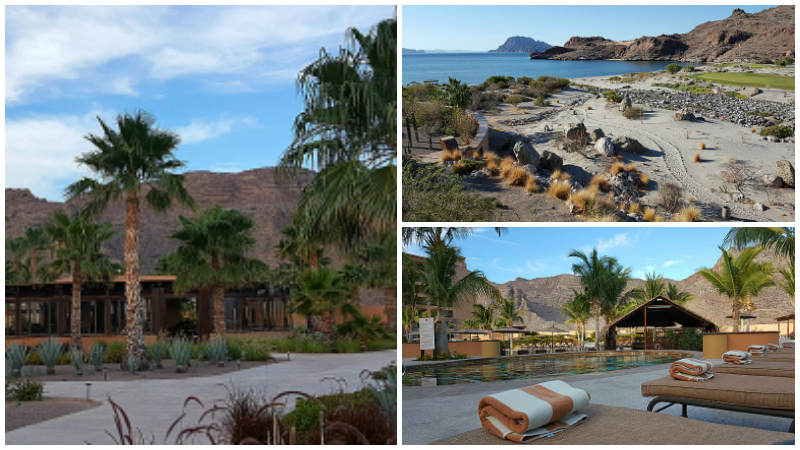 The resort has everything you'll need. If you want to leave, they can arrange activities and tours. If you want to stay put, you can enjoy the pools, beach, water sports, gym, spa, golf and entertainment. There are plenty of choice for those who want to be active and those who just want to relax.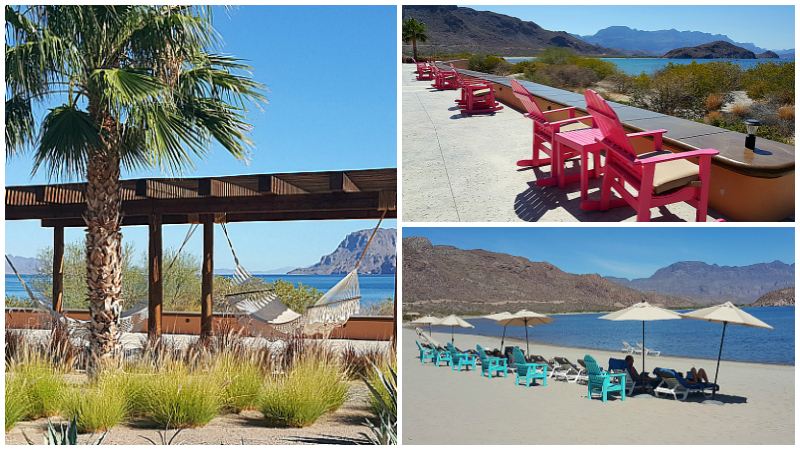 I swam in the pools and in the bay, hiked on a mountain trail, went on a boat tour, saw lots of marine life while snorkeling, enjoyed a spa day, relaxed in a hammock, woke up early for an amazing sunrise and ate a whole lot of good food.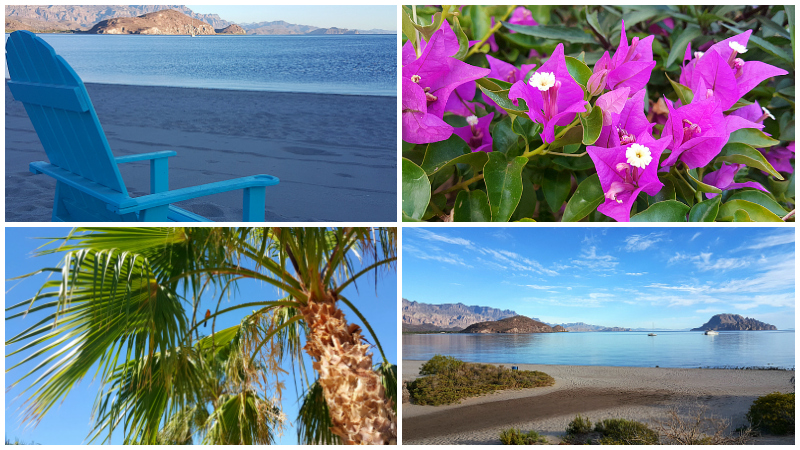 At Villa del Palmar, you can book just the room or opt for an all inclusive plan. Having food and drinks included was the way to go for me. It saved money doing it this way and also made it easier to enjoy myself without watching individual expenses. I was really happy with the variety and quality of the food and drinks.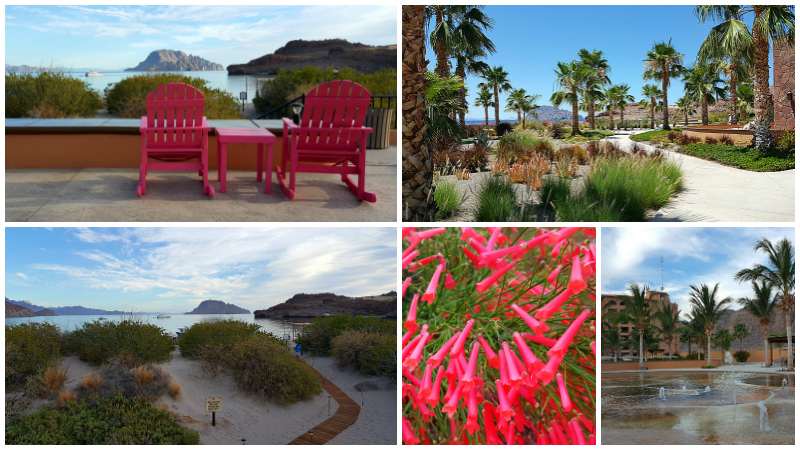 My escape to Villa del Palmar at The Islands of Loreto was wonderful and just what I needed. It was a good combination of fun activities, beautiful scenery and relaxation. I didn't really want to leave, but came home happy and refreshed!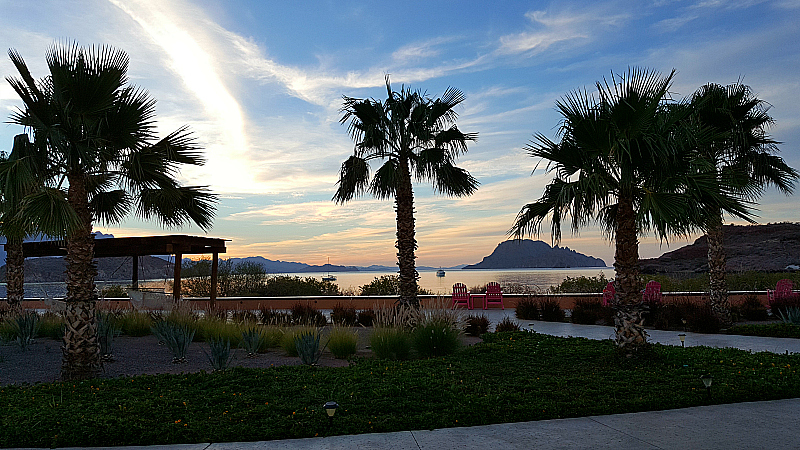 Villa del Palmar
at The Islands of Loreto
Baja California Sur
Mexico
Related articles:
Boat Tour of The Islands of Loreto
Danzante Bay Golf Club
Sabila Spa at Villa del Palmar
Shopping in Loreto
Vegetarian Dining at Villa del Palmar
Pasty Chef Week at Villa del Palmar