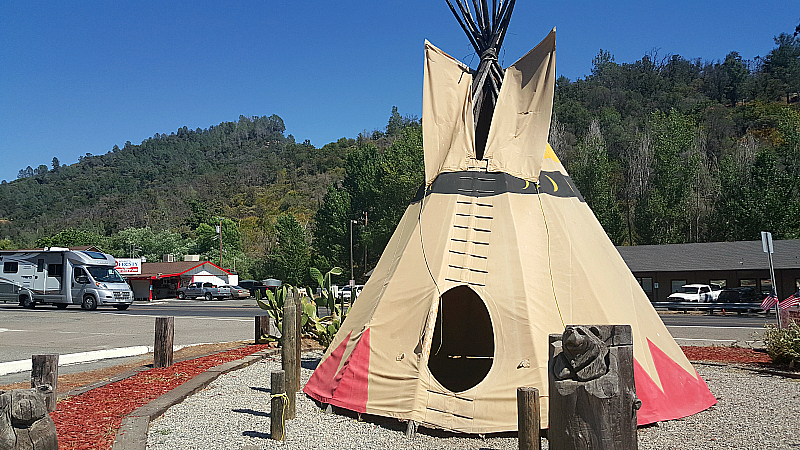 Have you been to Coarsegold? This mountain community is on Highway 41 (aka The Yosemite Highway). On your way to or from Yosemite, you'll come across Coarsegold Historic Village. It's a great spot to stop to stretch your legs, grab a bite to eat, shop and soak up some local history.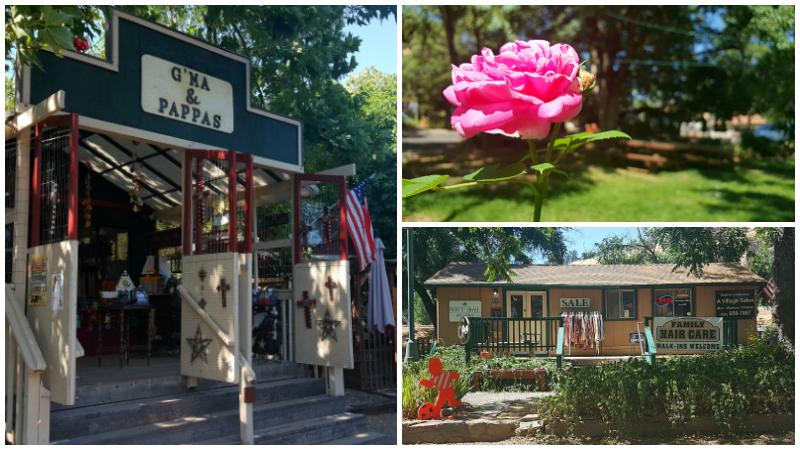 The village consists of a variety of small buildings housing a variety of local businesses. There are gift shops, a flower shop, rock shop, coffee house and restaurants. You'll find handcrafts along with new and vintage items for sale. Kids (and adults) can pan for gold There is even a church just next door to a palm reader.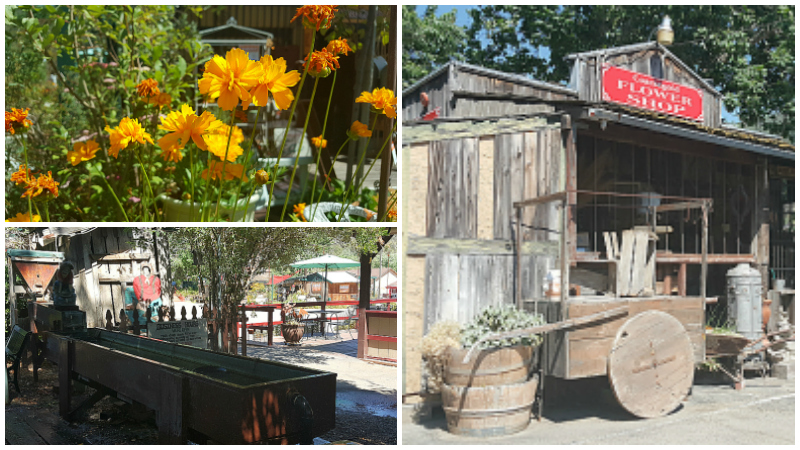 The entire village is filled with artifacts emphasizing the gold mining history of the area and the culture of the local Native American Chukchansi tribe. Landscaping is lush, so there was plenty of shade on the too hot day that I was there.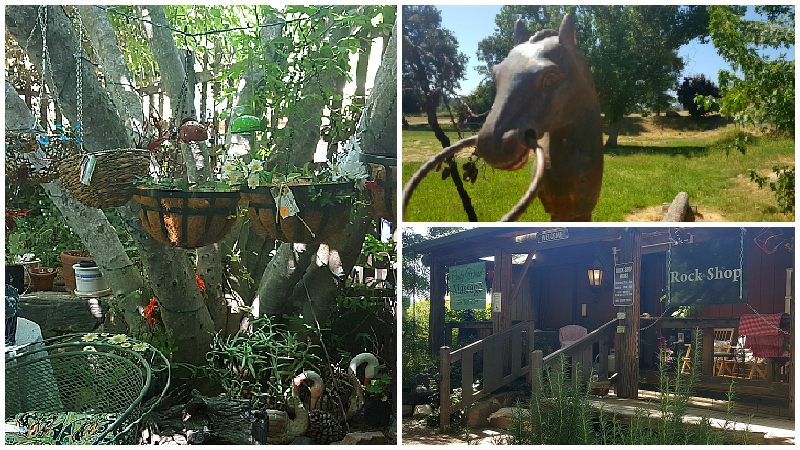 There is a nice shady park area with picnic tables and a stage where entertainment is sometimes offered. A few years ago, I stopped in for their annual Tarantula Festival when the Village was packed with locals and tourists. On this visit, it was more relaxing and I didn't see any tarantulas this time.
Parking is free and spread out throughout the Village. It's a fun place for kids and adults to spend an afternoon.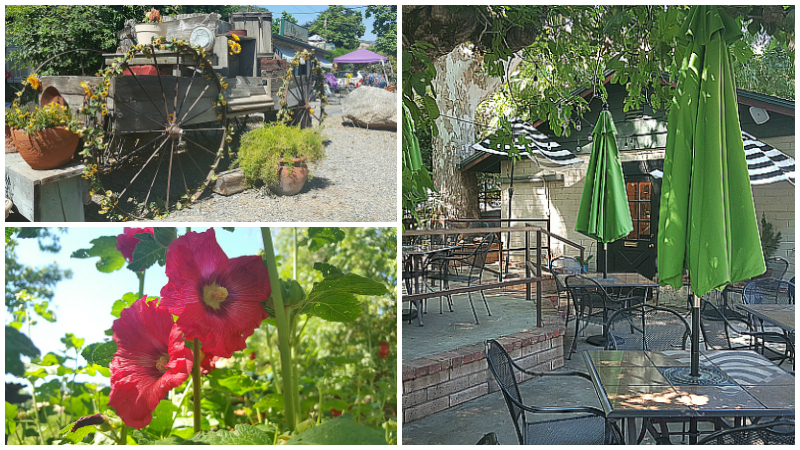 Coarsegold Historic Village
35300 Highway 41
Coarsegold, CA 93614