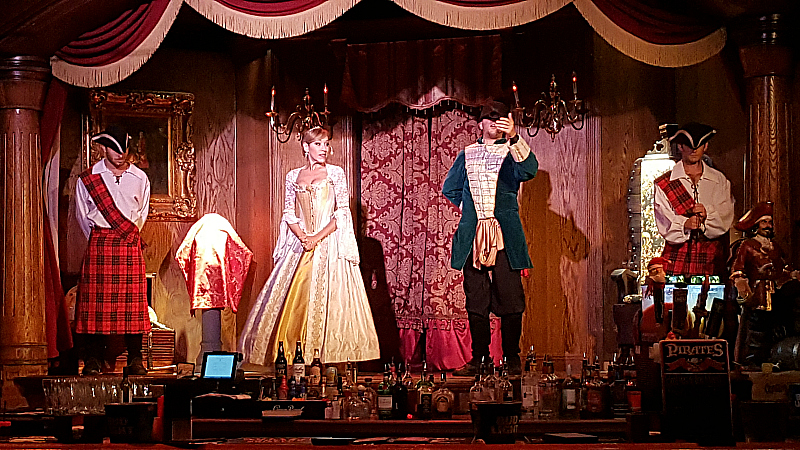 Looking for a family activity in Orange County? Pirate's Dinner Adventure is a whole lot of fun for locals and tourists alike.
The dinner theater is on Beach Blvd. in Buena Park. It shares the building with Teatro Martini, an adult dinner show. Other OC attractions are nearby, including Knott's Berry Farm, Soak City and Medieval Times.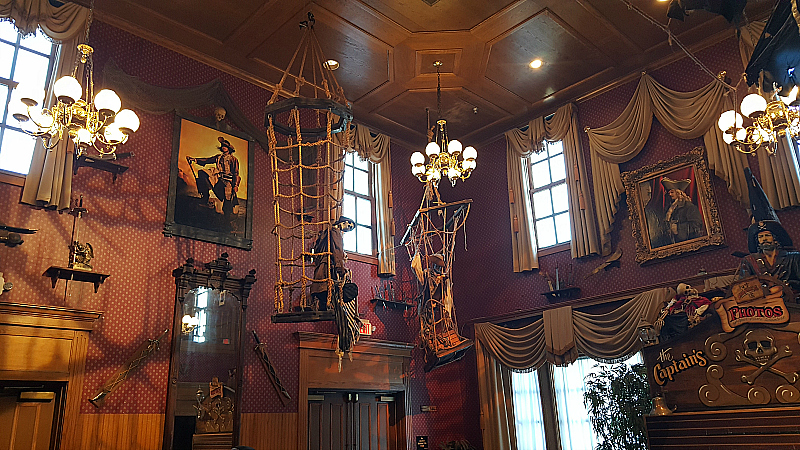 This was my first time to go to Pirate's Dinner Adventure and I loved it.
You'll want to make sure you arrive early for the pre-show. The actual event time for my show was 7pm, but the recommended arrival time was between 5:30 and 6pm. This was just right and allowed us plenty of time to get a drink, eat passed appetizers, socialize and watch some exciting pre-show entertainment that laid out the plot for the story that would unfold in the main theater.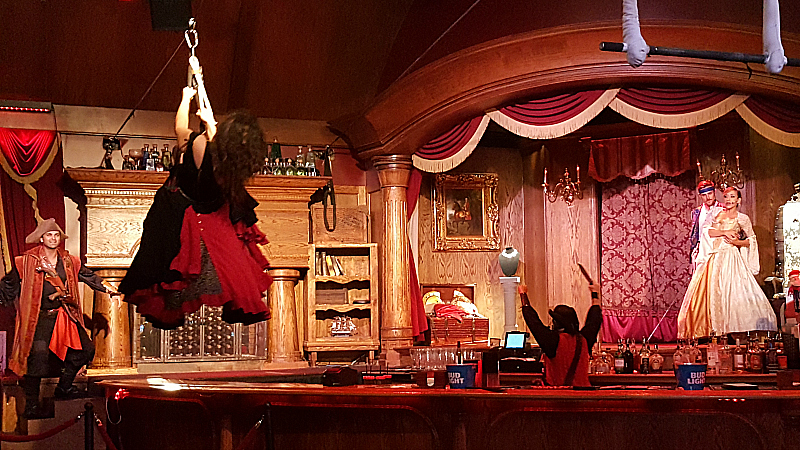 The theater is set up with a large pirate ship stage in the center of the room. Tiered seating is arranged around the ship. My group was in the red section and the red pirate escorted us to our assigned seats. The theater is arranged so that each guest has a good view of the action. Dinner service begins soon after guests are seated.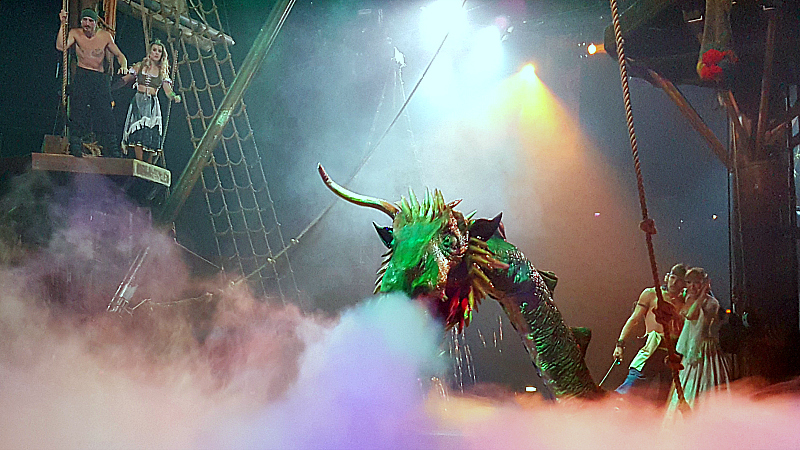 The show is family friendly and some of the children in the audience were called on stage for audience participation. There are loud noises and strobe lights, so if your child is sensitive you'll want to use caution. Everyone I saw, from little kids to adults, was having a great time.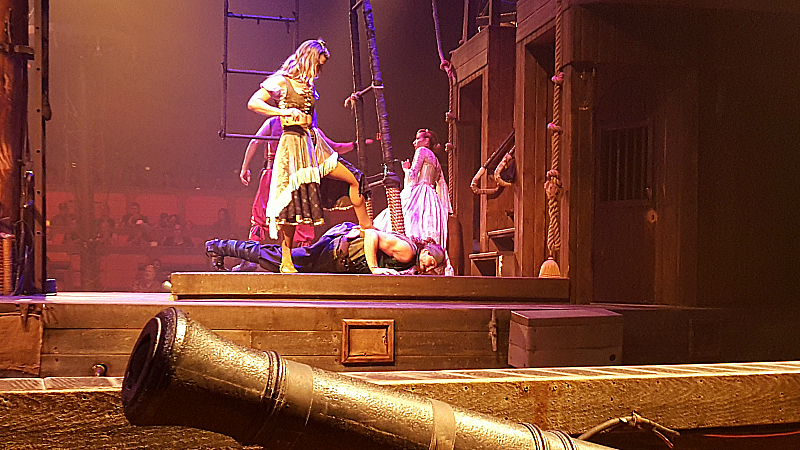 The food was good and satisfying. Service was great. The show was exciting and entertaining.
Pirate's Dinner Adventure is a fun experience for a regular family night out or a special occasion. We had a fantastic time!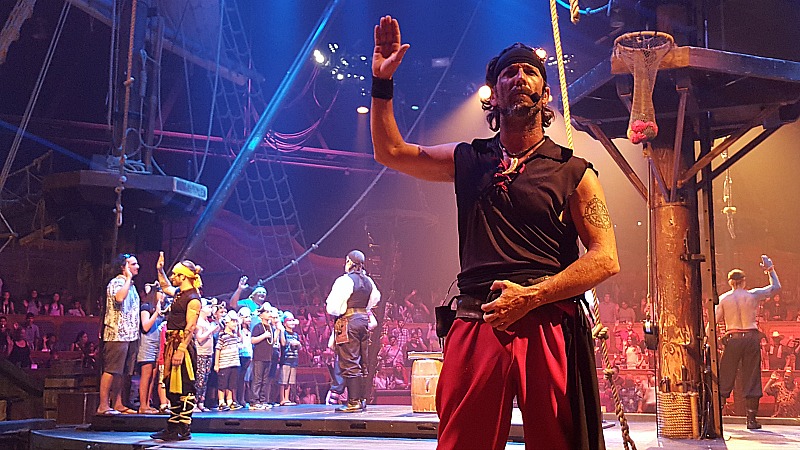 Pirate's Dinner Adventure
7600 Beach Blvd.
Buena Park, CA 90620