Am I a golfer? No.
However, after experiencing the stunning views from the new Danzante Bay Golf Course at Villa del Palmar Islands of Loreto, I completely understand why others are drawn to this sport and I could probably be convinced to give it a try (or at least hang out while others are playing).
The golf course is currently under construction. The driving range and 11 holes are complete and open for play. Guests can double up on some of the holes to play a full 18 holes. The rest of the par 72 course is on track to be completed in time for a grand opening Fall of 2017.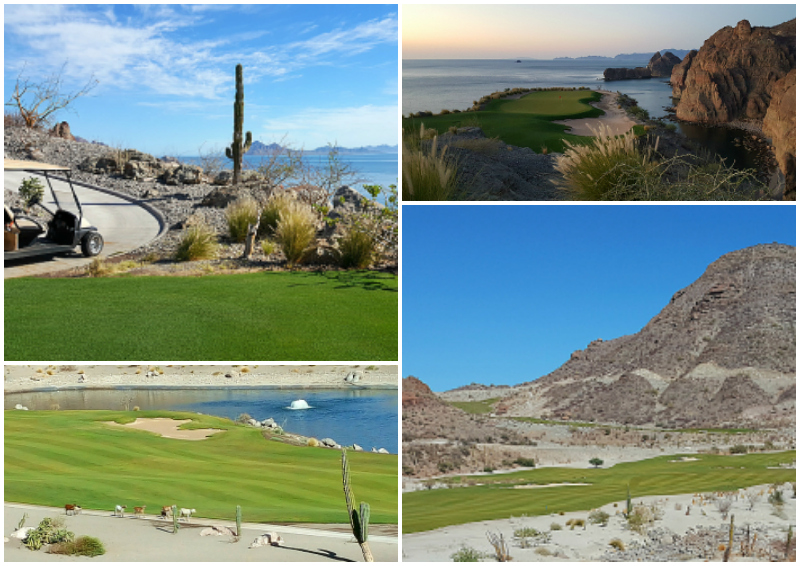 The highlight of the course is the dramatic 17th hole. It sits near the edge of a 250 foot cliff with views of the mountains, the Sea of Cortez and Danzante Island. While I don't recommend playing golf before the crack of dawn, I do recommend heading up to the 17th hole to watch the sunrise. It is simply spectacular and well worth the early morning trek. If sunsets fit your lifestyle better, the clubhouse is the spot for colorful sunsets over the Danzante Bay. Whales sightings are at their peak in February and March, but they can also be seen from the course at other times of the year.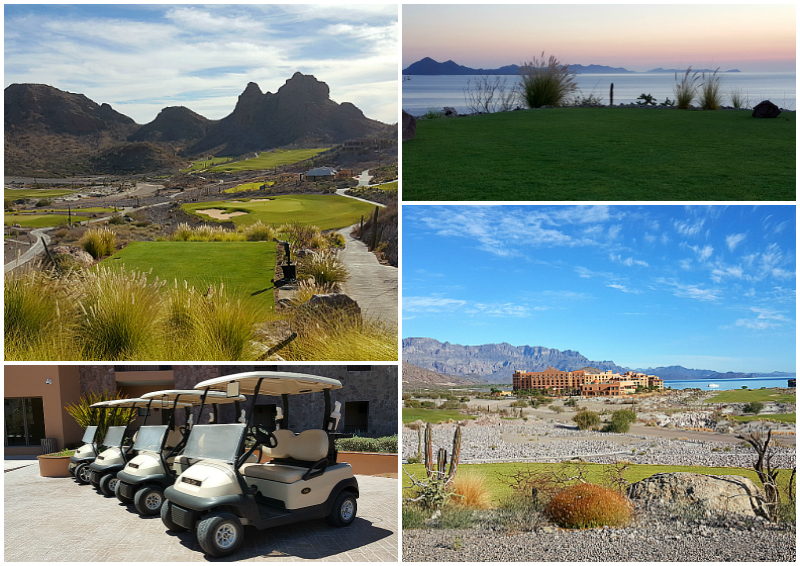 At the clubhouse, you'll find a restaurant and a small pro shop. Houses are also planned for the area and a few models have already been built. This is a beautiful spot for a vacation or an extended stay.
Are you ready for Danzante Bay Golf Club?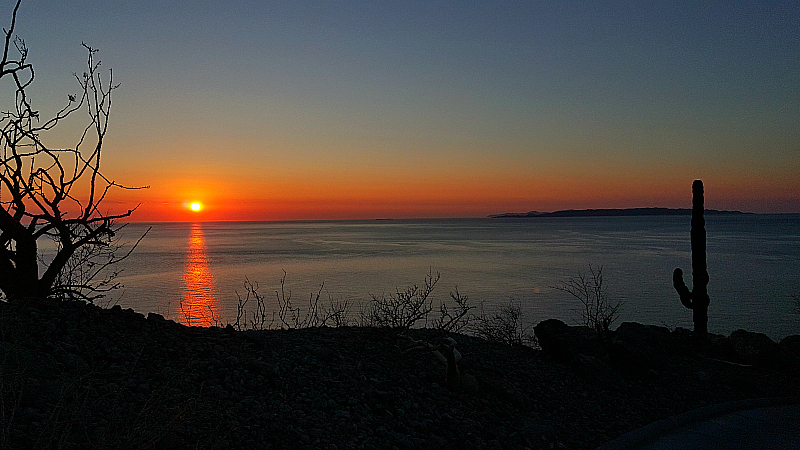 Danzante Bay
Villa del Palmar
Islands of Loreto
Baja California Sur
Mexico