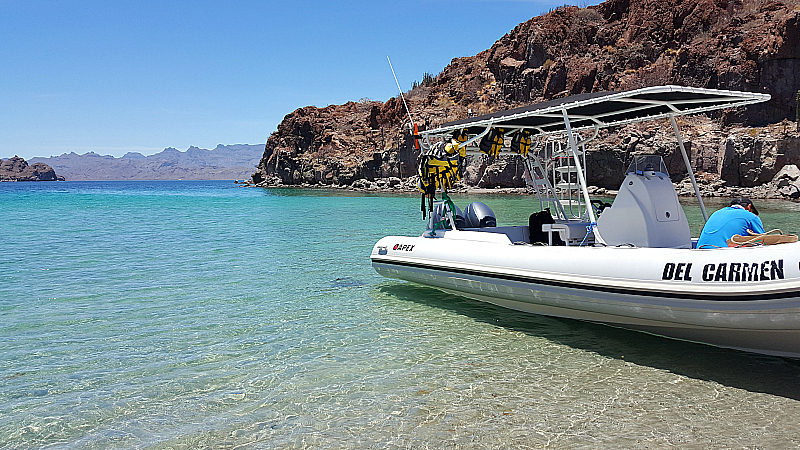 There is no doubt about it. The Islands of Loreto are absolutely beautiful. The Islands are in a protected marine area that has been designated as a UNESCO United Nations Heritage site. They are a short distance off the coast of Baja California Sur in the Sea of Cortez (Gulf of California). The five islands can be visited by boat. There are over 1,000 different marine species in the warm water.
The resort where I was staying, Villa del Palmar, has a variety of tours and activities available for guests. The one that I did was a full day trip that combined the boat tour with shopping in Loreto.
In the morning, our boat was waiting for us just off the beach. There is no dock at the resort, but the water is shallow. We were able to walk right out to the boat to begin our adventure.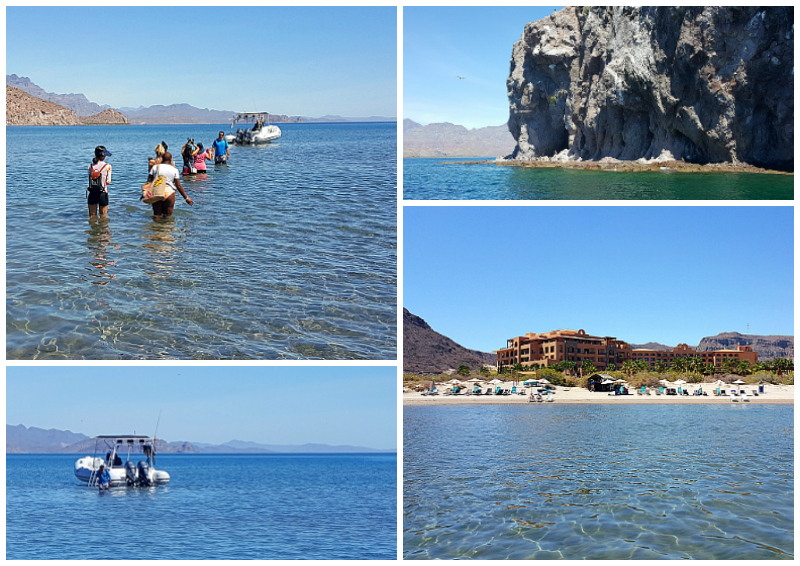 We started out touring the coastline and heading further out to the islands. Our captain did a great job telling us about the area and answering all of our many questions. We saw a variety of birds, interesting geology and marine life. A sea turtle swam right next to our boat.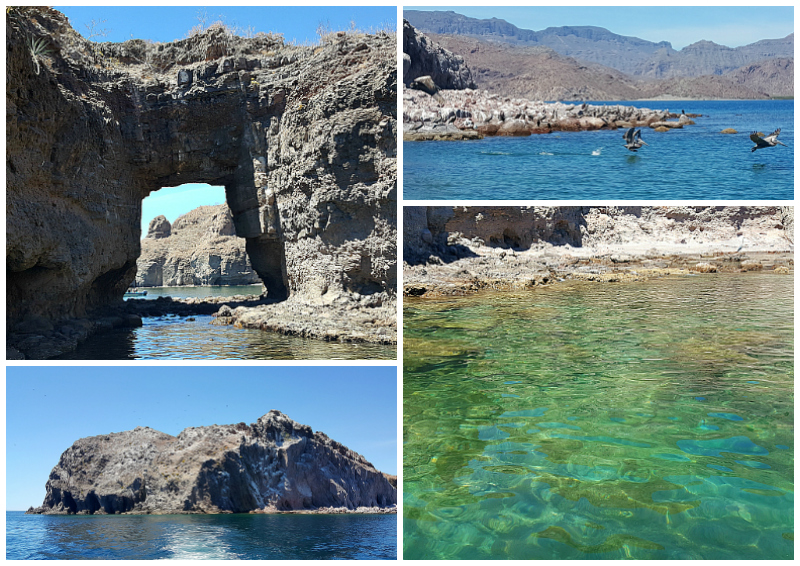 Our first stop was snorkeling just off the coast of Isla Danzante. Towels and snorkel equipment was provided for those of us who chose to slip off the boat into the crystal clear turquoise water. I easily saw hundreds of fish as I swam.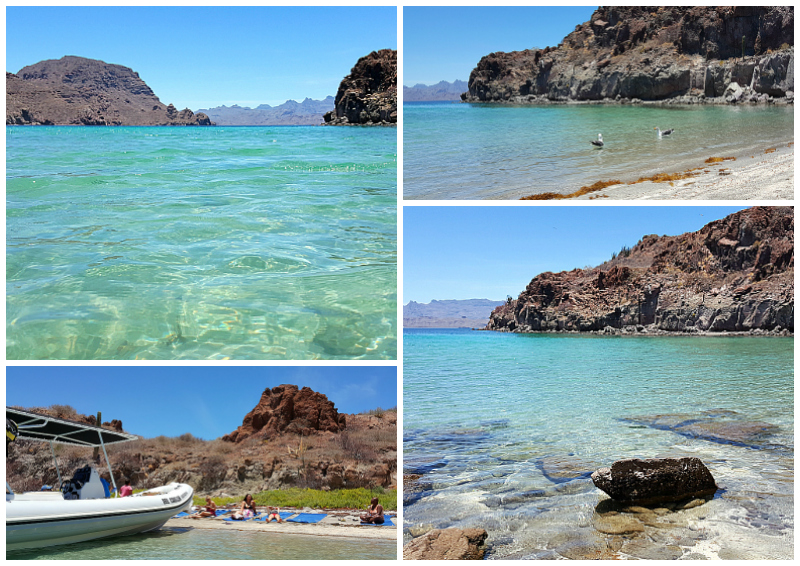 Next stop was a secluded cove on Isla del Carmen for a picnic lunch. The cove was magical, like something out of a movie – clear water and no signs of civilization. We were alone to enjoy the natural beauty of Mexico.
Afterwards, we headed north to the town of Loreto where we spent time shopping and soaking up the local culture before taking a shuttle back to Villa del Palmar. The day trip was a highlight of my Loreto vacation!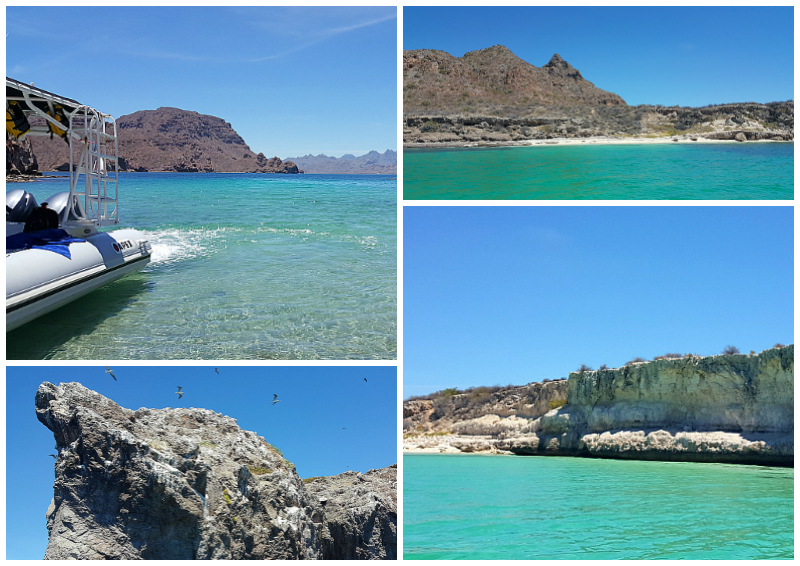 Islands of Loreto
Baja California Sur
Mexico