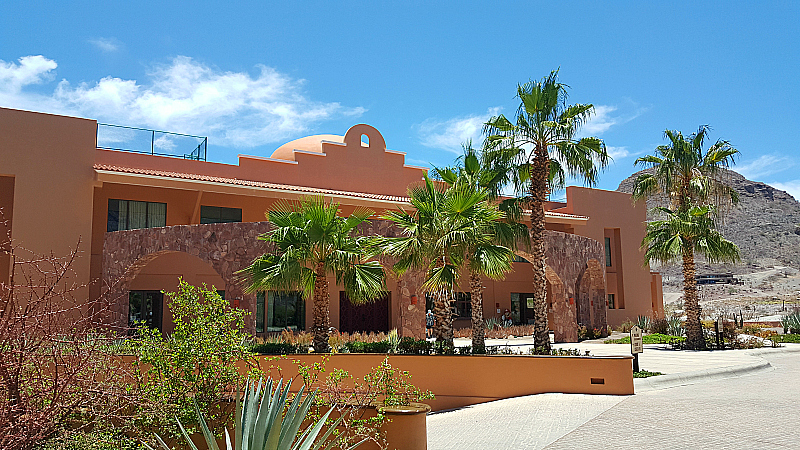 Don't you love a good spa day? I have a local spot that I go to regularly for massages. When I'm traveling, I love to take a day for an extended spa experience. It's good for the body and soul. My experience at the spa at Villa del Palmar in Loreto, Mexico was exceptional!
Here is a video from my relaxing spa day at Sabila Spa:
The spa is beautiful and spacious. Since I was staying at the resort, I was already in 'vacation mode,' but this took my relaxation to a new level. It was easy to spend several hours here in addition to my aromatherapy massage. In fact, resort guests can use the facilities throughout their stay, not just when a treatment is scheduled.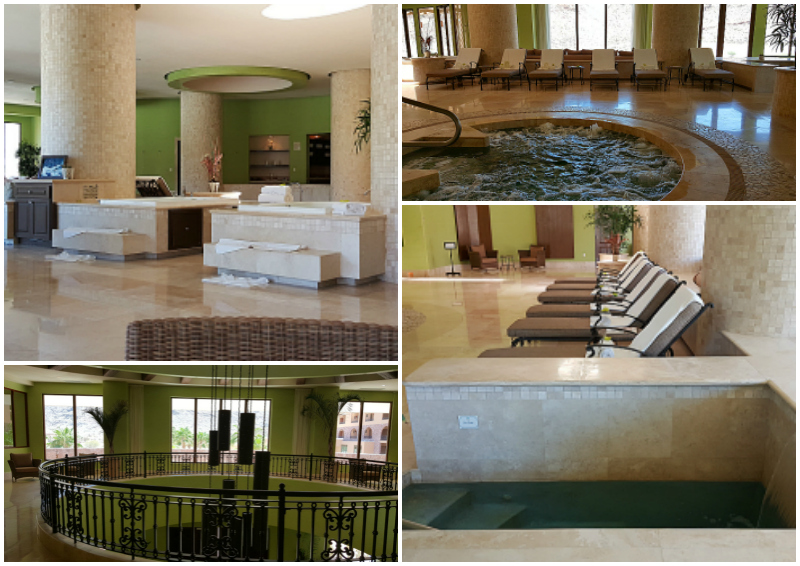 These photos are from the private women's 'wet area.' There are relaxing hydrotherapy spa tubs, aloe vera baths, a cold plunge, saunas and plenty of comfortable lounges where you can sit or lie down before and after your treatment. The views from the large windows are stunning.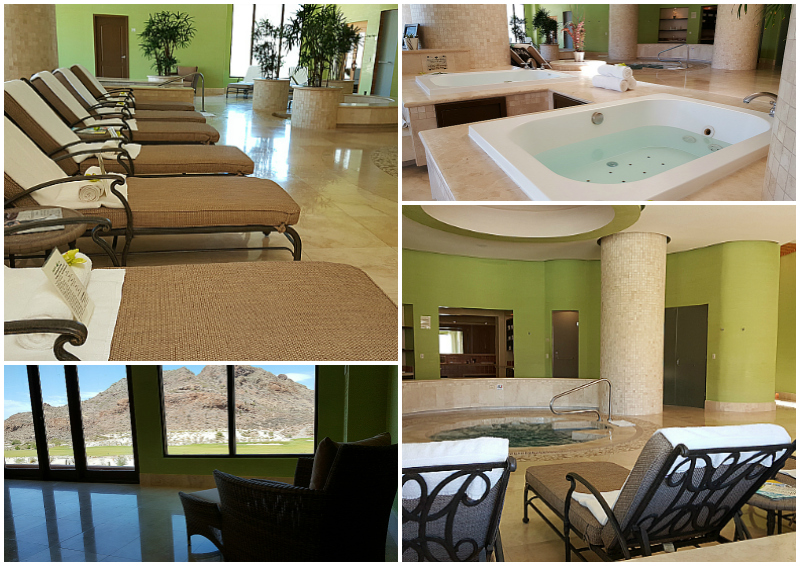 The spa offers massage, facials, scrubs, wraps and other wellness programs. They also have a full service salon. You can schedule an individual service or take advantage of one of their package deals for multiple treatments on the same day or spread out over your stay at the resort.
The massage I had was excellent, but this was much more than 'just a massage.' The hours I spent at Sabila Spa were fantastic. It was a relaxing and rejuvenating experience.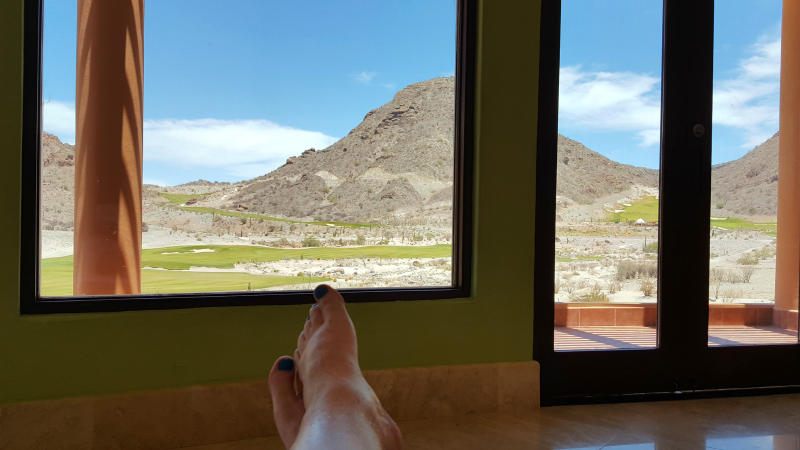 Sabila Spa
Villa del Palmar
Islands of Loreto
Baja California Sur
Mexico