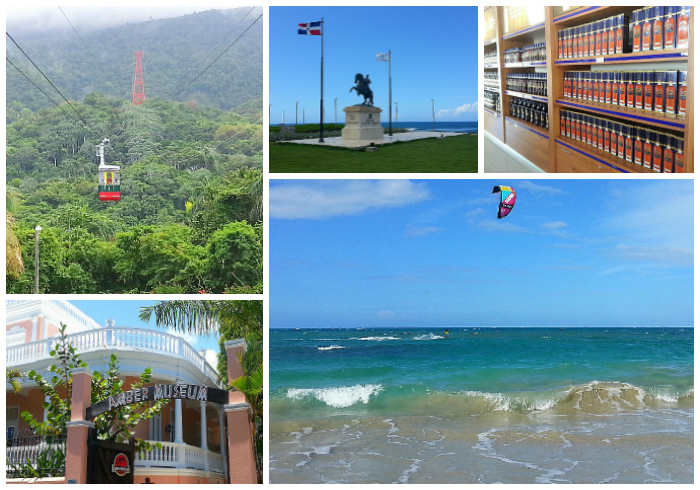 When I'm traveling, I love to take tours to learn more about the area I'm in. I've done it in the US and when I've traveled internationally. It works best for me to have some planned activities along with downtime to explore on my own.
I was looking forward to a Fathom shore excursion to tour Puerto Plata when we were in port at Amber Cove in the Dominican Republic. Unfortunately, the night before we received a note in our cabin saying the excursion had been cancelled. I wasn't thrilled about the last minute change, but this ended up being a very good thing.
We arranged for a driver to give us a private, customized tour of the area. It ended up being cheaper and better for us than comparable shore excursions. We saw exactly what we wanted and could stay as little or long as we liked at each stop. Our friendly driver was happy to turn this into the perfect day for us.
We took a bike taxi from the ship to the taxi station in Amber Cove. Posted prices for single destinations looked high, but the cost of hiring a taxi for the day and making multiple stops was more reasonable than the individual prices implied. We were asked what we wanted to do and if we wanted an English speaking driver. A price was quoted. We accepted and then a driver was assigned to us. The van was clean, had good AC and free wi-fi. (If wi-fi is a must for you, ask when you are arranging your taxi as not all had it). In addition to the agreed upon price, we tipped the driver and bought him drinks, lunch and snacks.
We let the driver know what we wanted to see and we also let him know that we were flexible and open to suggestions. Our day ended up being filled with things on my 'must-see' list and other stops we wouldn't have thought of on our own.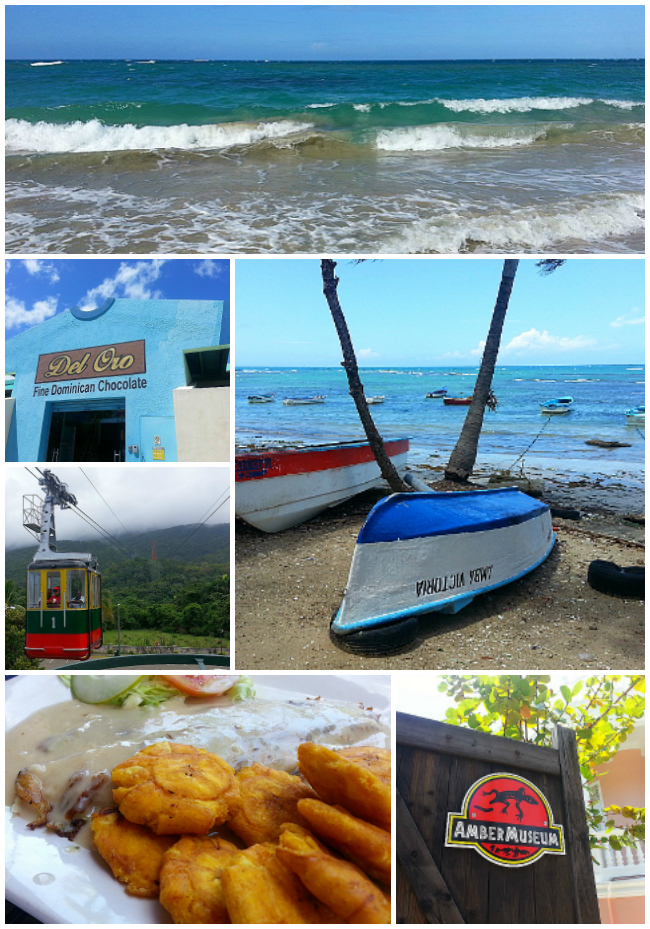 The drive itself was beautiful and these are the places we visited on our busy day:
Scenic viewpoint overlooking Puerto Plato and the ocean
Drive through downtown Puerto Plata
Dominican Lunch with a view of the fishing boats along the Malecon
Fort San Felipe
Ice cream shop
Shopping (we let our driver know we wanted to 'shop where the Dominicans shop')
This day was one of the highlights of my trip. It was so nice to be able to personalize all of the details in a way that worked for us. Our driver was great and was happy to talk to us and answer all of our many questions. I heard that others also had good experiences with their drivers.
I'd definitely recommend hiring a car for a full or half-day tour of Puerto Plata!
Click HERE for extra savings on a Fathom cruise (affiliate link). You can get a discount coupon to save even more on their already reduced prices.