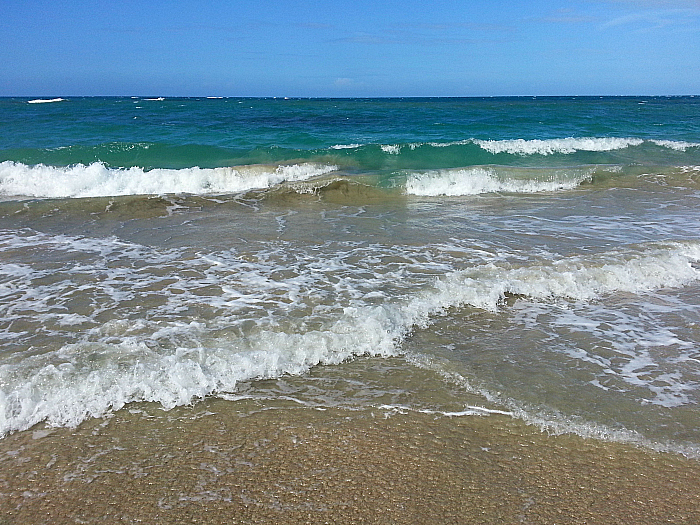 Isn't this beach beautiful?
The Dominican Republic is home to many sandy beaches. Playa Dorada is a popular one that is an easy drive from the Amber Cove cruise ship port. The beach is wide and long.
Our driver suggested an area called El Pueblito that is just west of the main resort area. It looked like they were ready for crowds, but, despite the gorgeous weather, there weren't very many people on the beach. I saw a few Dominican families and some tourists, but mostly I felt as if I had the beach to myself.
Lounge chairs are available for rent and US Dollars are accepted. $5 was the asking price, but there is room for negotiation. You can enjoy the full Dominican sun or sit back a bit under shade trees.
The water was warm and waves were not too rough, but still big enough to be fun. There were kite surfers going back and forth in the water as I enjoyed the beach. Walking is great in both directions.
Wish I was back at Playa Dorada now …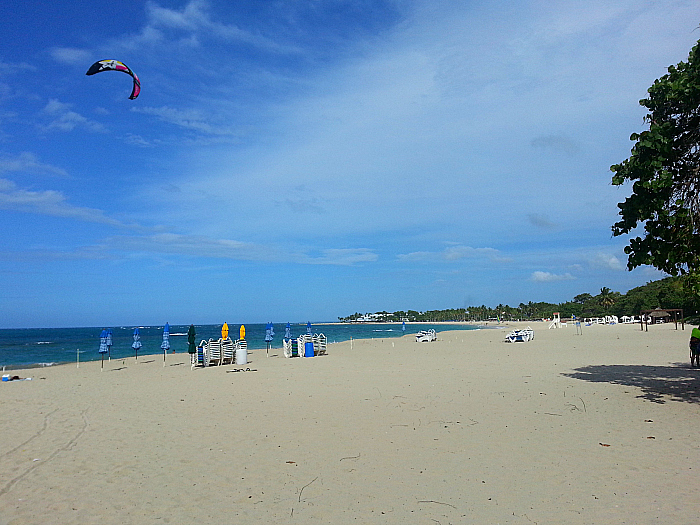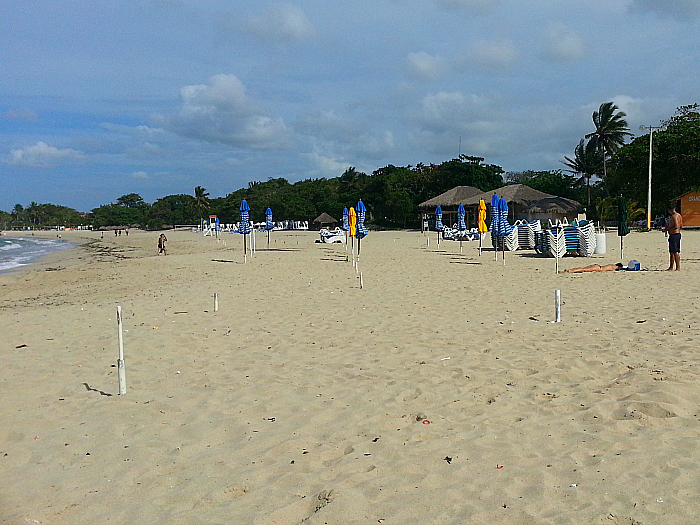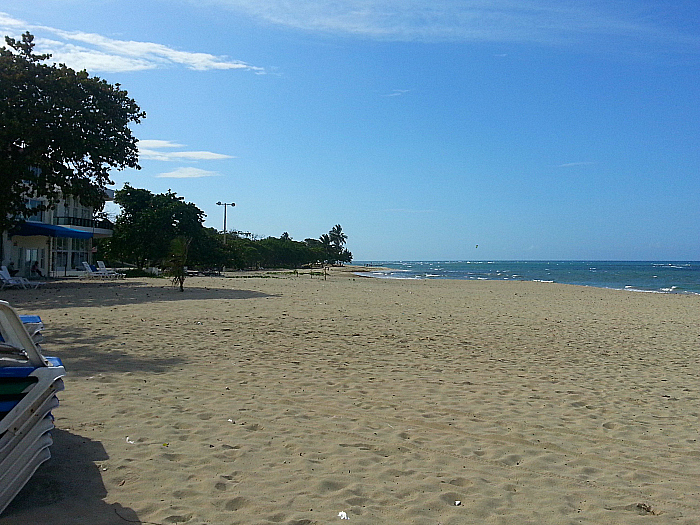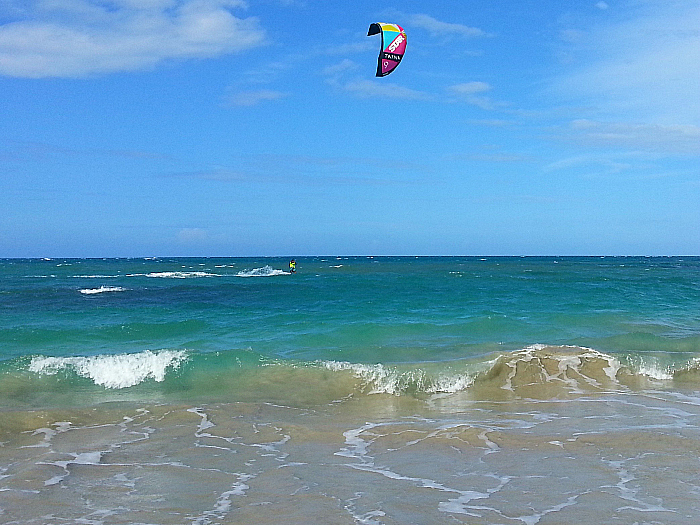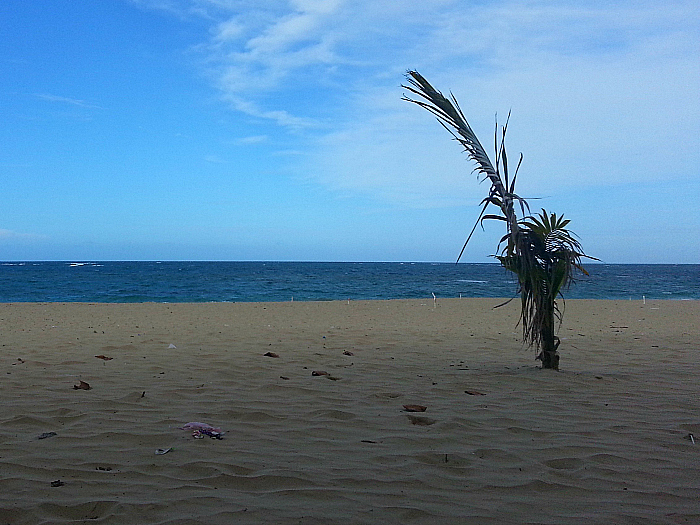 Playa Dorada
El Pueblito
Dominican Republic