Amber Cove – Dominican Republic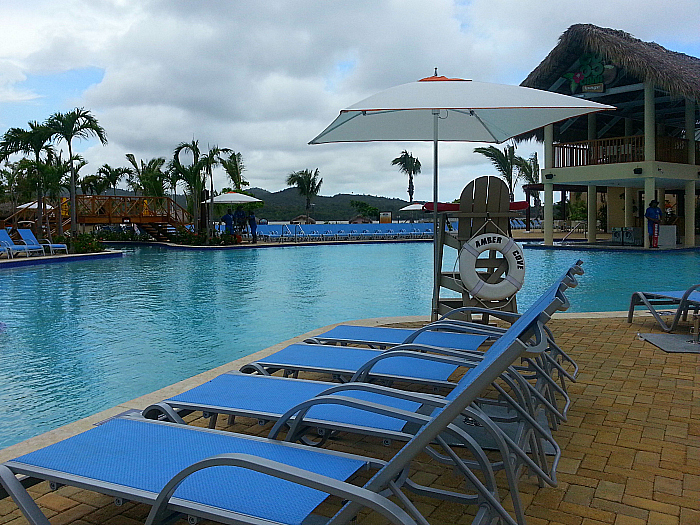 There is plenty to do, when you stop at Amber Cove. This is the new cruise ship port near Puerto Plata in the Dominican Republic.
The 25 acre port complex was developed by Carnival, but ships from their other brands (Princess, Holland, P&O & others) are making stops there, as well.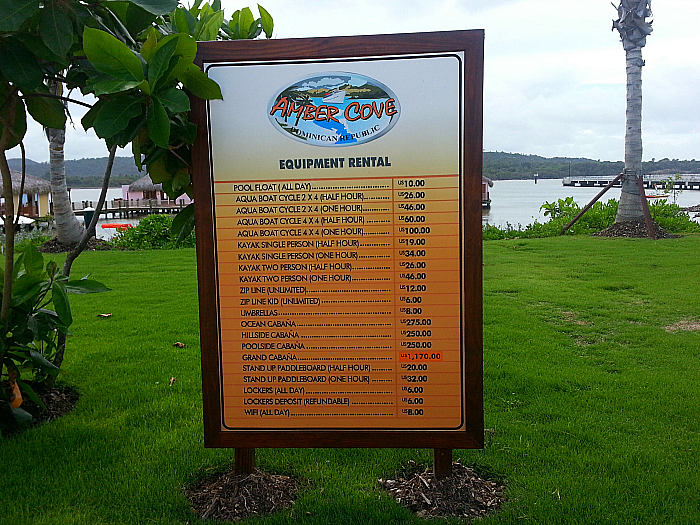 A highlight of the port is the Amber Cove Aqua Zone. Pool use, lounge chairs and water slide are free for all cruisers. Other optional extras have charges that you can pay for with US Dollars or put on a credit card. I ended up having a great time without spending any extra money.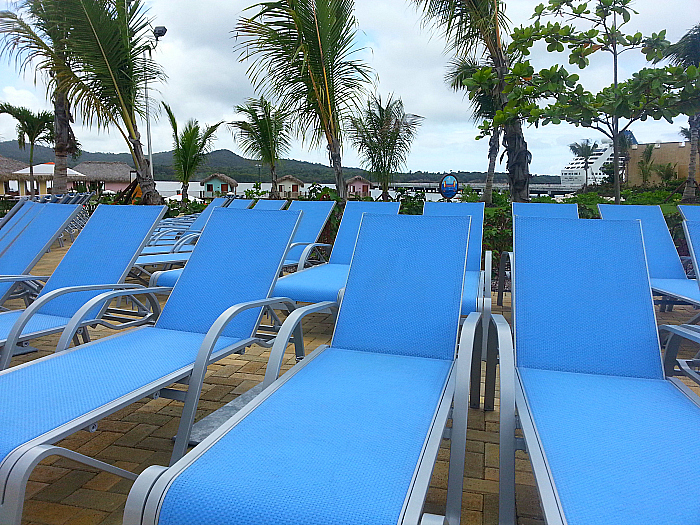 When I was in Amber Cover, our small cruise ship was the only one in port. I had my choice of lounge chairs and practically had the pool to myself. It was overcast part of the day, but the weather and water were warm.
The circular pool winds it's way around the water park with lounges along the edges. Even when there are more people there, the pool design will help keep it from feeling too crowded.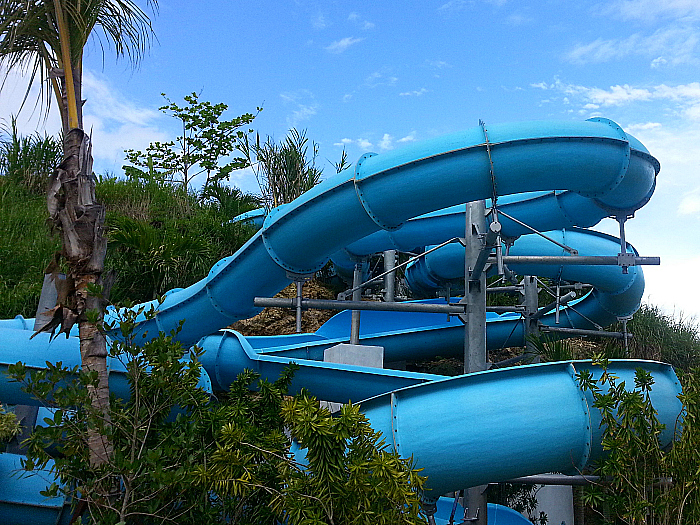 The free water slide is great for bigger kids and adults. There is also a play area with a smaller slides for little ones.
The zip line goes from the hillside behind the port right over the pool. It isn't as big or high as the zip line shore excursions, but can still be a lot of fun. Reasonably priced unlimited day passes are available for adults and kids.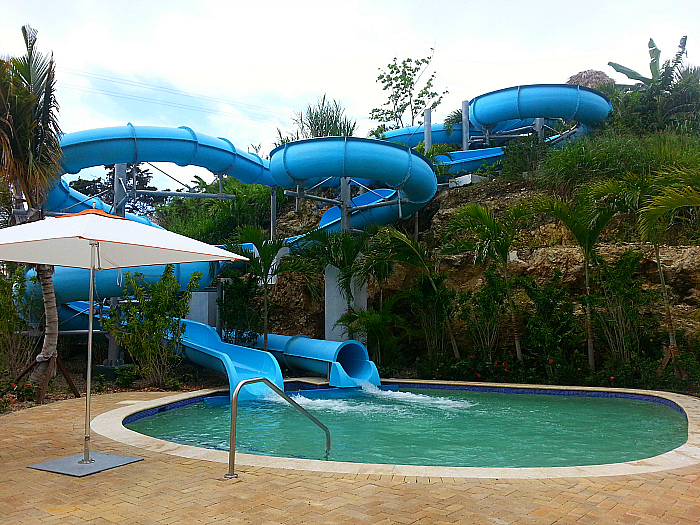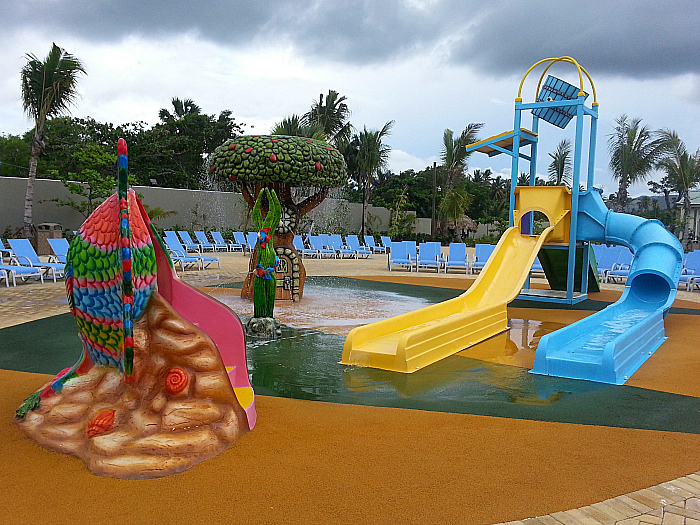 The CoCo Cana is a nice lounge near the pool, if you want to get food or drinks onshore instead of going back to the ship. There is also a shopping area just outside of the Aqua Zone. You'll find Dominican products, handmade items and other souvenirs. The coffee shop offers free wi-fi for customers.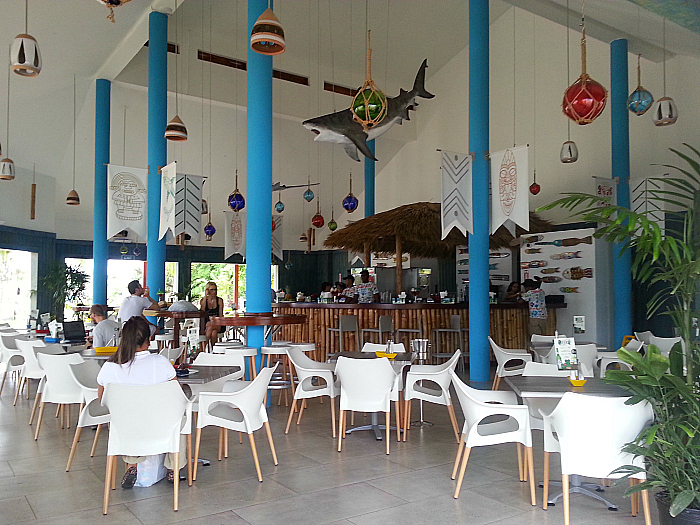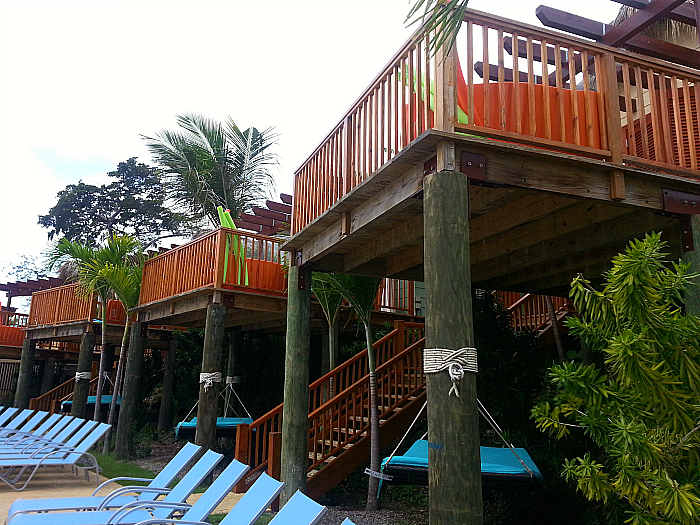 Cabanas are available to rent for a flat fee near the pool, on the hillside and on the water in the cove. This could be great for a family, group of friends or couple.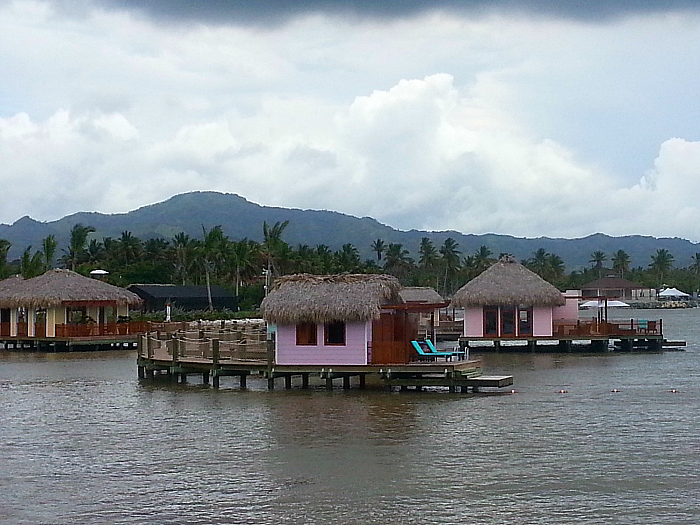 Security in Amber Cove is tight. The only people allowed in are cruisers and authorized employees. Ship cards are used as ID and are checked whenever people enter or leave Amber Cove. It feels safe and secure. To see and experience the way Dominicans live, you'll need to venture beyond this beautiful resort.
Amber Cove is a great place to relax and play. You can stay all day or just stop by for a quick dip in the pool before or after a shore excursion.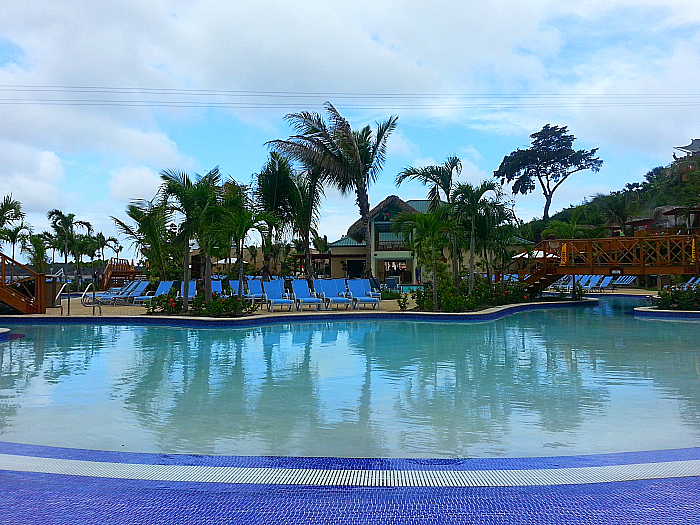 Amber Cove Aqua Zone
Puerto Plata
Dominican Republic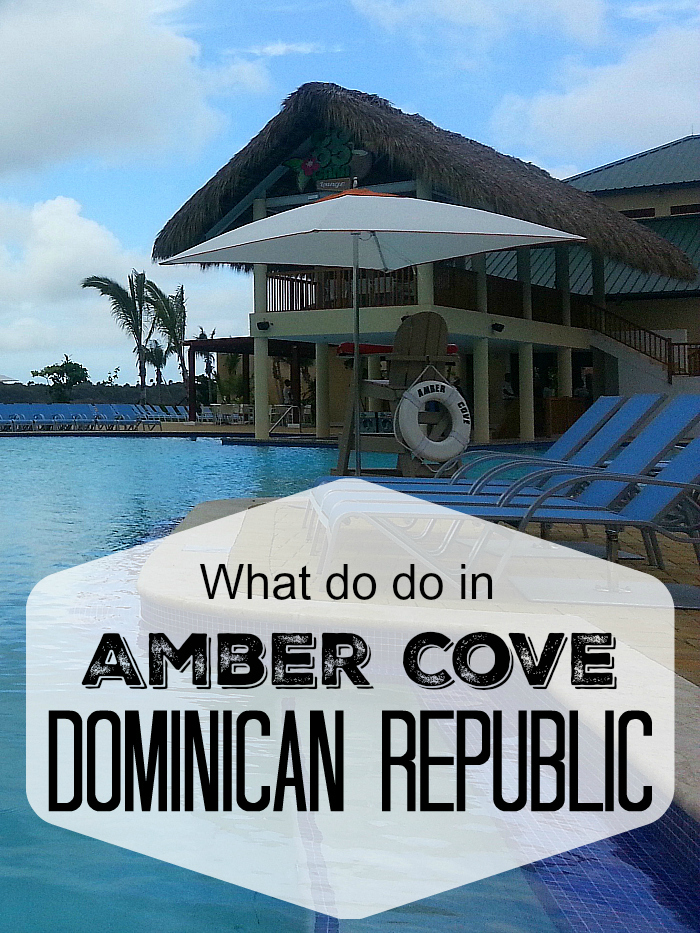 Check out my other travel articles, so you can get more travel inspiration. Also, take advantage of these fantastic cruise deals.