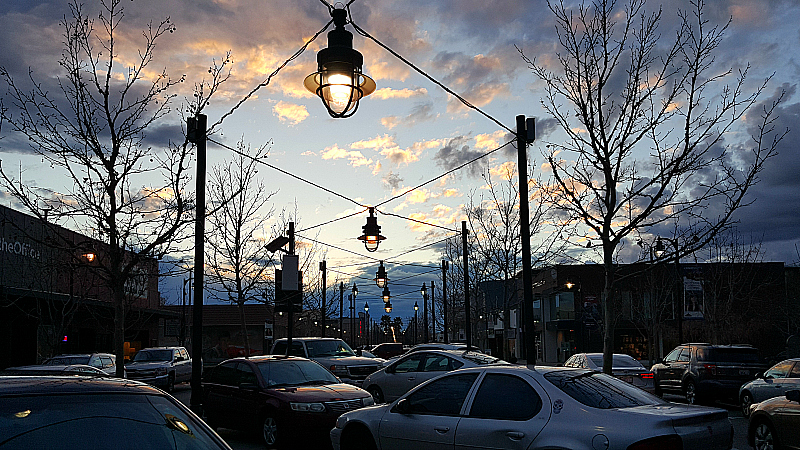 Are you familiar with Lancaster? The high dessert community is in Los Angeles County and just about an hour drive from downtown. It has it's own unique look and feel that is different than other stereotypical LA cities.
I've driven through the Antelope Valley many times over the years and have stopped in for gas or a quick bite to eat. This was my first time to stay in Lancaster and I had a great time. I saw beautiful scenery, ate good food, got exercise outside, enjoyed the art scene and saw a play.
I spent most of my time in the revitalized downtown area known as The BLVD. This is the place where the local community and visitors come out to play. Parking is free and the atmosphere is fun and welcoming.
The arts are a big part of Lancaster culture and this is very evident here. I went to an opening at the Museum of Art & History (MOAH), a photography exhibit at Cedar Center for The Arts and did a walking tour of outdoor Pow!Wow! murals. I saw a play at Lancaster Performing Arts Center (LPAC) and stopped in at smaller art galleries and shops. This area often has free outdoor entertainment and other special events.
Food and drinks are plentiful along THE BLVD. Kinetic Brewing Company is a highlight with their local craft brews and gastropub menu. Lemon Leaf Cafe is next to MOAH and is known for their pastries. Pour d'Vino is a wine bar and restaurant with live entertainment and an extensive wine selection. Zelda's 750 West is at LPAC. They mix up specialty cocktails in a vintage art deco setting.
I stayed at the nearby TownePlace Suites by Marriott. The location was convenient and service there was superb. Before heading back home, I took a lovely walk at the Prime Desert Preserve where I soaked up nature's beauty.
This was a great weekend. Lancaster isn't too far from home for me, so it's a convenient way to enjoy the benefits of a vacation without the time or expense of a bigger trip. I'll be back!