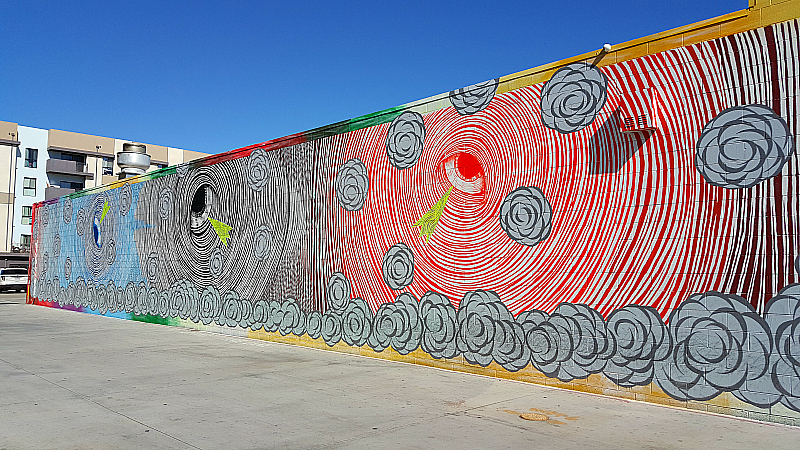 Have you been to a city that has Pow!Wow! murals? Last year when I was in Long Beach, I had the pleasure of watching some of the artists work on murals throughout the city. Now, I've also been to another city with a outdoor works of art that the public can enjoy. (Click HERE for my article on Long Beach's murals)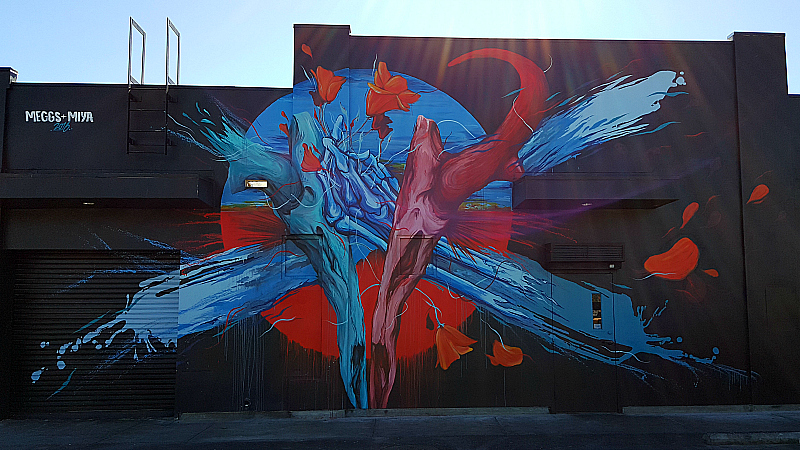 Lancaster, in Southern California's Antelope Valley, participated with Pow!Wow! to have murals created in 2016. A dozen murals are in the downtown area known as The BLVD. You may just happen upon them while you're in the city or you can take a self-guided walking tour to check out all 12 of them.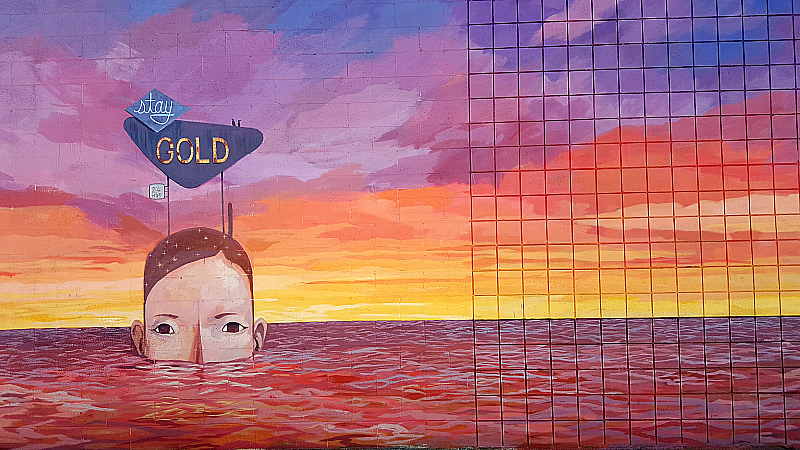 Pow Wow is a Native American term used to describe a gathering that is a celebration of art, music and culture. Pow!Wow! is a similar celebration that began in Hawaii and now has events around the world in countries including Singapore, Taiwan, New Zealand, Netherlands, Mexico and the UK.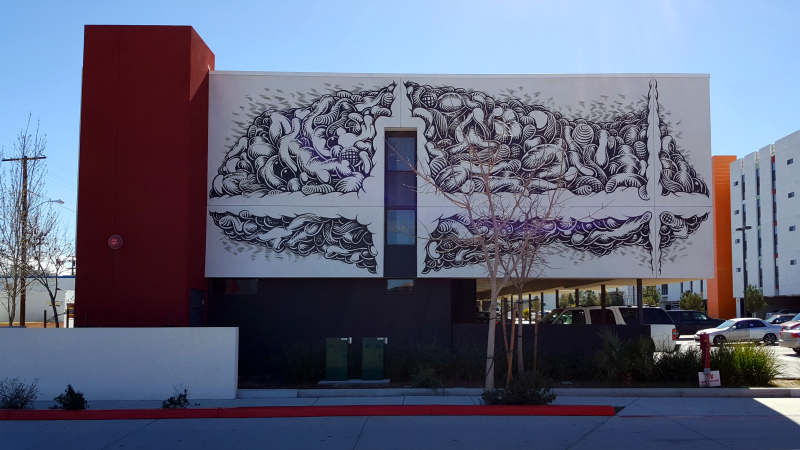 Artists are invited to participate and typically involve an assortment of local artists and ones from far away. They are encouraged to follow their own creative vision for the mural, instead of the typical commissioned artwork that comes with specific instructions or guidelines. Each mural ends up as a unique expression of the artist.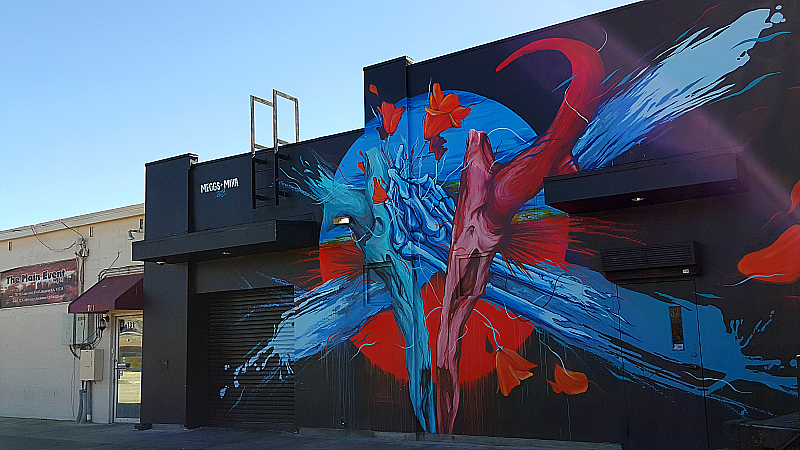 Artists for 2016 include:
Kris Holladay
Lady Echo
Amandalynn
Meggs
Mark Dean Veca
David Flores
Andrew Schoultz
Yoskay Yamamoto
Michael Jones
BumbleBeeLovesYou
Julius Eastman
Mouf
The City of Lancaster has done a great job keeping the murals clean and free from graffiti. I'm hoping they'll participate again for 2017, so that there will be even more murals when I visit The BLVD again.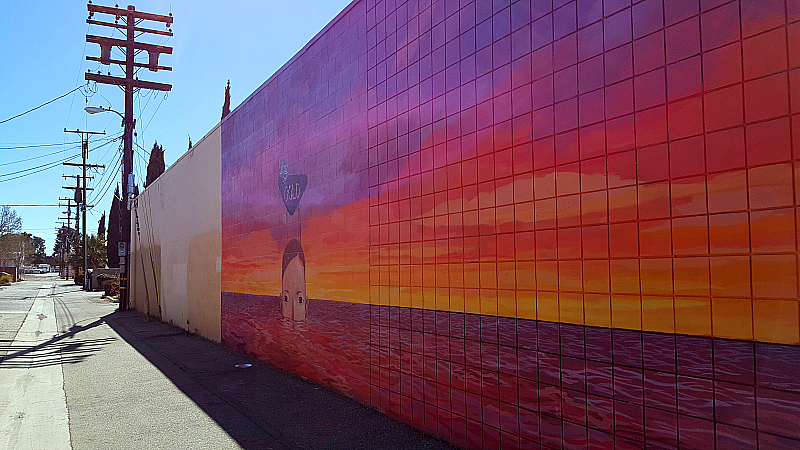 You'll also notice other murals as you explore Lancaster. These are part of their Hometown Heroes initiative that honors locals.
The focus on the arts in this Antelope Valley city is wonderful!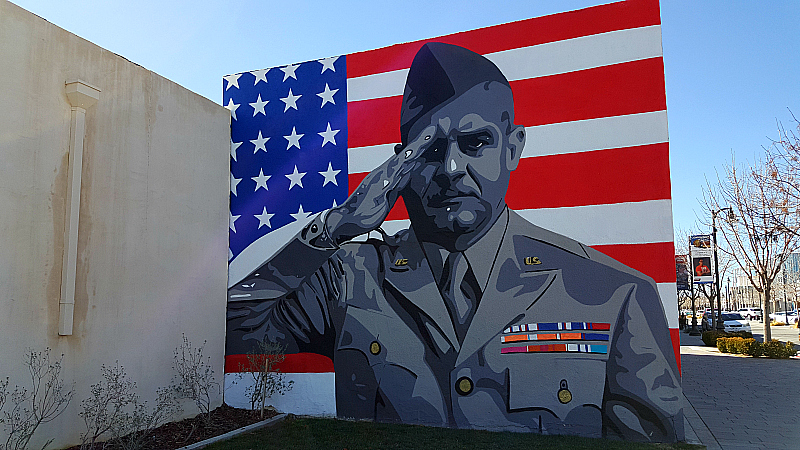 Pow!Wow! Murals
Lancaster, California