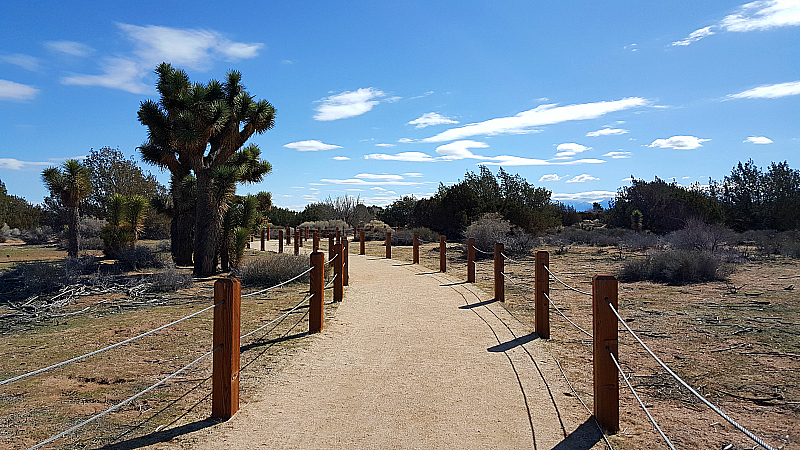 When I'm traveling, I love to take time to enjoy the natural beauty of the area that I'm visiting. Prime Desert Woodland Preserve in Lancaster ended up being a perfect spot to do exactly that.
Lancaster is in Los Angeles County, but is about 70 miles northeast of downtown. The climate, wildlife, plants and terrain are very different than what you'll find in the city.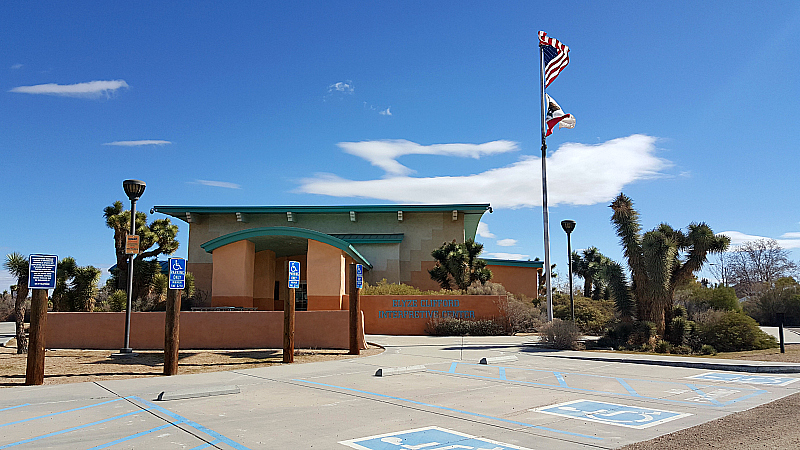 Prime Desert Woodland Preserve is part of Lancaster's city park system. It's open daily from 6am until sunset. Parking is free and there is no admission charge.
The 100 acre park is in an urban area, but it's easy to forget how close you are to civilization as you're enjoying the scenery.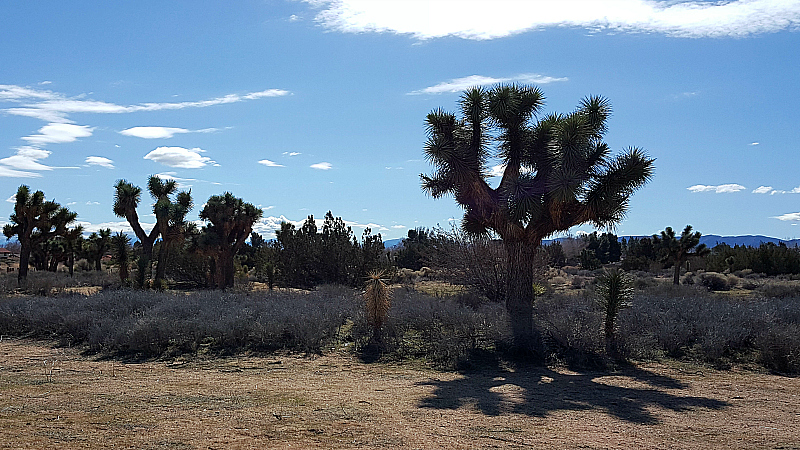 There are about three miles of well-maintained, clearly marked trails for walking (no bikes allowed). It's flat terrain, so this can be an easy walk for little kids and others who aren't looking for an extreme workout. You can definitely get some good exercise, but it's not too much of a challenge.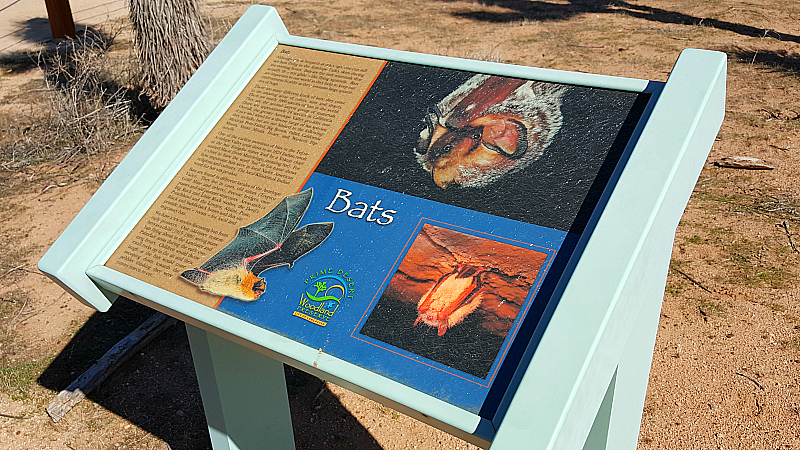 You can simply walk and enjoy the fresh air or you can brush up on nature facts while you are there. You'll see some signs with information about plants and animals.
We saw squirrels, ravens, hummingbirds and jack rabbits on our walk. There were a variety of desert plants, including a whole lot of Joshua trees.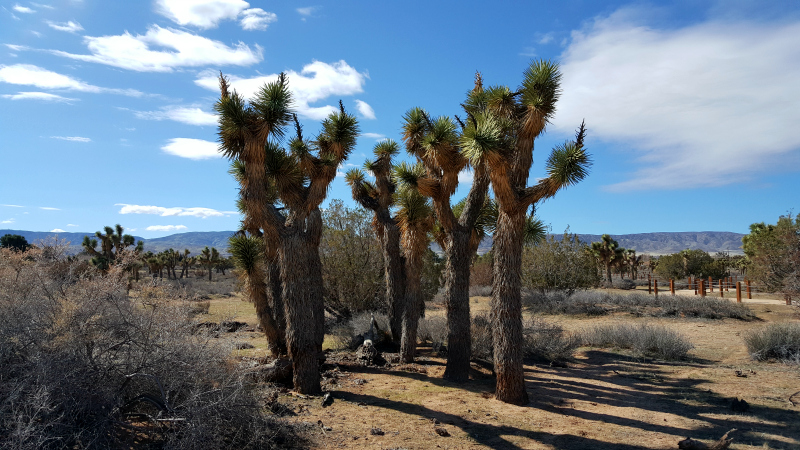 The parking lot was fairly full when I arrived for a Sunday morning walk. With 3 miles of trails, it didn't feel at all crowded and we were able to set our own leisurely pace. The adults and families we passed along the way were friendly.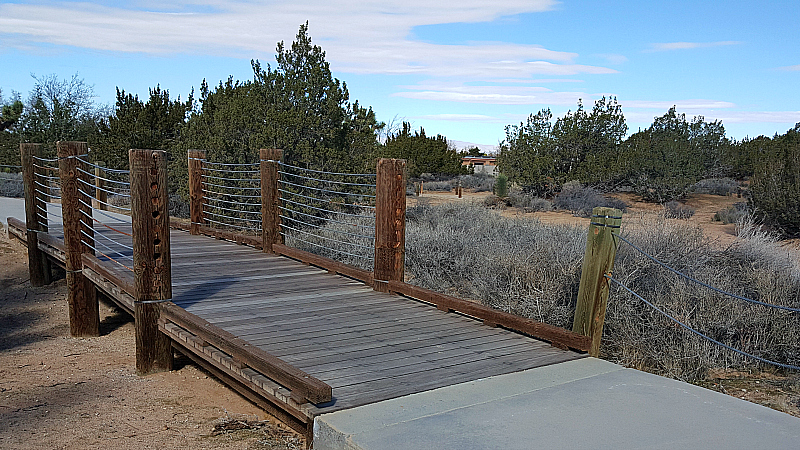 The park's interpretive center is open Wednesdays, Saturdays and Sundays. There are interactive displays that are fun for kids and also informative for adults. Park Rangers are on hand to answer questions.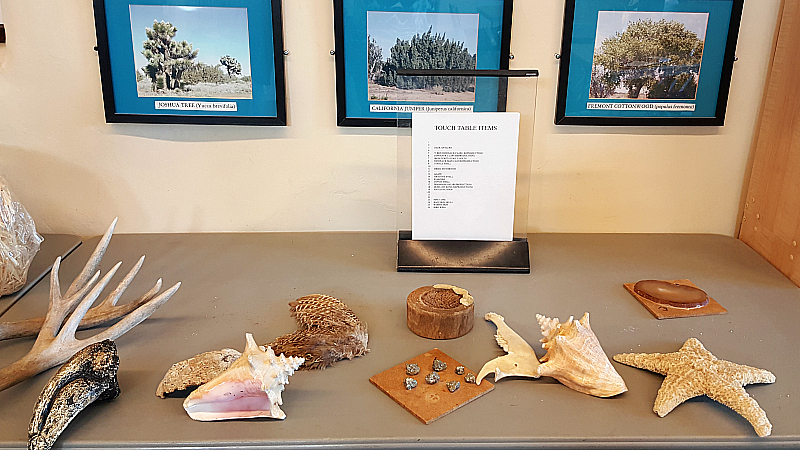 I enjoyed my morning walk and self-guided tour of the preserve. They also have special events that sound like they would be fun – moon walk, bird watching walk, guided tours…
Prime Desert Woodland Preserve is a beautiful spot to enjoy nature and get some exercise. Free admission is a plus!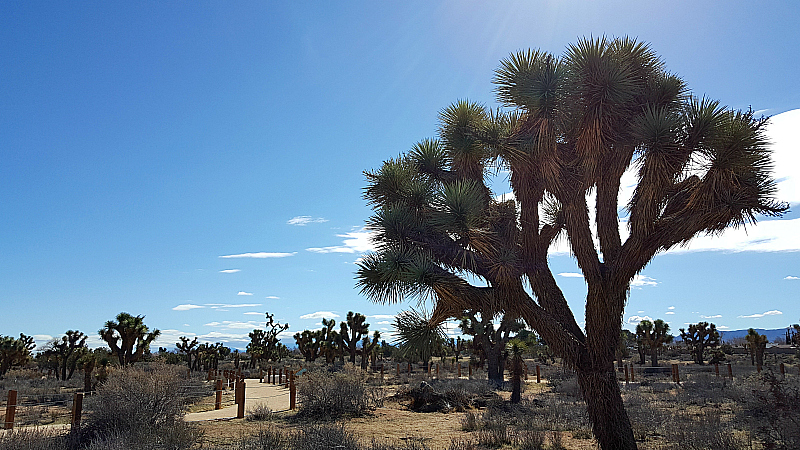 Prime Desert Woodland Preserve
43201 35th St W
Lancaster, CA 93536