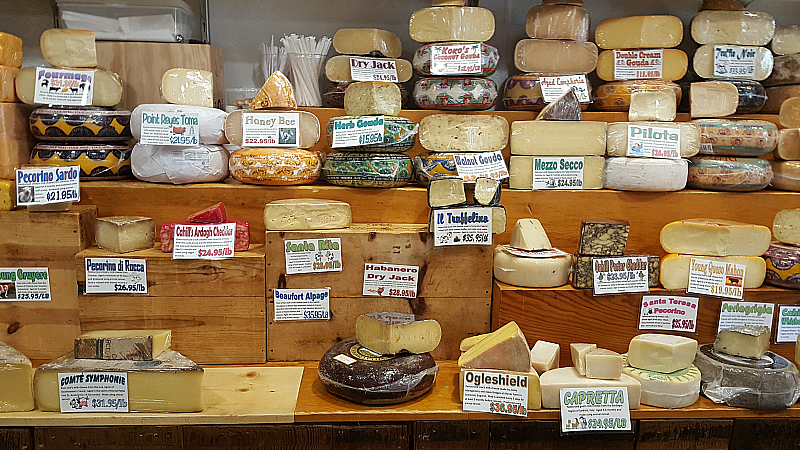 Are you a cheese lover? The Cheese Shop in Carmel by The Sea is a wonderful place to visit. I make a point to stop here each time I'm in the area.
For a cheese lover, the sheer quantity of cheese is simply breathtaking.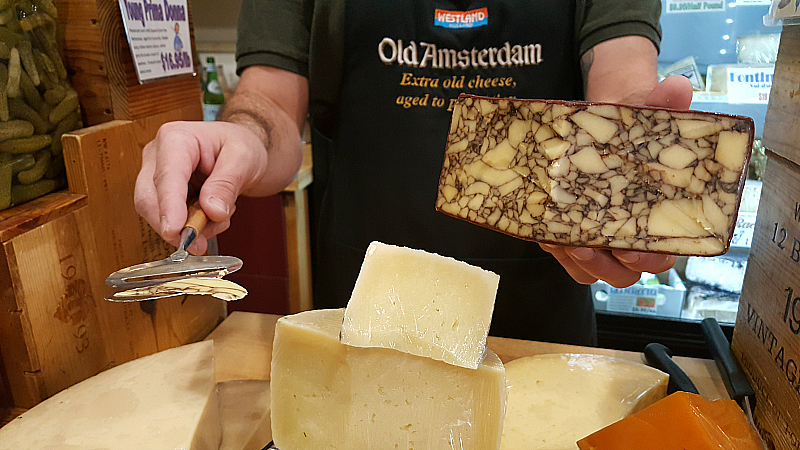 As soon as you walk in, while you are still reeling from the glorious site and smell of stacks and stacks of cheese, friendly employees will offer you samples. The samples are freely given. Obviously, they are in the business of selling cheese, but there are no high pressure sales tactics.
Employees are knowledgeable and eager to answer questions about all things cheese. We tried local cheese, European cheese, organic cheese, grassmilk cheese, cheese with truffles, aged cheese, hard cheese and soft cheese. Based on our response, additional samples were offered.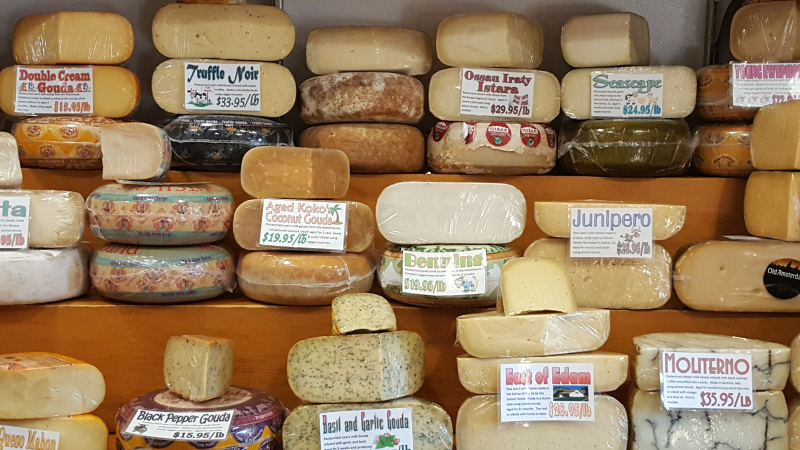 Cheese can be cut to the size of your choice. I ended up with a nice variety of cheese ranging from 1/8 to 1/2 pound. Each variety was unique and the combination made a wonderful cheese platter.
The store also has a large selection of wine. They are happy to suggest appropriate pairings.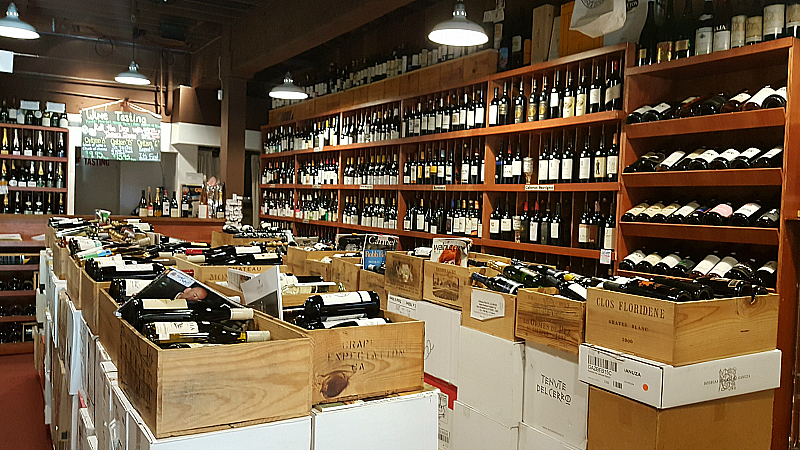 It's fun to visit The Cheese Shop to sample and learn. I also like to bring gourmet souvenirs home with me when I travel. On this trip, I came home with cheese from The Cheese Shop, artisan bread from Lafayette French Bakery and craft brewed stout from Peter B's in Monterey.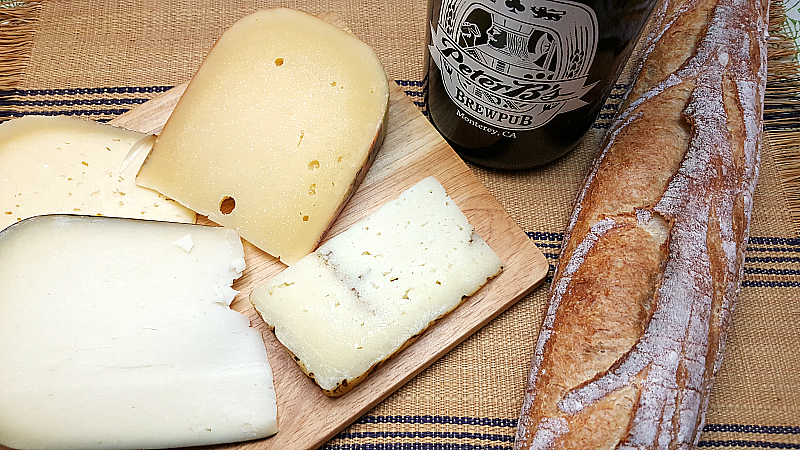 The Cheese Shop
Carmel Plaza
Junipero Street
Carmel-By-The-Sea, CA 93921