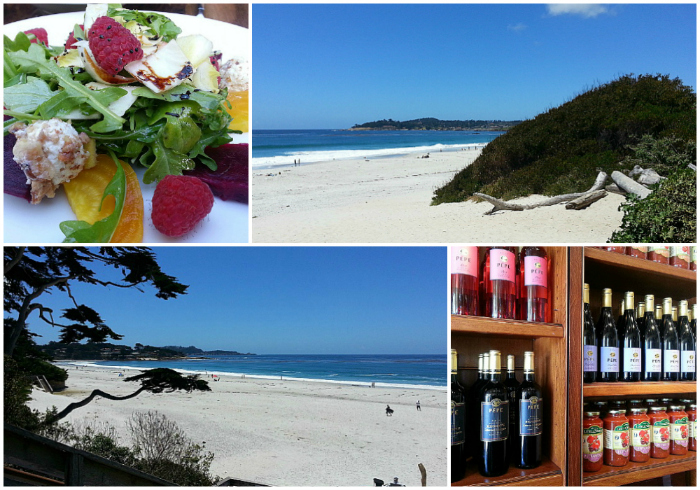 Have you been to Carmel by The Sea? I've been to this quaint coastal town several times. Each time I visit, I fall in love with it even more!
The village of Carmel by the Sea is small, just a little over a square mile. They have a clear vision for the character of the city and laws are in place to keep it that way. There are no parking meters, no street lights and no addresses on the buildings.
Everything is within walking distance. You can truly relax and not even use your car while vacationing in Carmel by The Sea. Everything is right there – hotels, restaurants, art galleries, wine tasting, shopping, a gorgeous beach and more.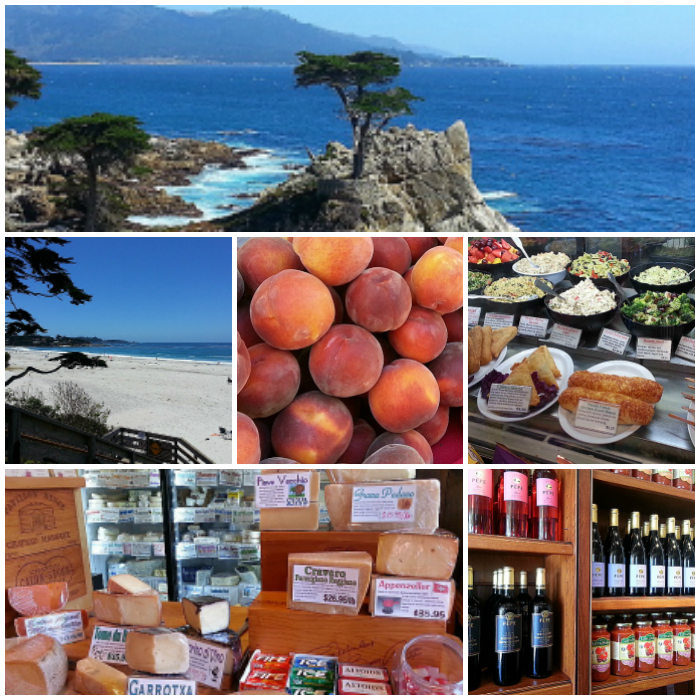 There are a variety of lodging options available in the city. I stayed at the Hofsas House just like I did on my last trip to Carmel. The boutique hotel has unique rooms, a pool and a view of the ocean.
My favorite new restaurant in town is Basil Seasonal Dining. I think I could eat there every night and be happy. The 5th Avenue Deli is a great place to get food to go for a picnic at the beach or a relaxing day at your hotel. If you are looking for cheese to eat while you're in Carmel or to take home with you, The Cheese Shop has an amazing selection. If you're there on a Thursday, you can stroll through the Carmel Farmer's Market.
There are many wine tasting rooms around town. The Carmel Wine Walk by The Sea tasting passport is a great way to save some money and take a self guided tasting tour. I visited De Tierra Vineyards, Caraccioli Cellars, Vino Napoli and Manzoni Cellars.
For those of you who do want to venture beyond the city limits, there is plenty to do and see. To the south is Point Lobos, Garrapata State Beach, the Bixby Bridge and Big Sur. To the north is Pebble Beach, the 17 Mile Drive, Pacific Beach and Monterey. To the east is the Carmel Valley where I stayed at the Holman Ranch, toured their vineyard and enjoyed a fine meal at Will's Fargo.
Carmel by The Sea is a great spot for a short getaway or a longer vacation. You can park your car and stay put for the duration or you can explore the surrounding area.