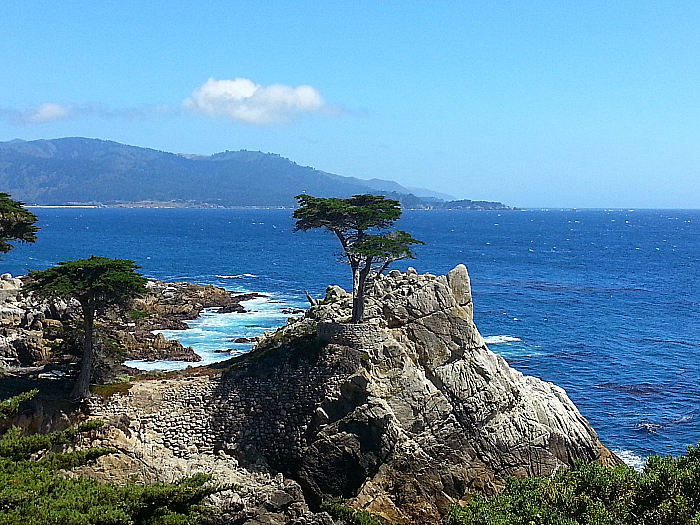 Think it's safe to assume that The Lone Cypress gets it's picture taken everyday! It's a stunning sight to see the Monterey Cypress growing out of a rock formation that juts out into the Pacific. You can see the tree and many other wonders while driving through Pebble Beach.
17 Mile Drive is a scenic road that does a loop around the private Pebble Beach community. It's north of Carmel and south of Pacific Beach and the Monterey Bay. I enjoy it each time I'm in the area.
The road makes a loop with part of it running along the coast and part inland in the forests. I'd recommend doing the coastal portion from north to south. That way you're on the right side of the road to pull over easily at the scenic viewpoints without having to cross traffic. I'd also recommend driving by Asilomar State Beach that is just north of the Pacific Grove entrance to Pebble Beach.
The entrance fee is $10 for cars. They'll give you a brochure with information about each of the scenic stops along the drive. Best to plan on driving at a leisurely pace and stopping frequently to take pictures and ooh and aah at the beauty around you!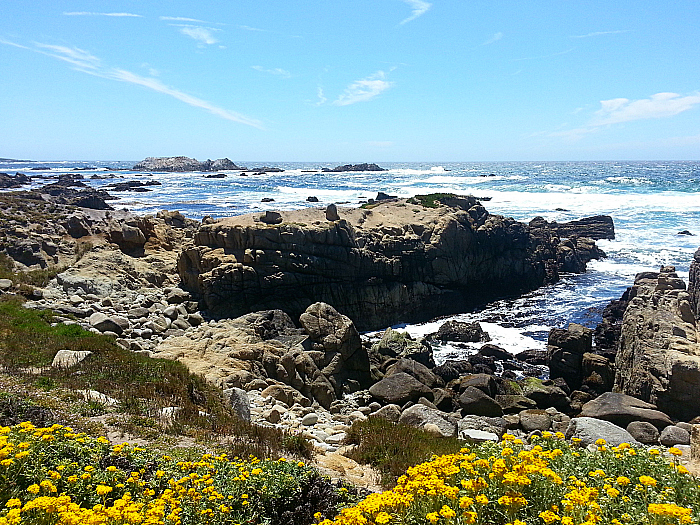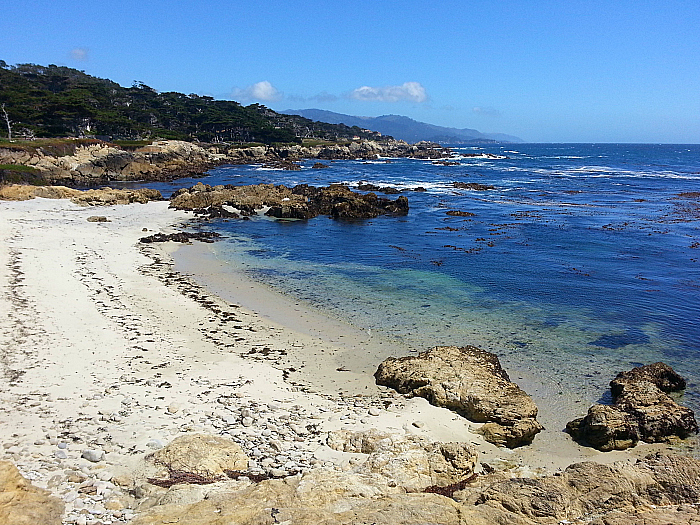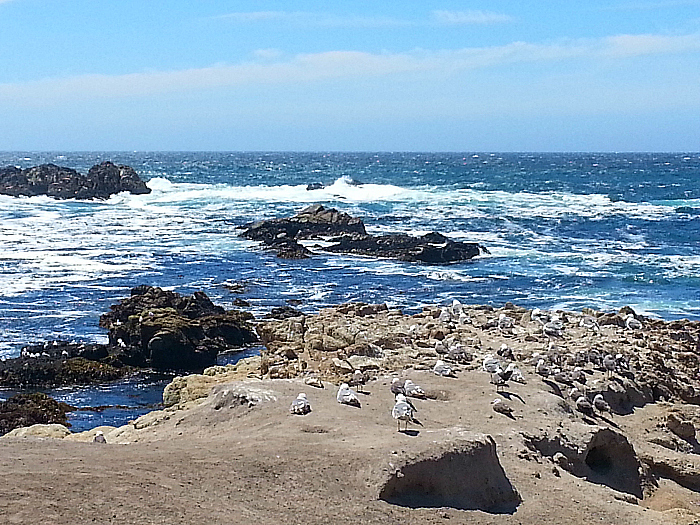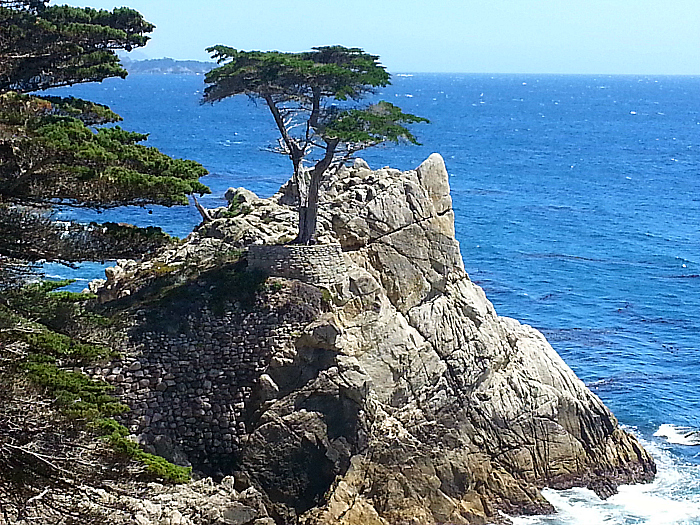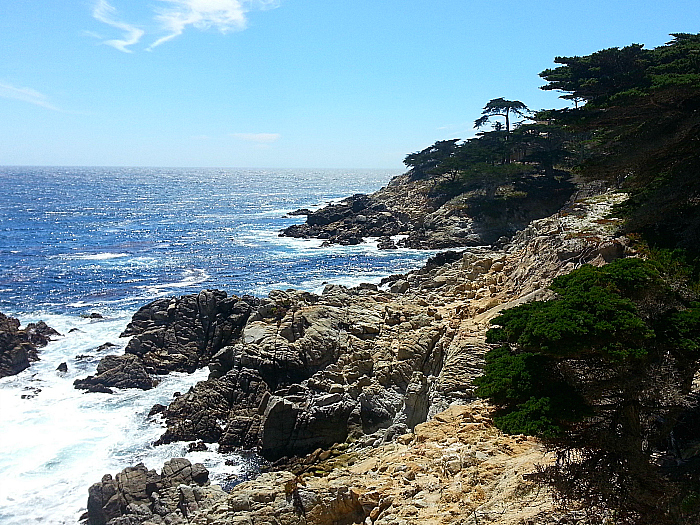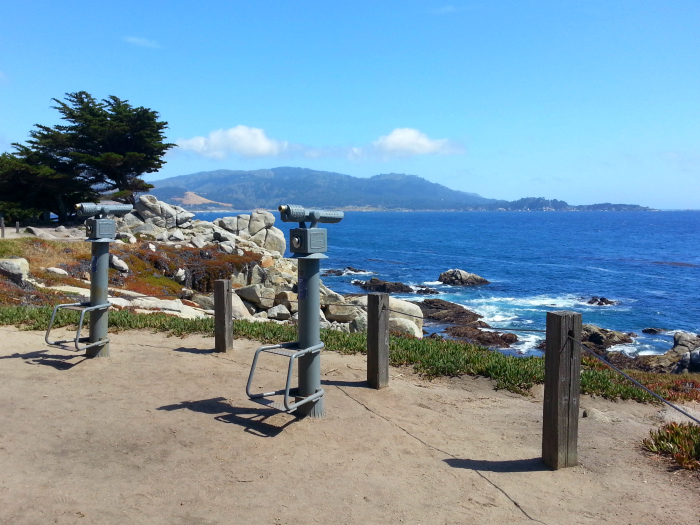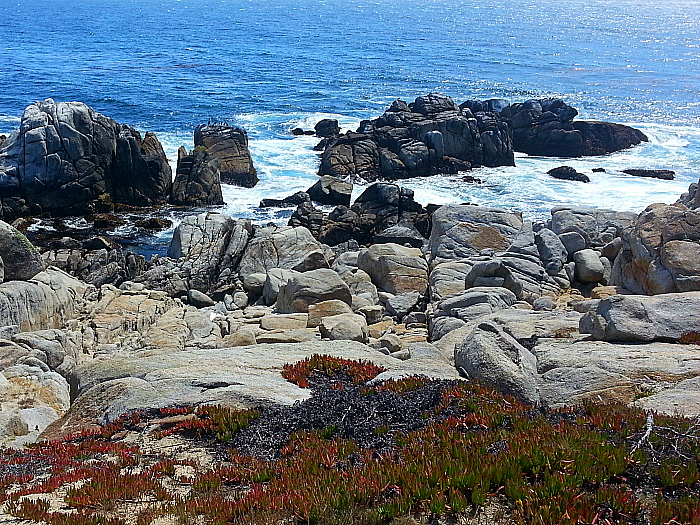 17 Mile Drive
Pacific Grove – Pebble Beach