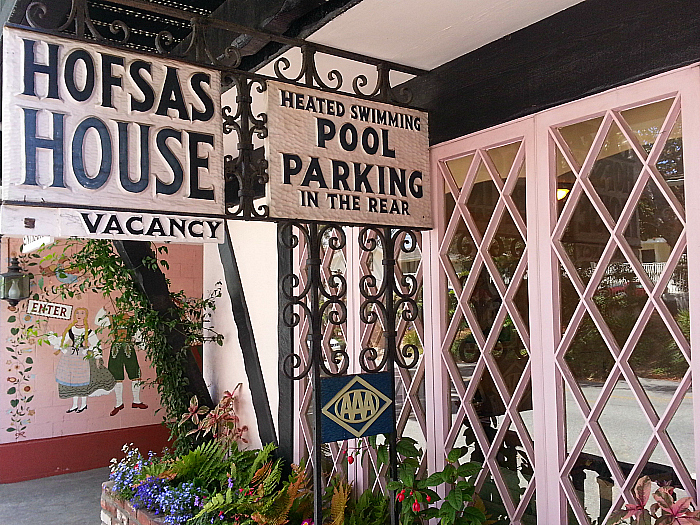 Hofsas House has been an important part of the Carmel by The Sea community for six decades! This family owned boutique hotel is one of a kind!
The hotel is built into the side of a hillside. From the street, it looks like a two story building. Once you go down the steep driveway to the parking lot below, you'll realize that it's actually a four story building.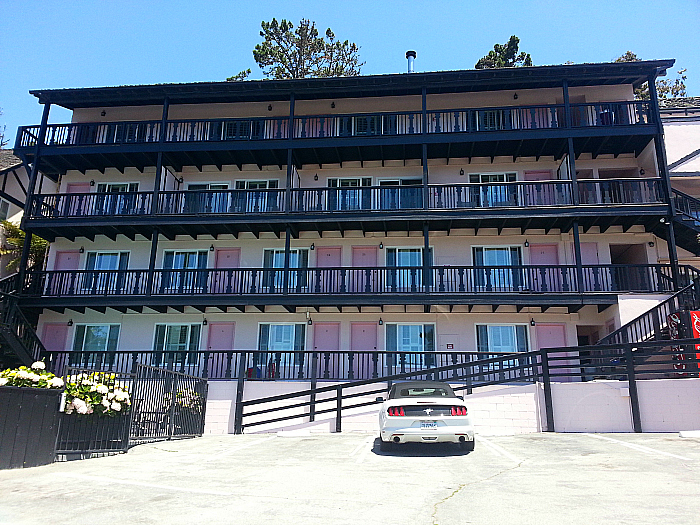 There are 38 rooms in the hotel and each one is unique. This visit I was on the street level third floor. My room had a king size bed, fireplace, private balcony, microwave and mini-fridge. WiFi is free. I had a view of the ocean and stunning sunsets from my room. They have 2 European style dry saunas and a heated swimming pool.
A continental breakfast is served each morning in the hotel lobby. They serve pastries, yogurt, coffee, tea and juice. You can either eat it there or take a tray back to your room.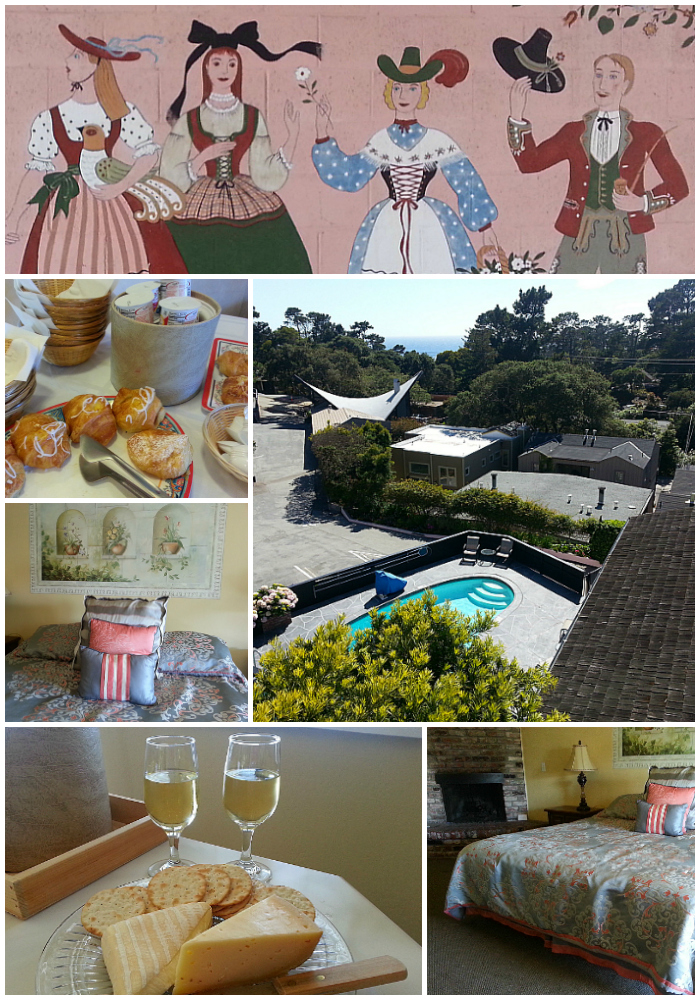 Some rooms are pet friendly, so ask ahead of time if you'll be bringing your four legged friend along. The whole town is dog friendly with dogs being allowed at many of the restaurants and off the leash on the beach.
You can enhance your stay with optional extras like in-room massage, gifts or special decorations. It was great to have chilled wine and cheese waiting for me when I arrived.
This was my second stay at Hofsas House and I'd be happy to return again. It's in a great location to enjoy all that Carmel has to offer. The friendly staff is welcoming and can help with plans for meals, wine tasting and sight seeing.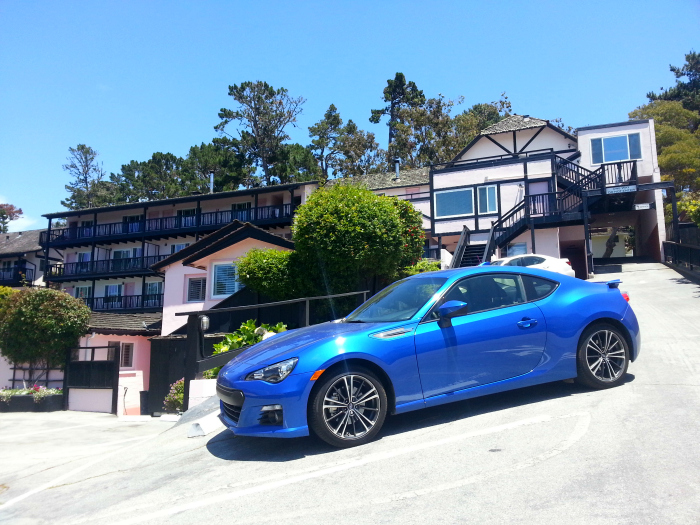 Hofsas House Hotel
San Carlos Street
Carmel-By-The-Sea, California 93921