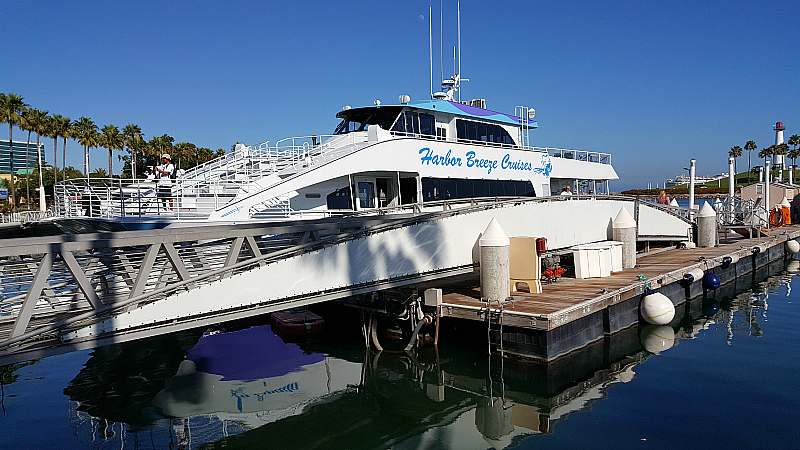 A harbor cruise is a great way to relax and enjoy beautiful views of Long Beach and the Pacific Ocean. Harbor Breeze Cruises offers a variety of whale watching and harbor tours daily. I went on a private media tour, so my cruise was similar to, but not exactly the same as their public tours.
We boarded the boat in Rainbow Harbor near the Aquarium of the Pacific and began our journey with appetizers and beverages.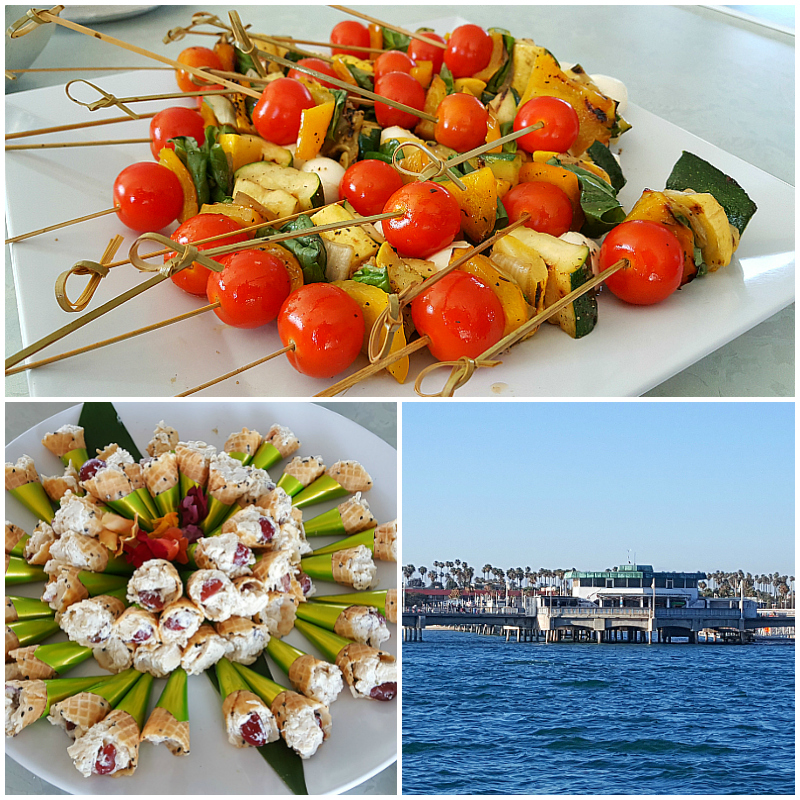 The purpose of our journey, in addition to enjoying Long Beach, was to meet Hawaiian artist Sean Yoro (aka HULA) and see the beginnings of his latest work. As part of the Pow!Wow! art festival, HULA is creating a mural in the harbor. He had a floating scaffold set up for the upper part of the mural and will use a SUP when he paints the lower portion. The lowest part will be completed at low tide. His images often appear to be rising out of the water.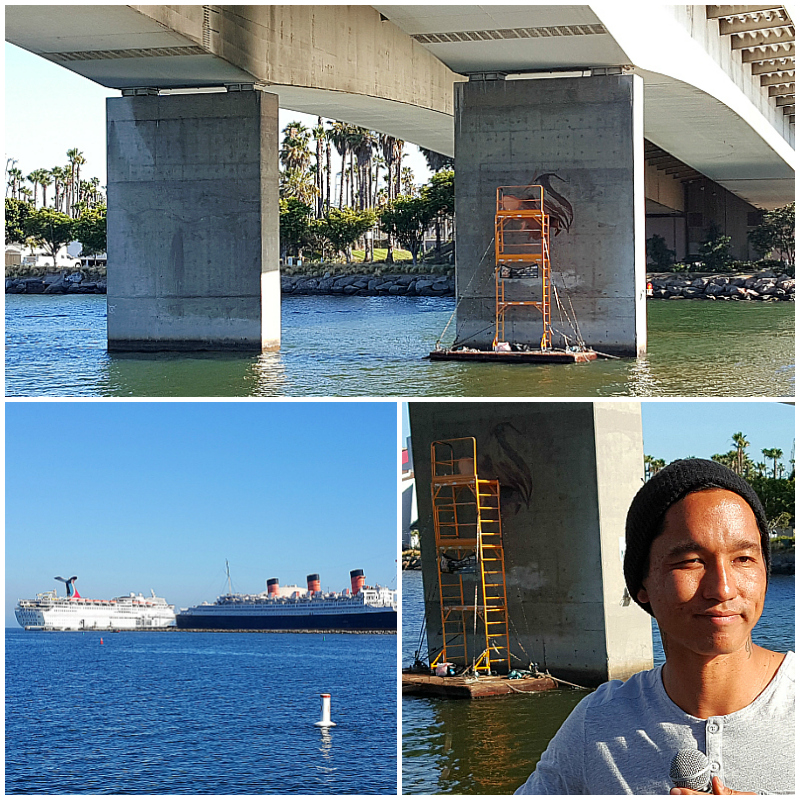 After our detour to HULA's mural, we headed out of the harbor and up the coastline. It was a warm evening and a perfect time to be out on the water. We saw The Queen Mary, a Carnival cruise ship, cargo ships, small boats, kite surfers and people enjoying the beaches.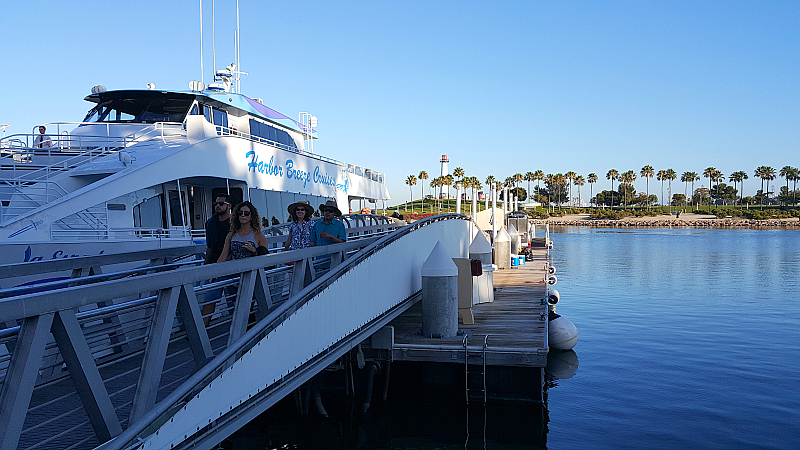 The cruise lasted about 45 minutes and was a lot of fun. I spent part of the time outside enjoying the fresh air and part inside and out of the sun. I'd like to go again on one of their whale watching tours. This was a great way to see Long Beach!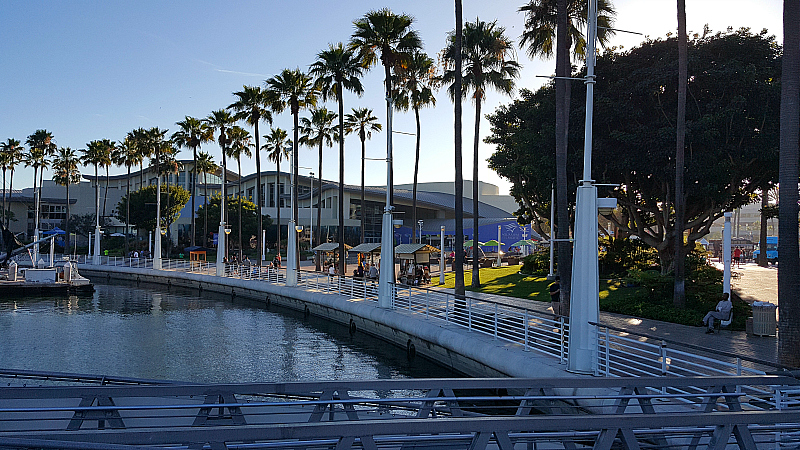 Harbor Breeze Cruises and Whale Watching
100 Aquarium Way
Long Beach, CA 90802
Thank you Visit Long Beach for sponsoring this press trip. #ArtsInLongBeach #BeachWithBenefits