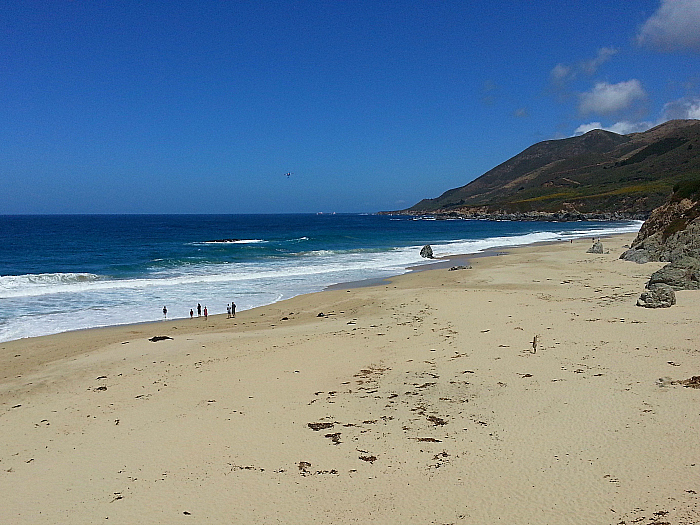 Garrapata Beach is part of our California State Park system. It's south of Carmel and north of Big Sur and the famous Bixby Bridge. The more I travel, the more I appreciate that land has been set aside for preservation and public enjoyment.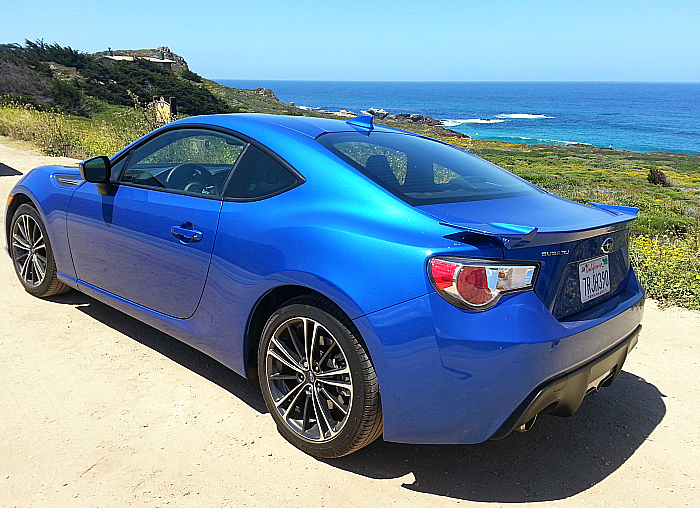 Parking is free for the beach. The weekday that I visited, parking was full at Point Lobos State Beach and at the Bixby Bridge overlook, but there was plenty of space on both sides of the highway for Garrapata Beach.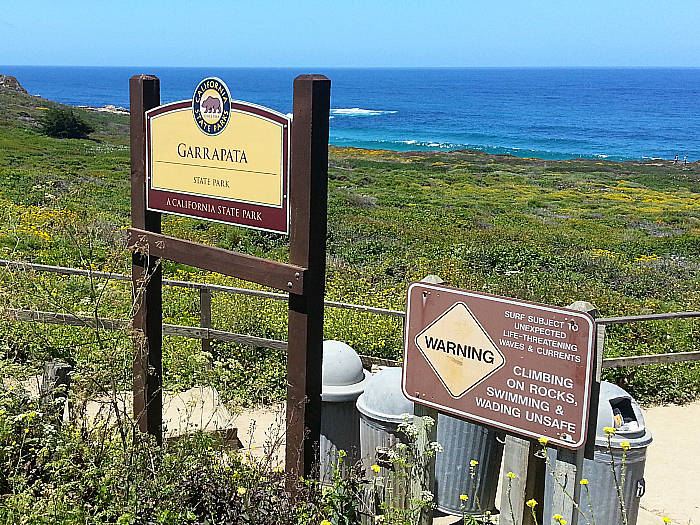 The trail to the beach is well marked. It's not a difficult hike, but there are some stairs without railings on the pathway. Once you reach the edge of the cliff, there is a 50 foot multi-level staircase to get down to the sand.
Some people went all the way to the beach, as I did. Others were stopping at the top of the stairs to take pictures. Off trail areas are protected and filled with beautiful wild flowers.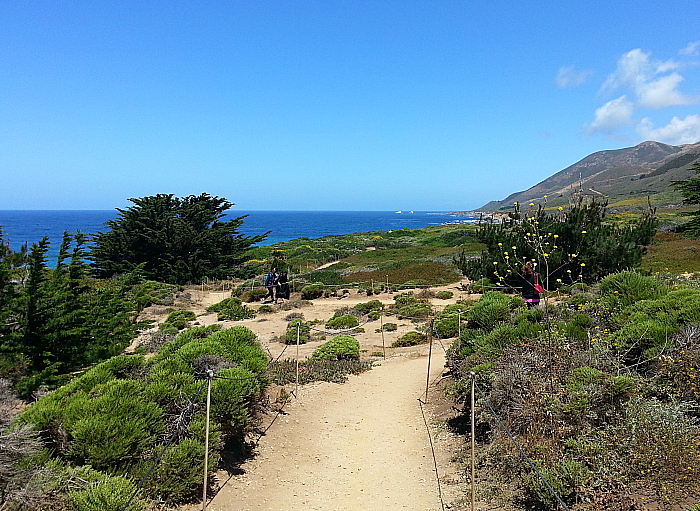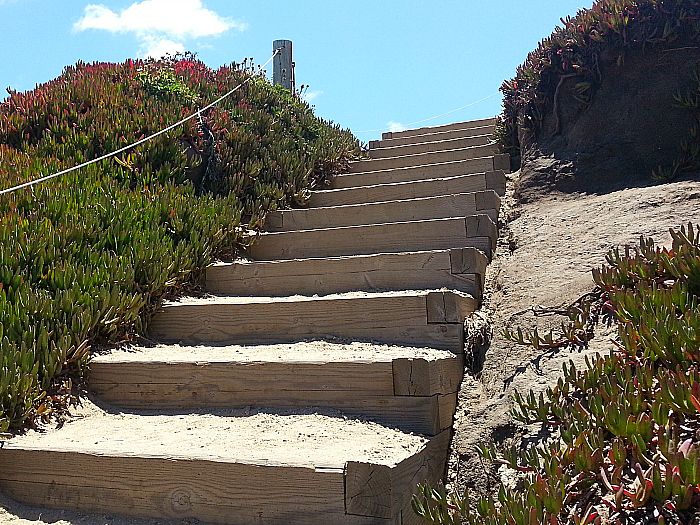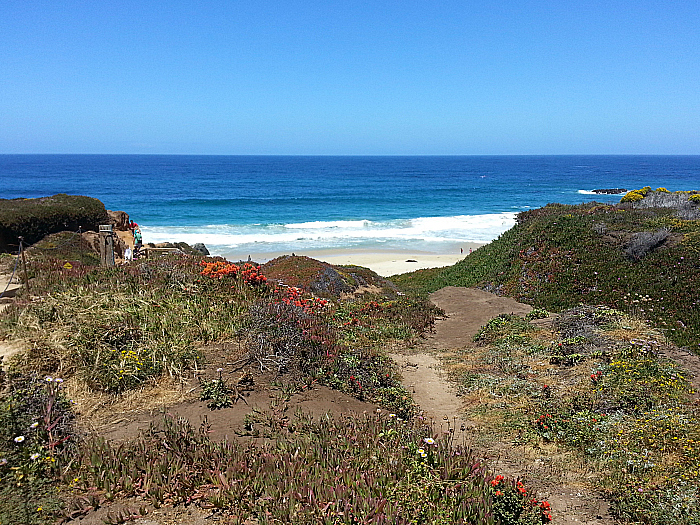 The beach is wide and long. There is plenty of room for people to spread out and enjoy this beautiful spot. You can go for a long walk or just sit and relax.
Like other beaches in the area, there are warnings posted. Waves and currents can be strong and unpredictable, so it isn't safe to wade or swim. There are also rock formations that could cause trouble.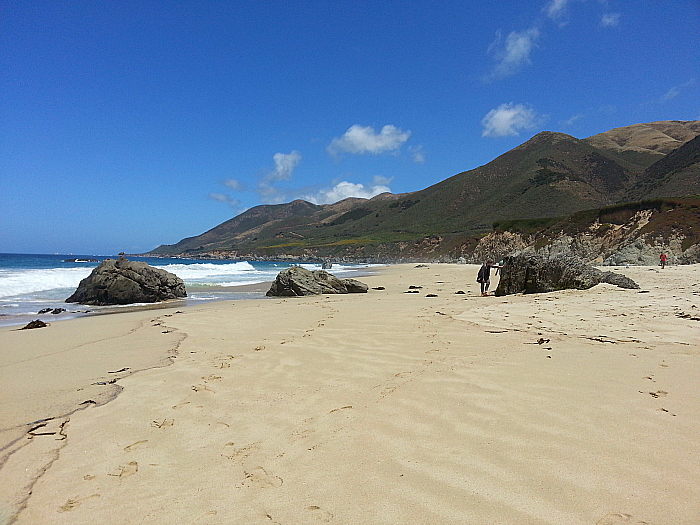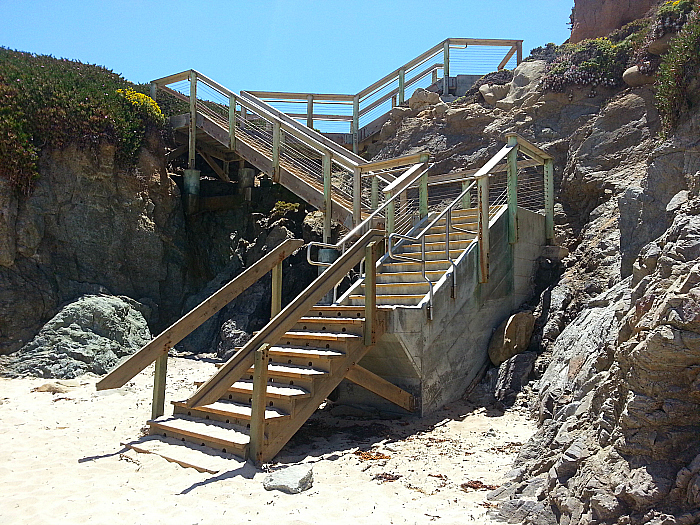 Garrapata Beach is a beautiful beach to visit. I enjoyed the walk to the beach and the ocean breeze. The views are simply stunning!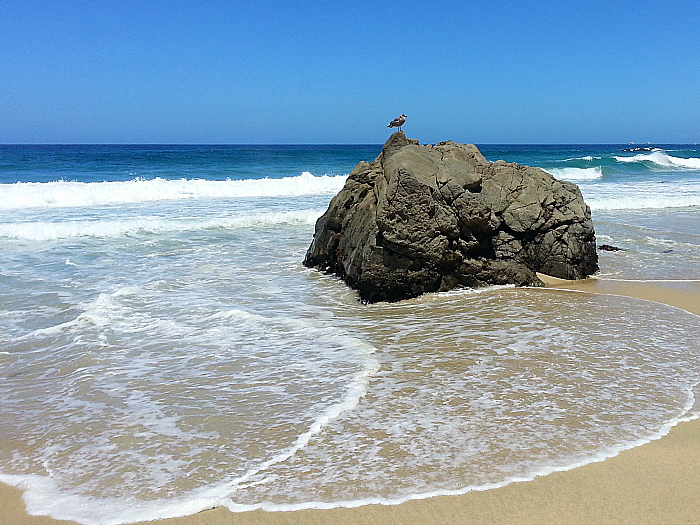 Garrapata State Park Beach
California