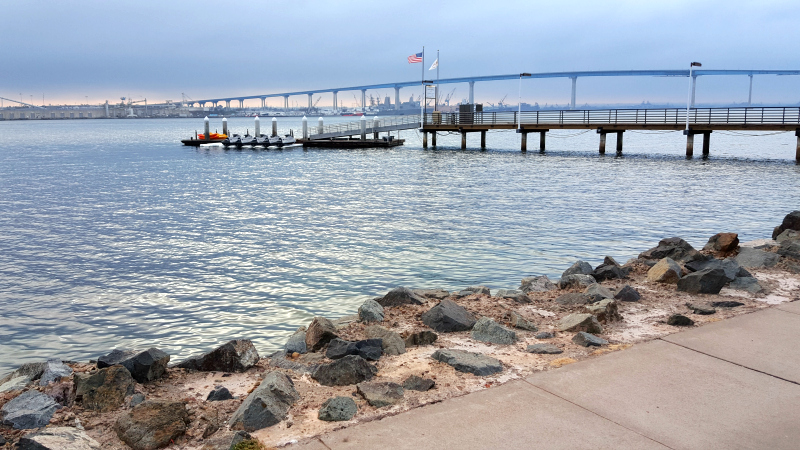 Have you ever enjoyed a Coronado Island weekend getaway? I've been there to visit and have stayed across the bay in Downtown San Diego, but this was my first time to stay on the island. It's fairly close to home and definitely felt like a vacation. I came home with good memories and felt refreshed, even though it was an easy drive from my house.
I stayed at the beautiful, newly renovated Coronado Island Marriott Resort & Spa that is on the bay side of the island just south of the ferry dock. If you wanted to just check in for a few days and never leave the resort, you could definitely do that here. I left a few times to go for walks and a bike ride, but didn't use my car after leaving it with the valet. During the Summer, there is a free shuttle bus with a stop outside of the Marriott for those who wish to explore Coronado.
Resort Pool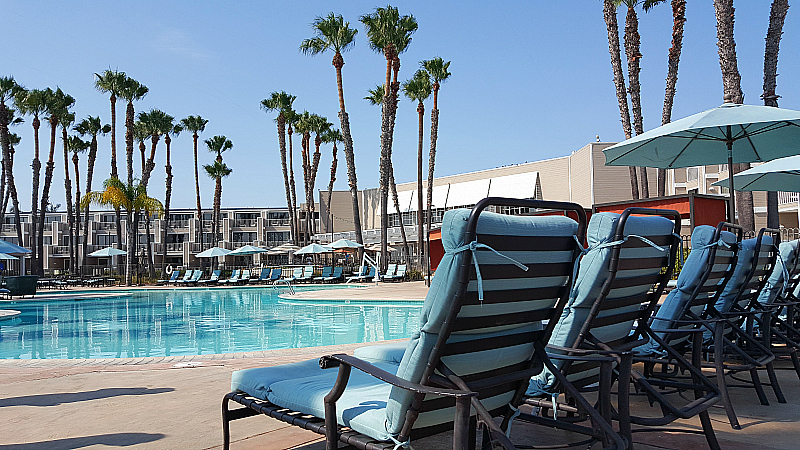 The rooms are comfortable and relaxing, and the resort property is gorgeous and full of options. There is plenty to eat and drink on site and, also, the spa is a wonderful escape. You can choose to be active with the swimming pools, fitness center, yoga classes, water sports, tennis, biking, walking or running. However, you could also choose to do nothing at all. I did a bit of both!
The bay outside my room was both peaceful and busy. I saw dolphins playing in the water, people playing on SUPs and kayaks. Additionally, I saw everything from small boats to a large naval ship.
Coronado is a great spot to experience the California lifestyle, since you can enjoy the outdoors, get some exercise, eat delicious healthy food, get a massage, relax and rejuvenate.
Views of San Diego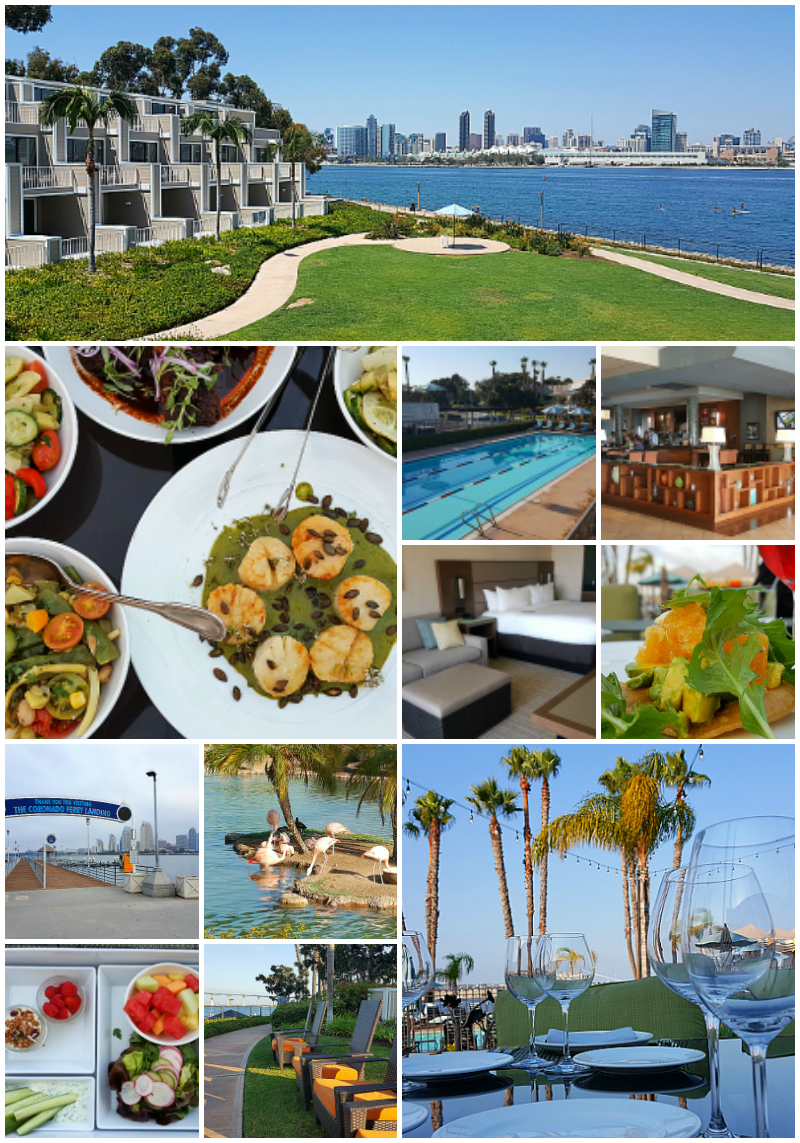 Check out my other articles, so you can get more details about my trip to Coronado!
Are you ready for a Coronado Island vacation? A couple of days is nice, but a week would be even better!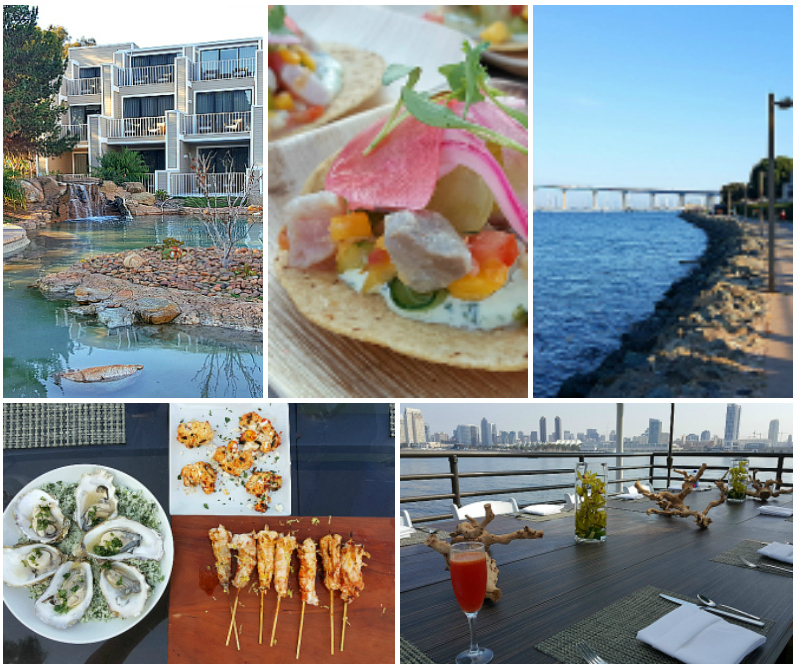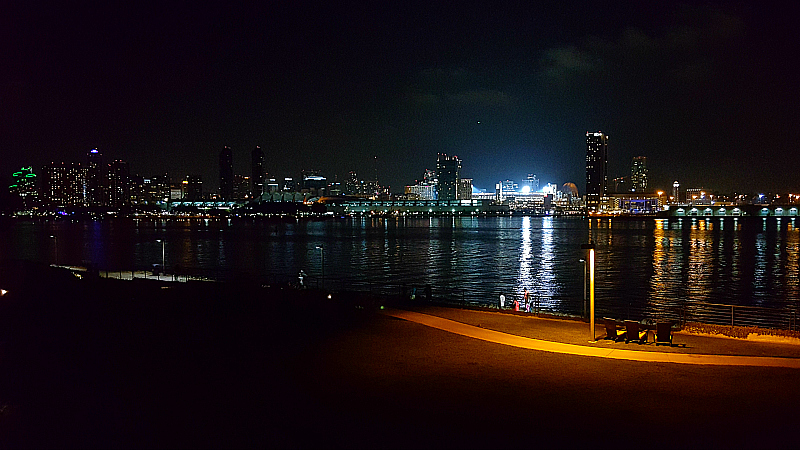 Coronado – San Diego County, California