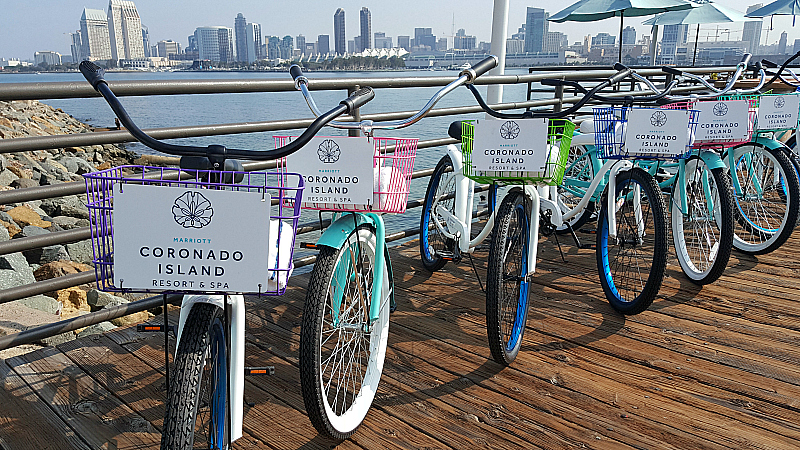 Coronado Island is a beautiful place to visit for a day or a longer vacation. Bikes are a great way to explore the island. With the flat terrain and beautiful scenery, you may not even notice that you're getting workout while you are having fun.
I stayed in Coronado at the Marriott, which has super cute beach cruisers for guests to borrow included with their regular resort amenities package. There are also plenty of bike rental shops on the island with a variety of bike styles for adults, kids and groups.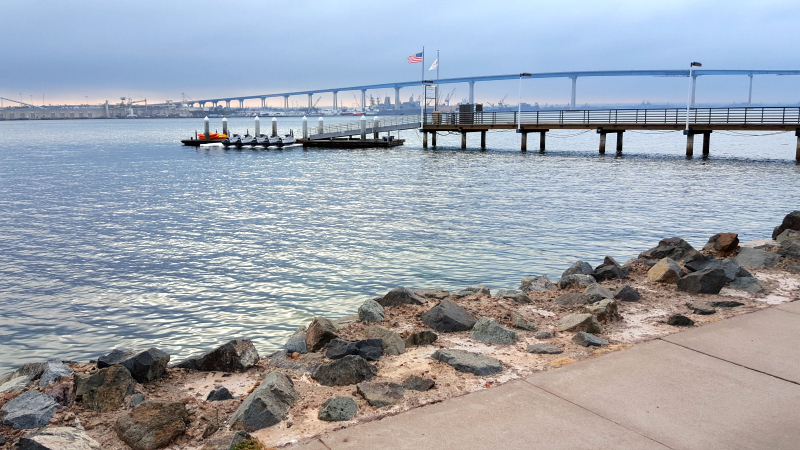 The island has bike paths along the water and bike lanes on city streets. If you're riding with kids, you may want to avoid vehicle traffic and stick to the paths. However, it was fun to ride through the city and it seemed like the drivers were accustomed to the many groups and individuals on bikes on this beautiful Summer day.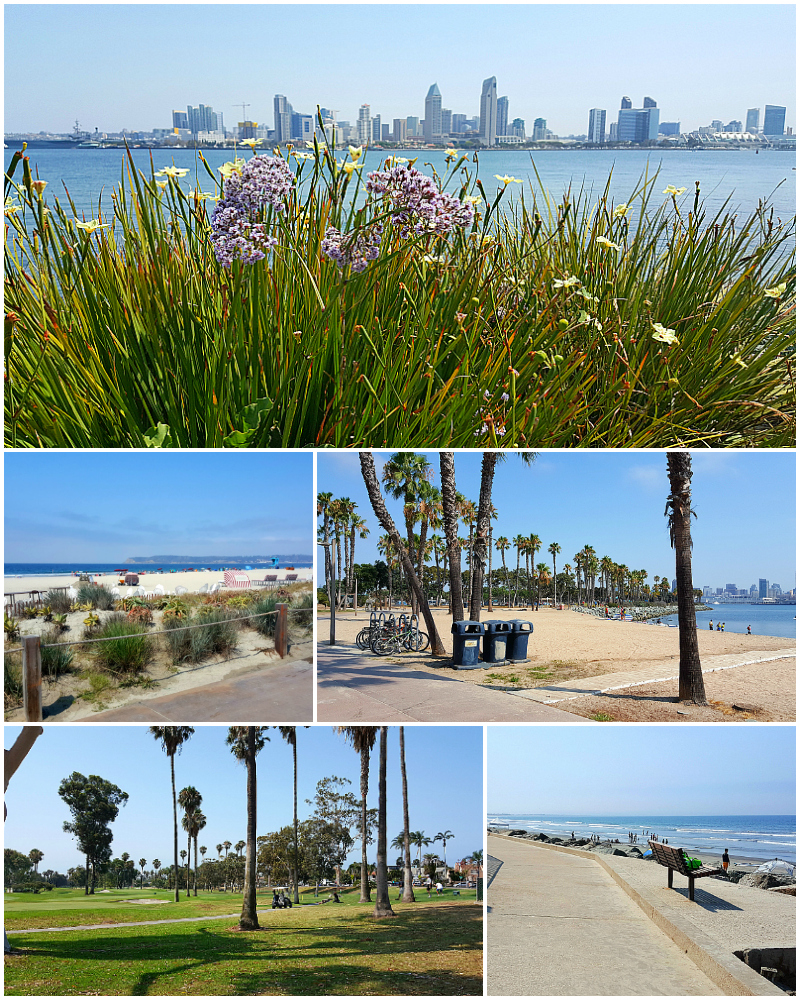 We started our ride at the Marriott's pier, which is on the bay side of the island, near the ferry. A beach cruiser is perfect for this, since you'll want to enjoy all the scenery instead of speeding through at a fast pace. We took in views of downtown San Diego across the bay, the Coronado Bay Bridge, beaches, parks, the golf course, small beach cottages and large mansions.
On the ocean side of the island, there is a waterfront path that is for pedestrians only. We walked our bikes for a few blocks to enjoy the sights and ocean breezes. Then we got back on our bikes to ride through the city and go past the Naval Air Station.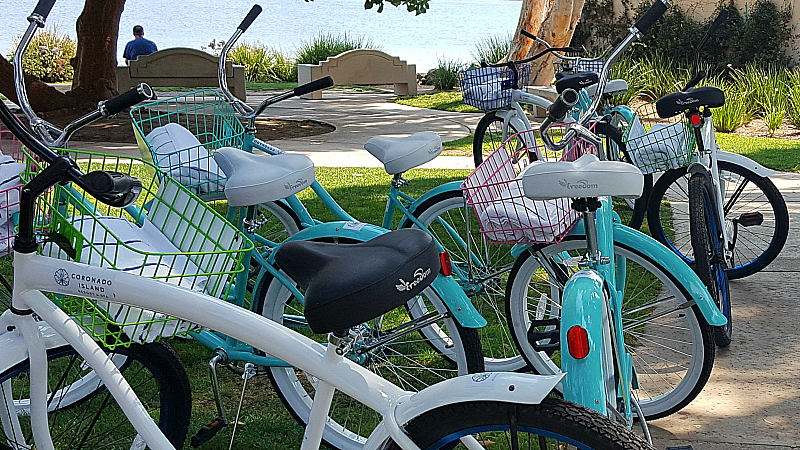 I had a great time biking around beautiful Coronado Island! This was a fun and healthy way to spend a day!