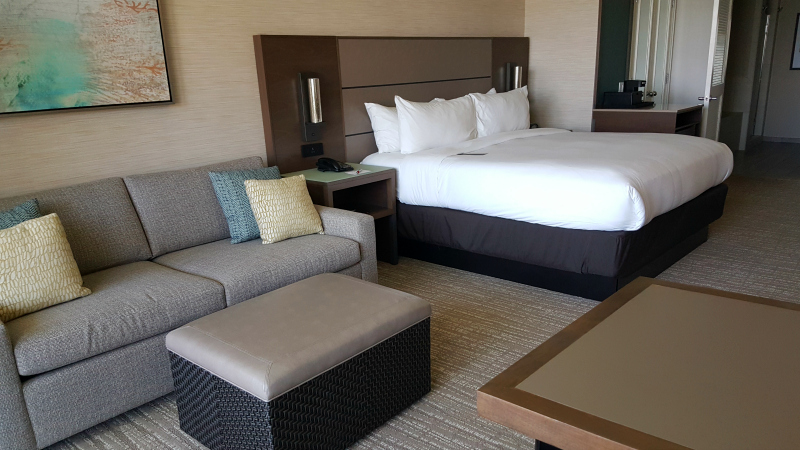 Marriott Coronado Island
Since the Marriott Coronado Island Resort and Spa was recently renovated, the new luxury rooms are beautiful, relaxing and a perfect escape.
I stayed in a second story Skyline View room in the north wing. The balcony and floor to ceiling sliding windows provided me with a picture perfect view.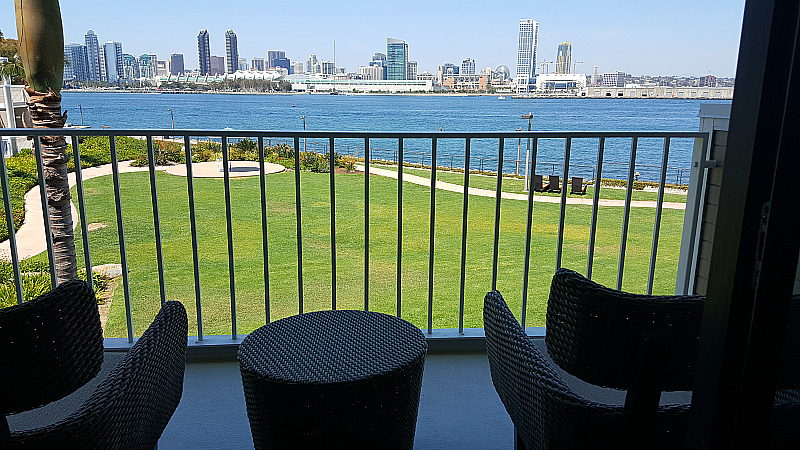 The room overlooked the bay side lawn where I took a yoga class one morning. Just beyond that was a bike/walking path and the bay. I saw dolphin playing in the water in the morning and watched a variety of watercraft passing by – military ships, party boats, private yachts, kayaks and stand up paddle boards.
Beyond that is downtown San Diego. The lights were beautiful at night and I was able to watch Sea World's fireworks from my balcony.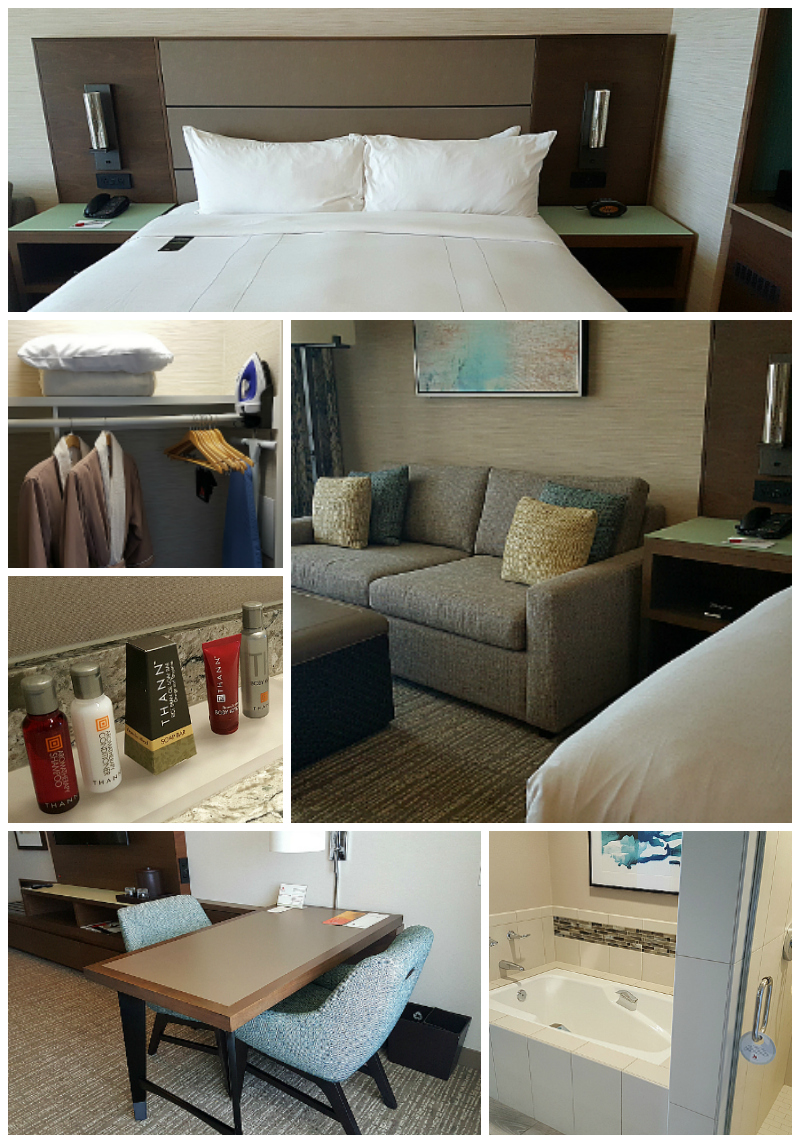 The spacious room had everything I needed to be comfortable during my stay. This room has a king sized bed and a sofa bed. They also have rooms with two doubles and cottages that are ideal for families and people who want more space with all the amenities of the resort.
The bed was extremely comfortable. I liked how the room was arranged. The desk and sofa seating area made it feel more like a suite, even though it was all one room. There is a mini refrigerator,coffee maker, big TV and speedy internet. The large bathroom has an over sized tub and separate stand up shower.
The luxury accommodations were just perfect for a getaway vacation. I enjoyed the room itself and the fresh air and views.
2000 2nd Street
Coronado, CA 92118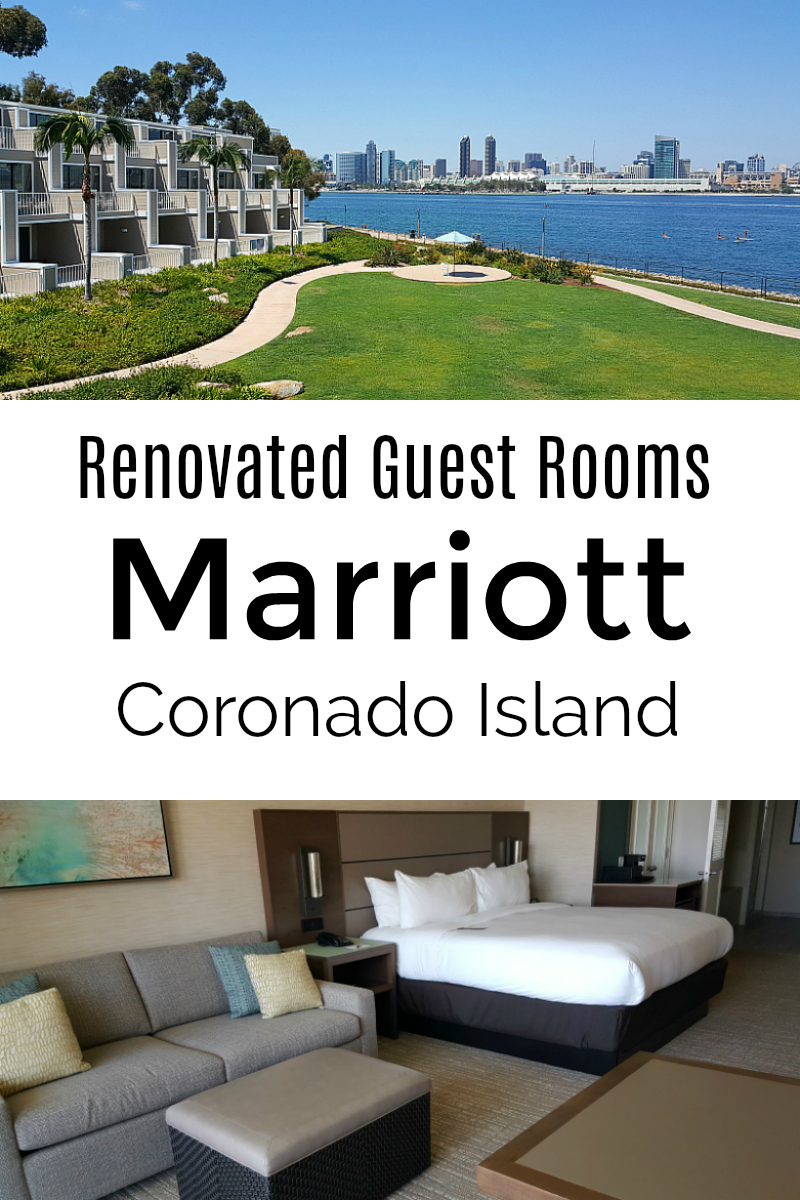 Check out my other travel articles, so you can plan your next trip!