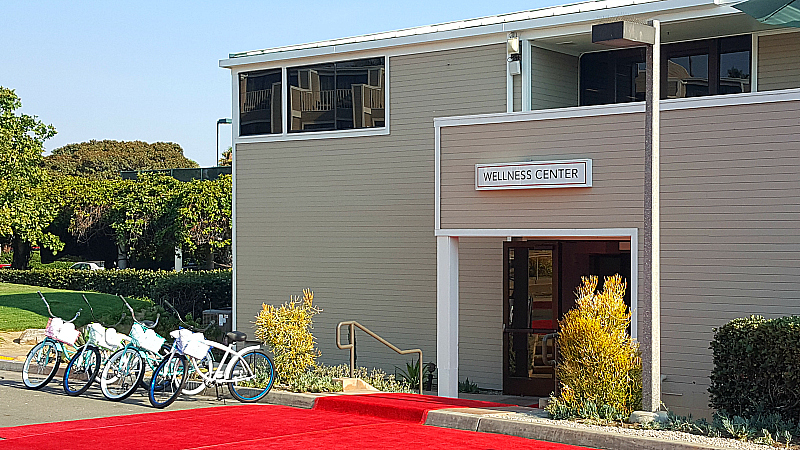 Coronado Wellness Center
The Coronado Island Marriott Resort & Spa makes it convenient to stay fit when you're traveling. The Coronado Wellness Center is part of their recent property wide renovation. I was expecting it to be nice and was surprised at just how great it is.
The Wellness Center is free for hotel guests ages 16 and up. Yes, it's free! You can work out on your own or attend a variety of complementary fitness classes.
There is a good assortment of equipment throughout the two story building – treadmills, free weights, balls, bikes, weight machines and more. Whatever your fitness level and preferences are, you'll find something to help keep you fit and well.
Just outside the center are tennis courts and a lap pool. The resort is also a great starting place for other outdoor activities including biking, kayaking, stand up paddle boards and walking.
The resort makes it easy for guests to continue with their current fitness routine or try out new things. Whether you are in the area for business or pleasure, it's great that wellness activities are convenient for guests. Since there is no extra charge for taking a class or using the Wellness Center, everyone has the opportunity to make the most of their stay at the resort. Well done, Marriott!
Fitness Center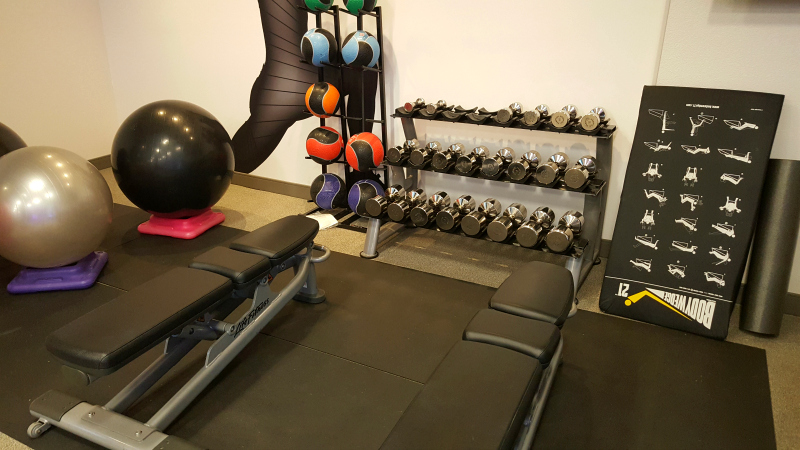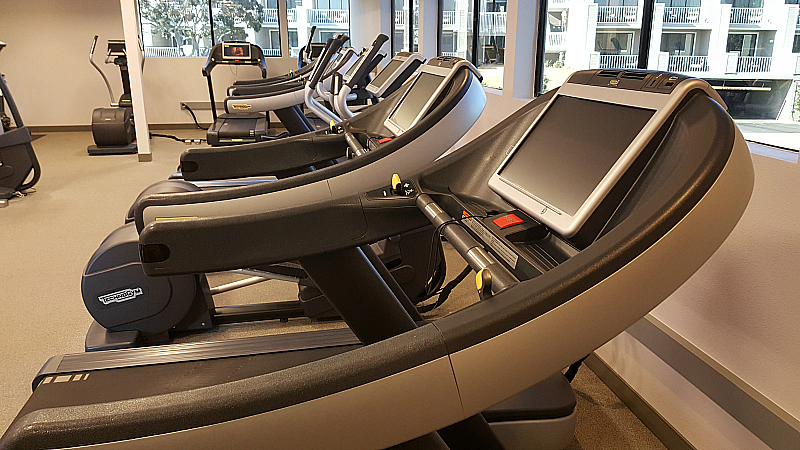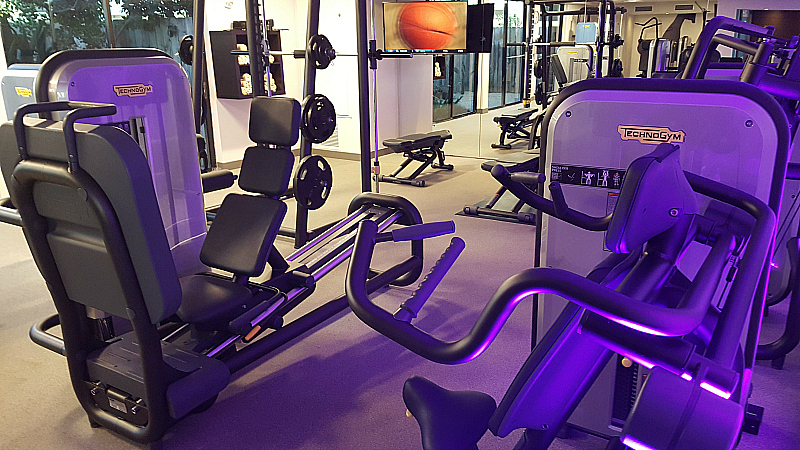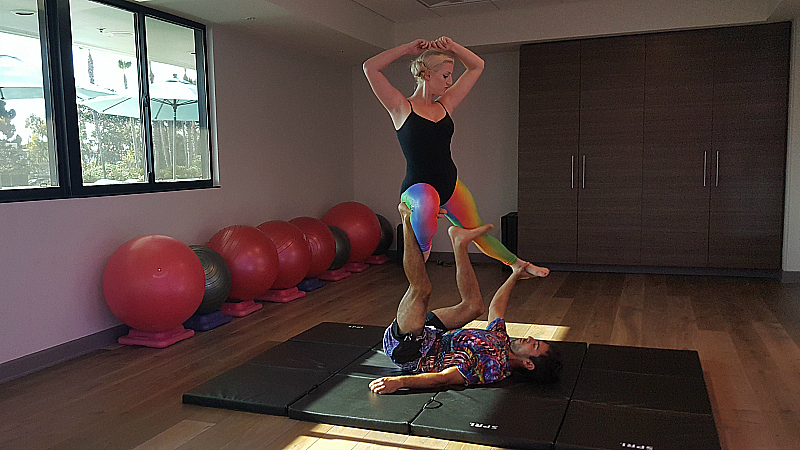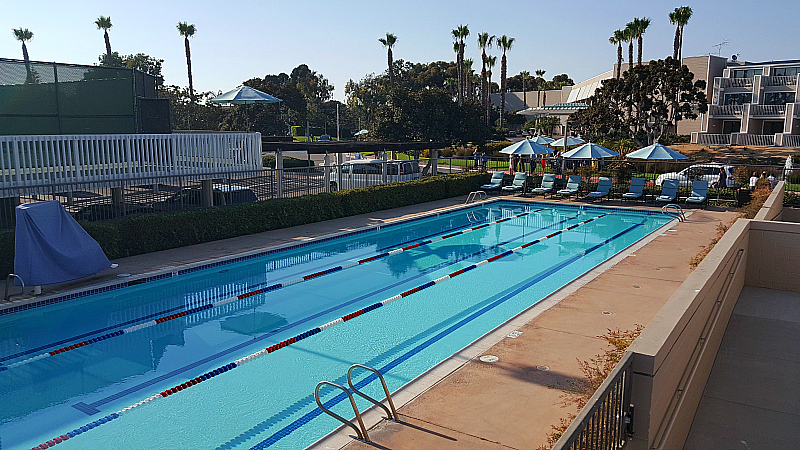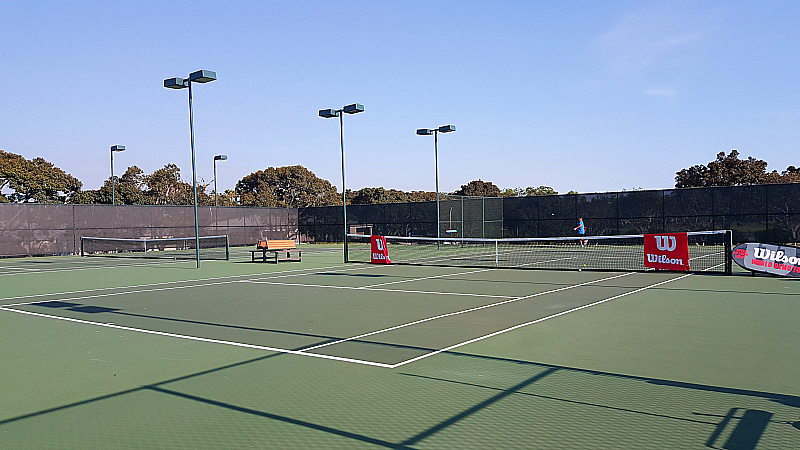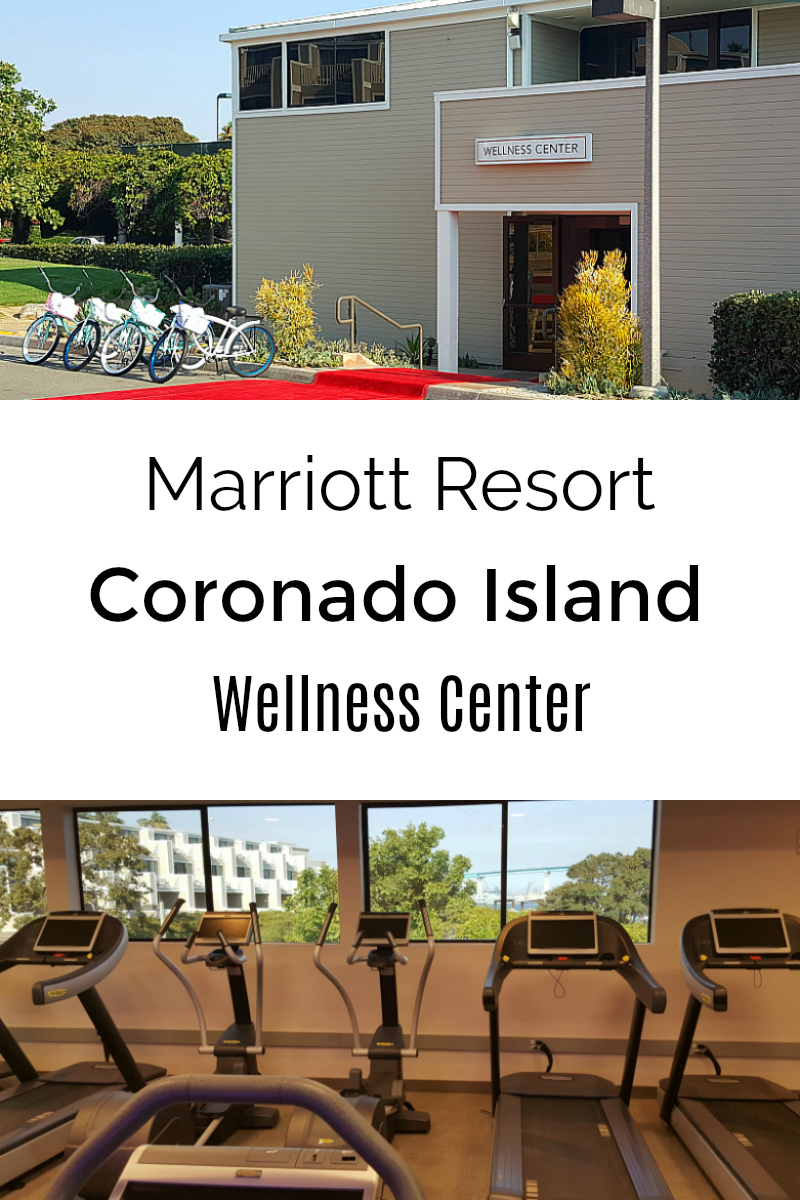 Check out my additional travel articles, so you can plan your next trip.