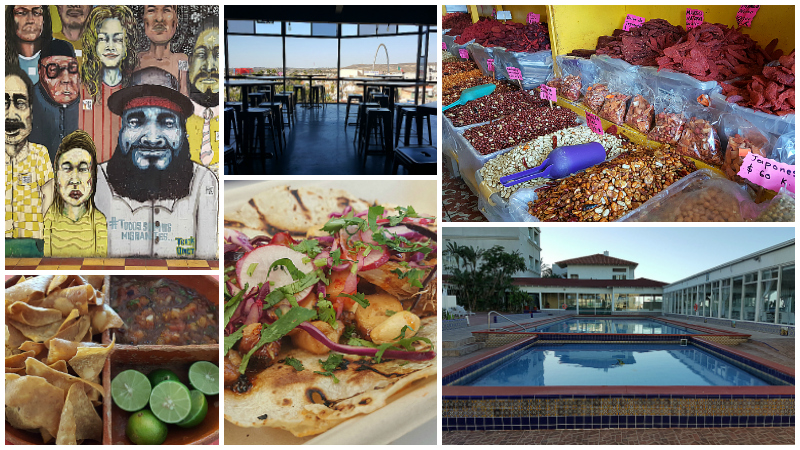 For those of us who live in Southern California, it's a quick and easy trip to cross the border and visit Tijuana and Rosarito Beach. I have flown to other parts of Mexico recently, but hadn't taken the short trip to this area for a long time. I'm glad I finally did!
I met my traveling companions in San Ysidro at Border Station Parking. The lot is located in the United States, just a short walk from the border. The gated lot has 24 hour security and costs just $7 a day during the week. We had a van and tour guide from Ticketon meet us at the lot to take us to our various stops in Mexico. If you'll be walking across the border, you'll find taxis waiting after you make it through the border security.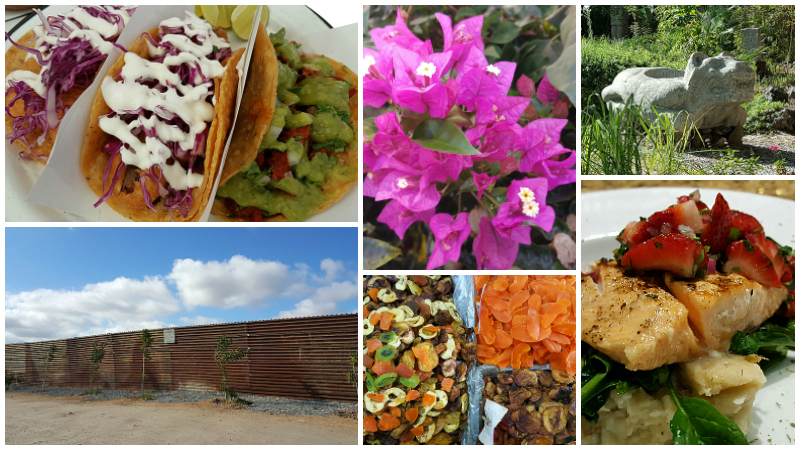 The main tourist area is on Avenida Revolucion. You'll find the typical tourist shopping spots, restaurants and bars, children selling chicle (gum) and candy, photo opps with zebra striped donkeys, street art and the home of the Caesar salad.
I enjoy seeing the tourist area, but my favorite place to shop is Mercado Hidalgo. You'll be shopping alongside locals. The prices are great and there was no haggling or high pressure sales tactics.
For some excellent gourmet food at bargain prices, check out Telefonica Gastro Park. For a seafood meal next to the border, Hauhuis is a good spot for tasty food and traditional Mexican atmosphere. There are a number of craft beers brewed in the area. This time I stopped at Norte Brewing Company. If you're looking for some culture, the Tijuana Cultural Center is a great place to check out some art exhibits or catch a show. Mini City is a fun stop for those of you who have kids to tire out.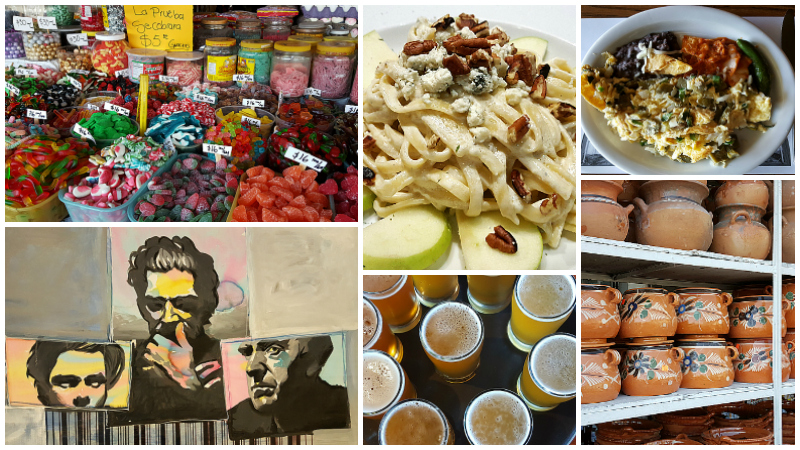 After a full day in Tijuana, we headed to the coast. The iconic Rosarito Beach Hotel is an excellent place to settle in, relax and experience the Baja lifestyle. There is a restaurant in the hotel and gourmet dining just a few blocks north at Susanna's.
I had a great time in Baja California and am looking forward to returning. It's a close trip for me, but still feels like a vacation!