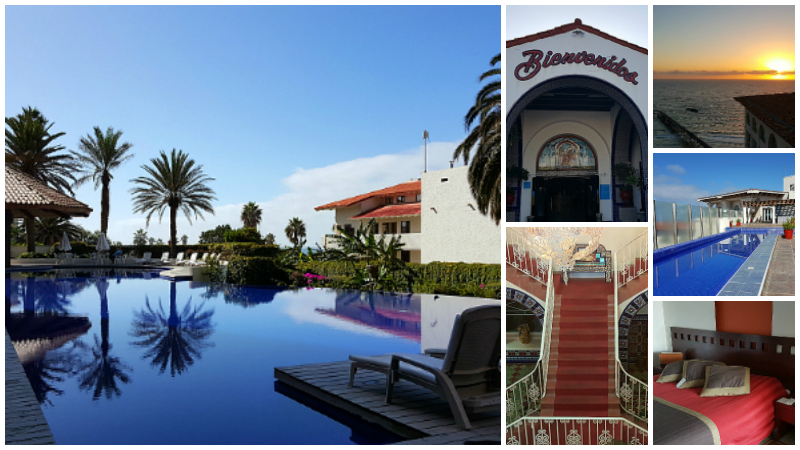 Rosarito Beach is a beautiful Mexican beach town on the north end of Baja California, just south of the border with the US. It's a welcoming spot for US travelers.
The hotel was established in 1925 as a hunting and fishing lodge. It has now been under the ownership of the same family since 1929. The original building is registered as a historical landmark with it's gorgeous architecture, tile, woodwork and artwork still evident. They've added new buildings with modern guest rooms and amenities, but the whole resort feels cohesive and authentic.
I felt relaxed as soon as I walked through the archway into the main lobby.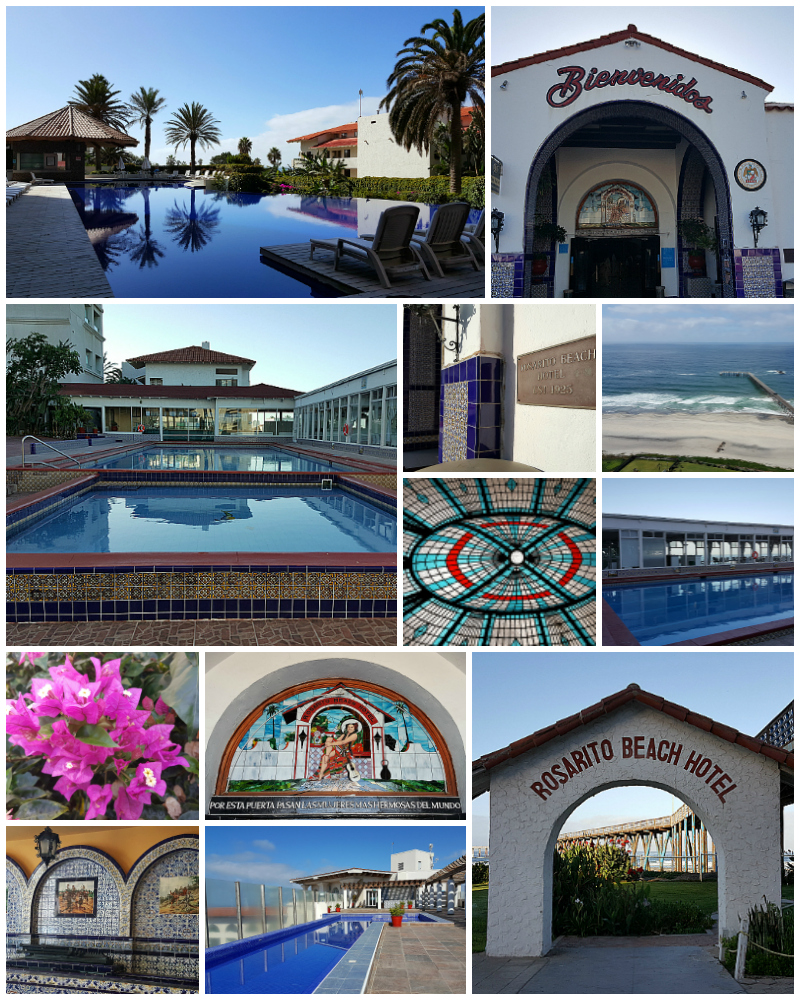 The resort offers hotel rooms and suites, time shares and full time ownership. I was in a suite on the 15th floor of the tallest of the three resort towers. The spacious room was comfortable and the view was stunning. The bedroom has a king sized bed, TV and closet space. There is a large jacuzzi tub and separate shower in the bathroom. The main room has a seating area, desk, TV and kitchenette with stove, microwave and mini-fridge. Outside on the balcony was a table and chairs. This is the type of hotel room where you can get comfortable for an extended stay.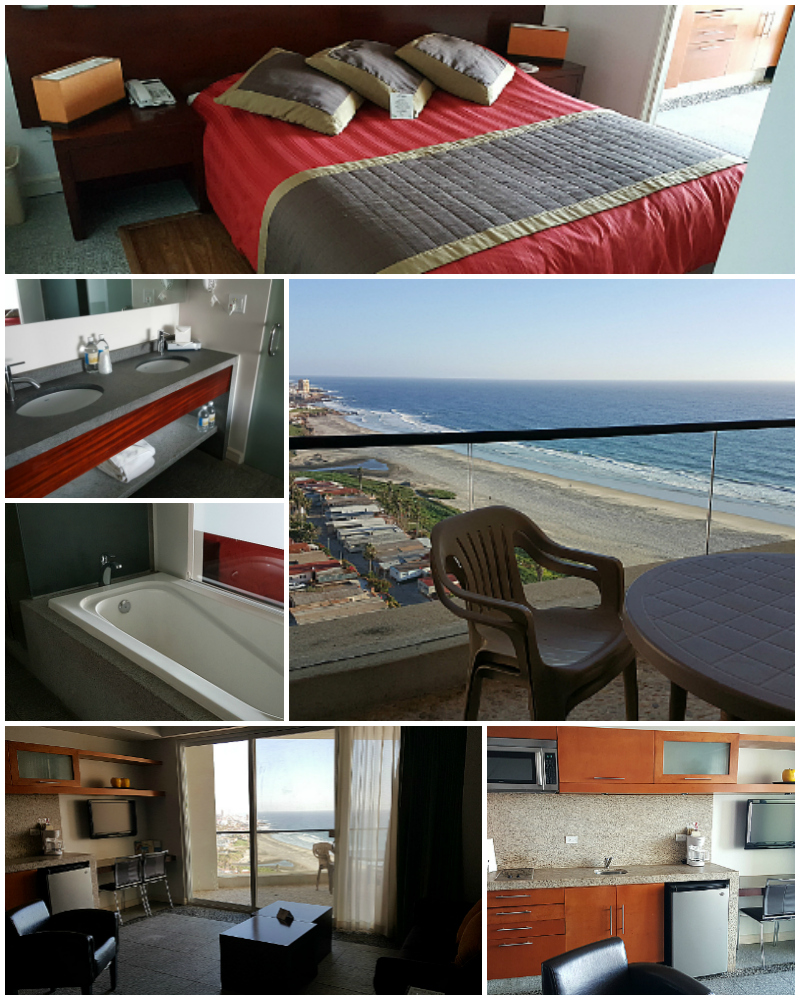 There is plenty to do at the resort. Of course, there is a large, sandy beach just outside. There are also numerous pools and jacuzzis around the resort. I spent most of my time at the infinity pool near my room. You'll want to be sure to check out the spectacular views from the pool on the 19th floor of the Pacifico Tower.
The onsite spa is in an older building on the property that has beautiful tiles on the floors, walls and ceiling. You'll want to schedule your appointment in advance. You can eat and drink at the hotel restaurant, prepare your own food in your kitchenette or head into town for a meal out.
The hotel is centrally located in town. Cabs are available, but there is plenty to eat, drink and buy within walking distance. I walked at night and felt perfectly safe. US dollars are accepted and English is commonly spoken.
The resort is beautiful and the friendly staff made my stay extra nice. The Rosarito Beach Hotel has everything you'll need for a vacation right at the resort or you can use it as a home base as you venture out into the town or further into Baja California.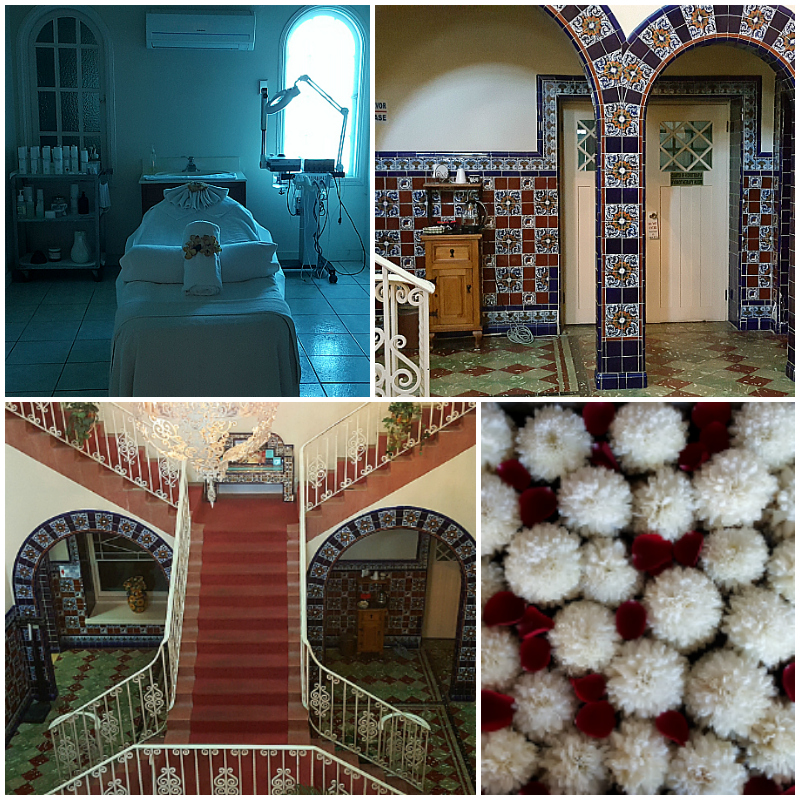 Rosarito Beach Hotel
Blvd. Benito Juarez 31
Centro, Playas Rosarito
22710 Rosarito,
BC, Mexico