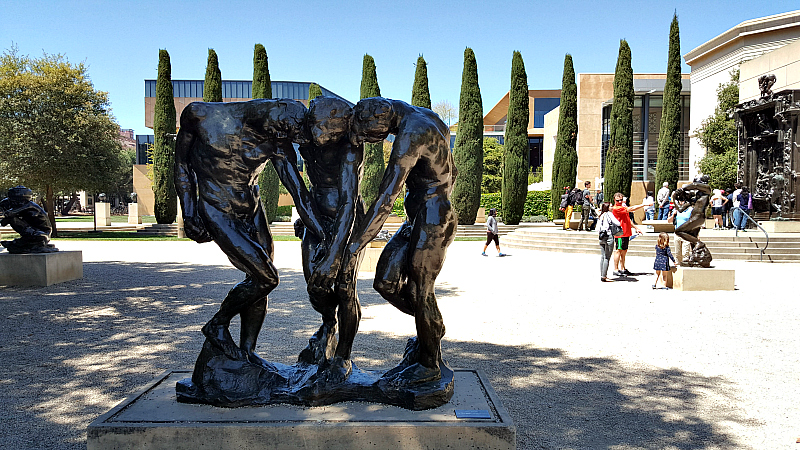 Rodin Sculpture Garden
Stanford is known worldwide as an excellent institution of higher education, but there is more. The campus is also a lovely place to spend an afternoon gazing upon larger than life bronze sculptures at the Rodin Sculpture Garden. The art exhibit is free and open to the public, so many are able to see Rodin's iconic work.
Since this was my first visit, I wasn't sure exactly what to expect. I thought that I might spend 15 minutes or so looking at the statues. However, once I arrived, that 15 minutes turned into several enjoyable hours.
I've seen photographs of The Thinker, The Gates of Hell and his other major works, and I liked them. But it is very different to see them in person and I was in awe.
There are 20 sculptures in the outdoor garden, which is open 24/7. There is also an indoor exhibit featuring Rodin's work at the Cantor Arts Center and admission is free to this, as well. The Thinker is the first thing you'll see, when you walk into the museum.