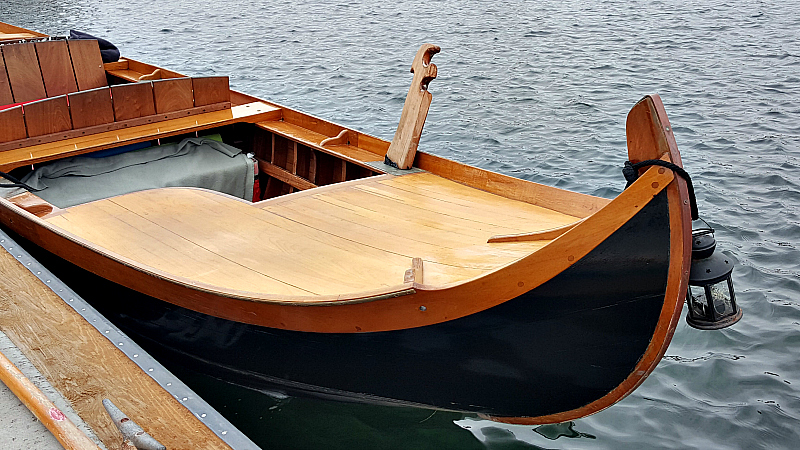 Oxnard Gondola Ride
You could go to Italy to cruise through canals on a gondola or you can head just north of Los Angeles to Channel Islands Harbor. One of these days, I'll make it to Europe, but for now I enjoyed an Italian-style boat ride right here in Southern California. It's a one of a kind experience and is available in Ventura County.
My casual, afternoon Venetian gondola ride was with a friend, but you can create your own type of experience. It would also be fun for a romantic sunset date, an on the water party with a group or a fun family activity.
We met our gondolier from Gondola Paradiso at a public dock with convenient free parking nearby. It was easy to spot him, since he was dressed in a traditional red and white striped shirt.
I was glad that there were blankets available, since it was chilly on the water. Guests are welcome to bring their own food and drinks along, if they want to.
We saw a variety of sea birds as our gondolier guided us past boat docks and homes. He answered questions and told us about the history of the canals. The 50 minute tour was relaxing and a unique way to explore the area.
Photo Gallery