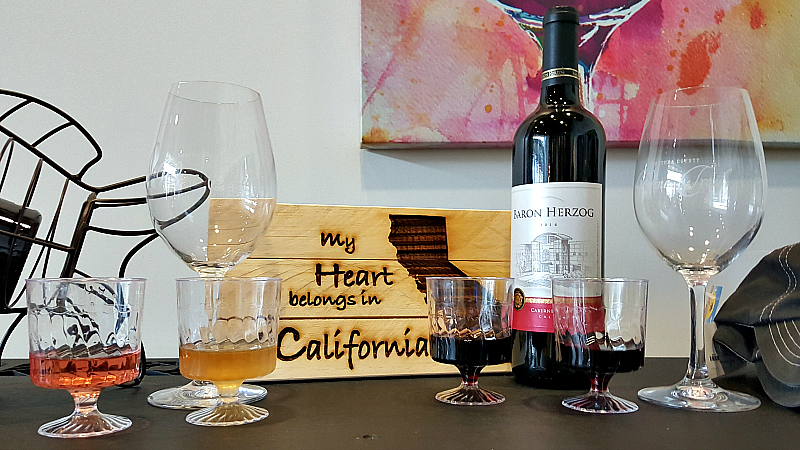 (**edited 1/2/19 – This location is now closed)
California Welcome Center Oxnard
Wine tasting at the California Welcome Center Oxnard? Yes, you can get tourist information and, also, sample local wines.
When I was a kid, we took a road trip just about every Summer. During the trips, we would make a point of stopping at visitors' centers to pick up colorful brochures showing local activities.
These days, there is a network of California Welcome Centers spread throughout the state. Each one is unique and reflects the nearby area.
Inside the Oxnard location is a wine tasting area, so visitors can try local wine. There are no grapes grown in Oxnard, since it's coastal climate is better for other crops like strawberries. However, there are four wineries in the city who make their wine from grapes grown in other parts of California.
Herzog Wine Cellars
Rancho Ventavo Cellars
Strey Cellars
Magnavino Cellars
I was able to try wine from each of the local wineries and staff was able to answer my questions. This is a nice way to taste a little of each and then make plans to visit your favorites from this part of the Ventura County Wine Trail.