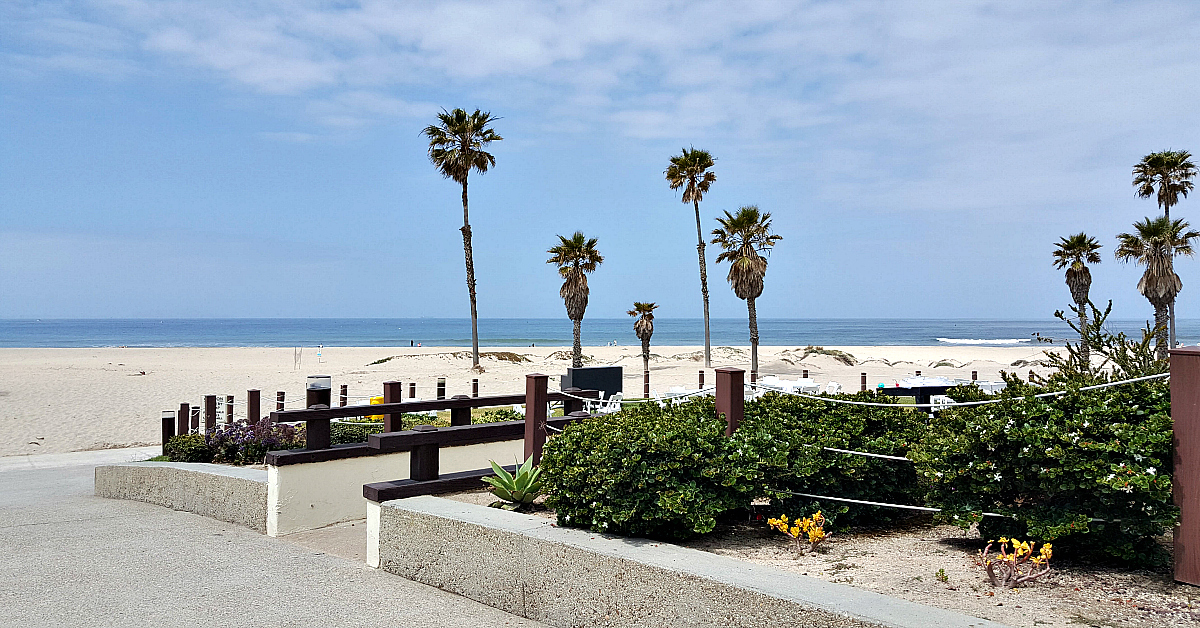 Mandalay Beach Resort
You don't have to go far to escape to a California beach vacation, since the Mandalay Beach Resort is just north of Los Angeles. The hotel is right on the beach in Oxnard, so it's a perfect spot for an easy getaway.
You can spend your time enjoying the amenities at the beachfront resort or you can use it as a stepping off point. There are restaurants, wine tasting, water sports and other outdoor activities in the area.
My suite had a gorgeous view of the ocean and a nice balcony that was perfect to soak it all in. I loved being able to walk on the paved path and the sand that was right outside. The hotel is secure and a key card is required to enter the property from the beach.
My room was comfortable and spacious, which was great for a few days and would also work well for an extended stay. There was a separate living room, desk, bar and two full bathrooms- one with a walk in shower and the other with a tub and shower.
Since this is an Embassy Suites hotel, hot breakfast is included. They offered made to order omelets and have a good variety of choices at the buffet. There is a restaurant on-site for other meals, snacks and drinks and a complimentary reception is held each evening.
Photo Gallery