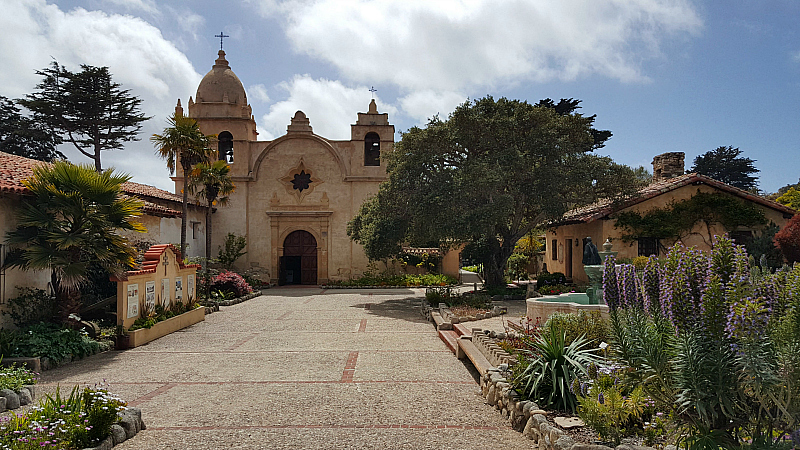 Carmel Mission
When I was a fourth grader, I studied the California Missions, just like all public school students. Then when I had children of my own, they did the same. All of those memories came back to me on a recent visit to the Carmel Mission.
The missions are a significant part of California history, but my adult understanding is very different than what I understood from 4th grade curriculum. Native Americans were subjugated, mistreated and killed by the Europeans who established the network of missions throughout the Western United States and, also, in what is now Mexico.
The Carmel Mission is still an active Catholic Church, but it also has a museum and gift store that the public can visit. Some of the buildings, artwork and artifacts date back to the founding of the Mission in the 1700's.
This is also the final resting place of Saint Junipero Serra, who had significant influence over all of the California Missions. There was a great deal of public outcry, when the Pope canonized Father Serra last year. Instead of making amends for past sins, the church further elevated the man who oversaw the atrocities inflicted upon the native population.
You won't find evidence of that controversy, when you visit. However, it is important to take an honest look at the past and to learn from our history. It is interesting and helpful to visit historical sites like this.
Carmel Mission Photo Gallery