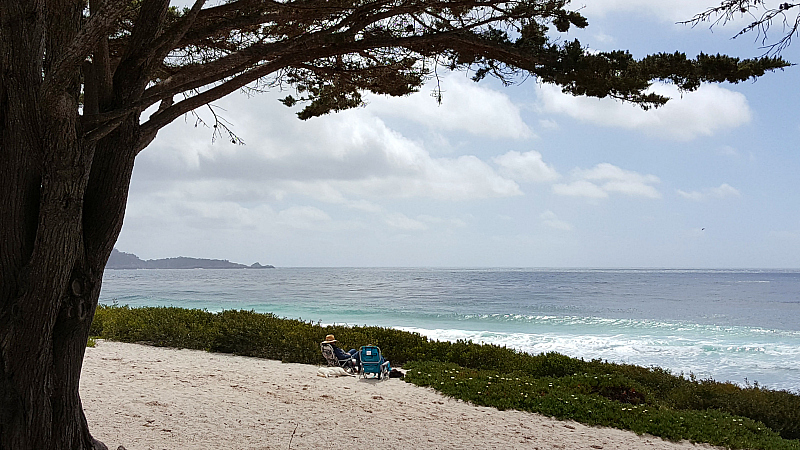 Carmel Beach Picnic
When I was growing up, my family often went to the beach for picnic lunches. My mom would load up the picnic basket and off we would go. Today, eating a meal at the beach still makes me happy inside and my recent Carmel beach picnic did just that.
Carmel by The Sea is a beautiful California beach town that is ideal for a quick getaway or extended vacation. Each time I visit the small town, I slip right into vacation mode and leave daily stresses behind. Heading down to the beach is always on my to do list.
Ocean Avenue runs from Highway One straight down to the water. The beach is a few blocks from the shops, restaurants and hotels in the main downtown area, so it is a walkable distance. However, the steep hill back to town may convince you that driving your picnic supplies and beach chairs back to your hotel is a good idea.
There is lot of free parking throughout the town, so you don't need to bother with meter money. There is a parking lot where Ocean Avenue meets the ocean and additional marked spaces along nearby streets.
Carmel by The Sea is a dog friendly town, so you'll see them wherever you go. They are even allowed off the leash at the beach, as long as they are well-behaved and under voice control. Each time I've been here, there have been happy dogs enjoying their freedom.
Photo Gallery Slide Show