Pio Pico RV Resort and Campground
Jamul, California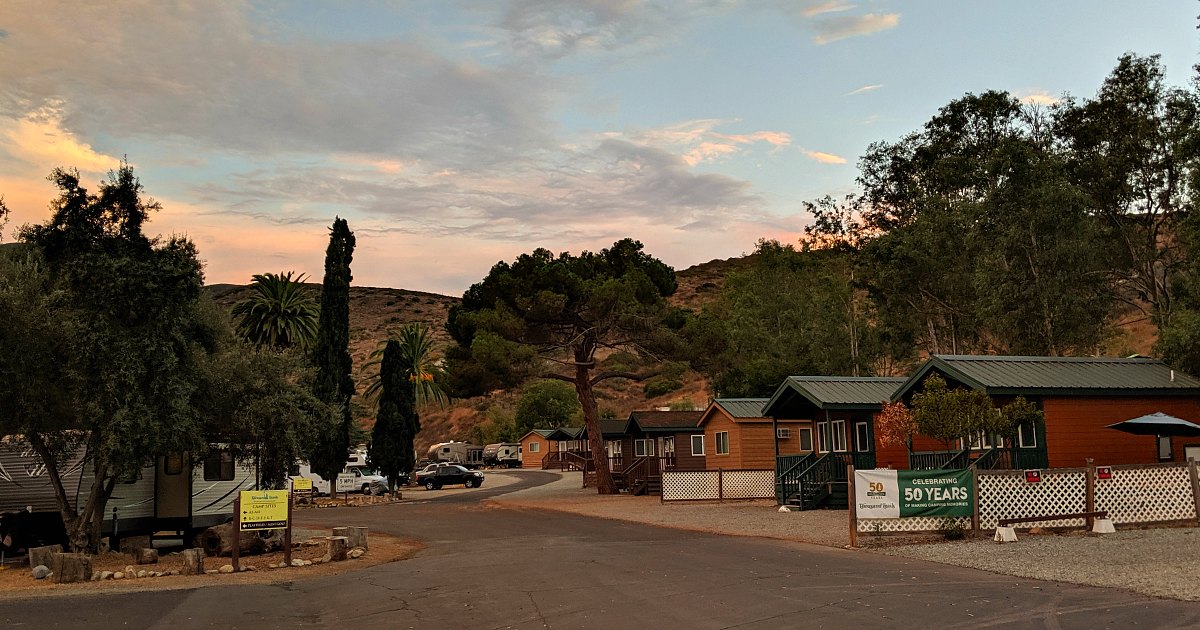 When you want a vacation experience that feels like home, head to Thousand Trails Pio Pico Resort east of San Diego in Jamul.
Thousand Trails has RV resorts throughout the United States, but you do not need an RV to stay there.
You can stay in a Petite Retreats rental cabin, while enjoying all the amenities the resort has to offer.
This is the perfect way for me to travel.
I enjoy the resort experience but would rather stay in a cabin and drive my car instead of a big RV.
So far I have been to three other California Thousand Trail properties including
The properties are all part of the Thousand Trails network of resorts, so there are some similarities.
However, each resort has its own unique characteristics that make it special.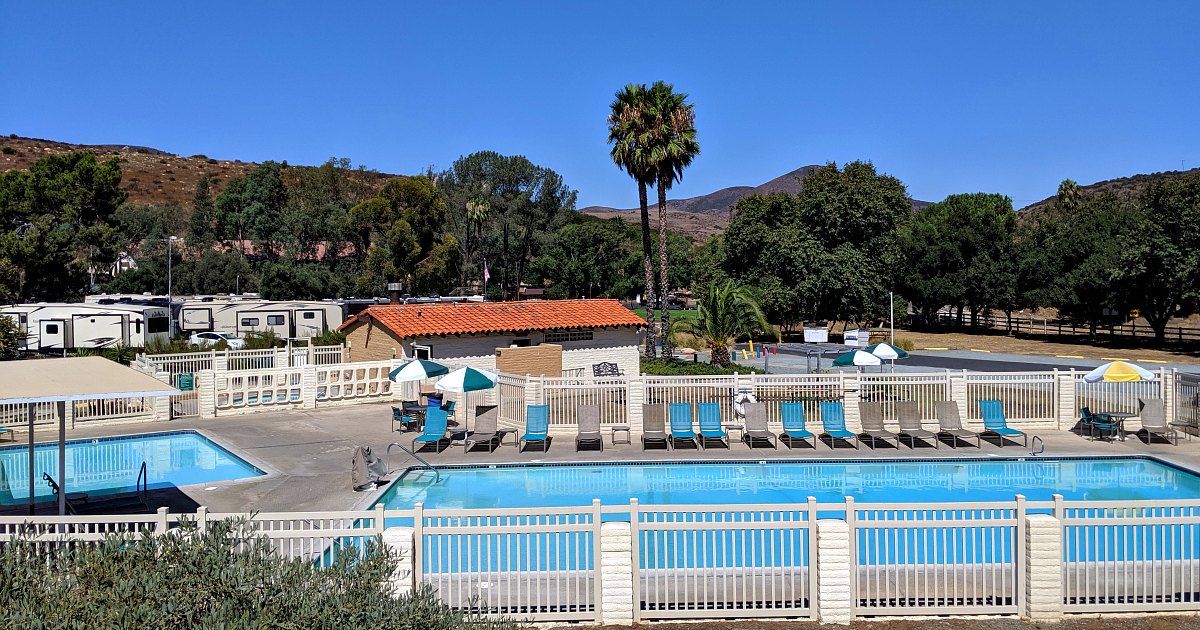 Petite Retreats
There are a variety of cabins available at Pio Pico, depending upon your needs.
We had one of the larger Getaway Club Cabins that was great for our needs.
These cabins have a bedroom with a queen size bed, loft with two twin beds and two pull out beds in the living room.
The kitchen stove and oven were perfect for cooking family meals indoors and we also used the outdoor grill.
Our cabin was stocked with basic kitchen supplies, so all we needed to bring was our groceries to fill the full size refrigerator.
We picked up fresh fruit at veggies at the Steele Canyon Produce farm stand just before we checked in at Pio Pico.
Bed linens and towels were provided, but we brought our own beach towels for the pool.
There was plenty of space for 2 adults and 2 kids, so it was nice to get settled in at our home away from home.
There was a lot of closet and drawer space in the bedroom and a pantry area for the kitchen, so we were able to keep things tidy and out of the way.
This is a small space, but it didn't feel cramped.
The high ceiling and wall of windows in the living room opened it up, so it felt bigger than it was.
The deck extended the living space even more, which was great for meals and my morning coffee.
In fact, it was so nice that part I almost could have spent the entire time in the cabin and on our private deck.
But I am glad that I got out of the cabin to enjoy the resort and go on some local excursions.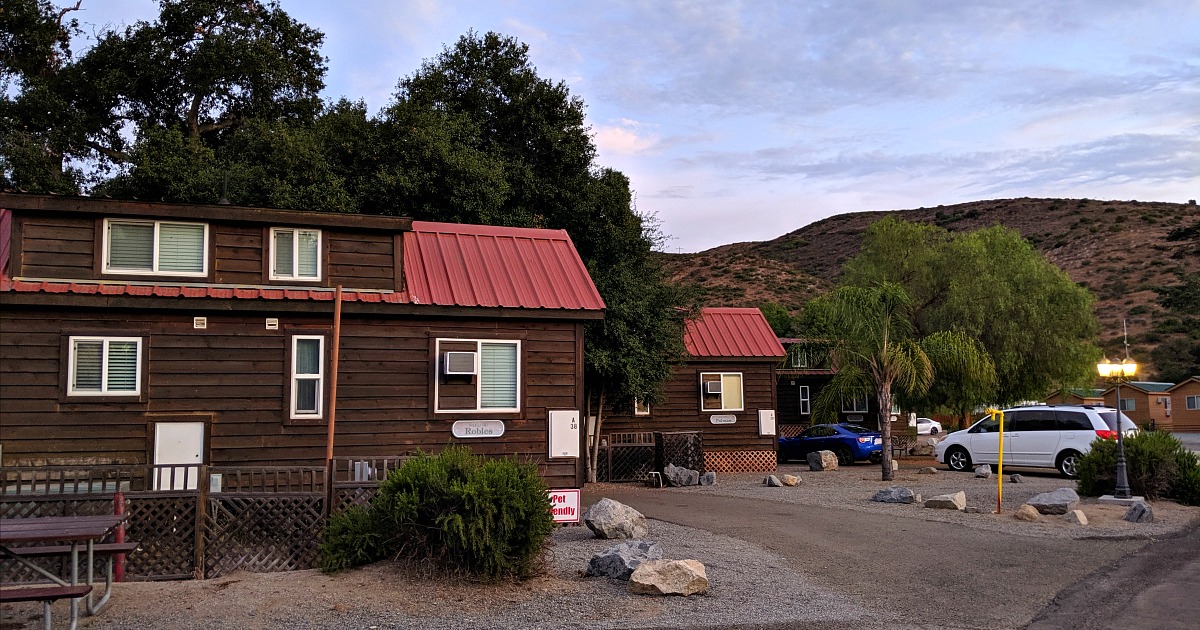 Resort Amenities
I love to swim and was especially happy with the pools at Pio Pico, so I swam every day and evening.
Each of the two pool areas has a large deep lap pool, a smaller shallow pool, and a spa. The water was warm enough for me to go straight in, even when I swam at night.
Cabanas are available first come, first serve. I found at least one open each time I was there, but you may want to arrive early to grab one on a busier Summer or holiday weekend.
Outdoor activities include a playground with play structure, ball field, miniature golf, basketball, shuffleboard and a dog run. There are plenty of safe places to walk and ride bikes.
The youth center has plenty of options to keep kids and teens happy. They can choose from pool, foosball, board games, books and crafts, and they just may make some new friends.
The main activity center is large and set up for all ages. You'll find library and puzzle areas and you can check out board games and other equipment.
We had a delicious final breakfast at the Coyote Canyon Cafe, which is open limited hours.
Grocery staples, snacks, movie rentals, souvenirs and more are available at the well-stocked market that is on site.
Resort Activities
There are special themed events scheduled at designated times throughout the year, but there is plenty of activity the rest of the time.
We received a detailed activity schedule, when we arrived.
It didn't matter that there was no special event that week, since there were plenty of regular activities to choose from.
You can join in as much as you'd like. For us this meant group games in the activity center and a family craft at the youth center.
We met friendly people every time we stepped out of our cabin.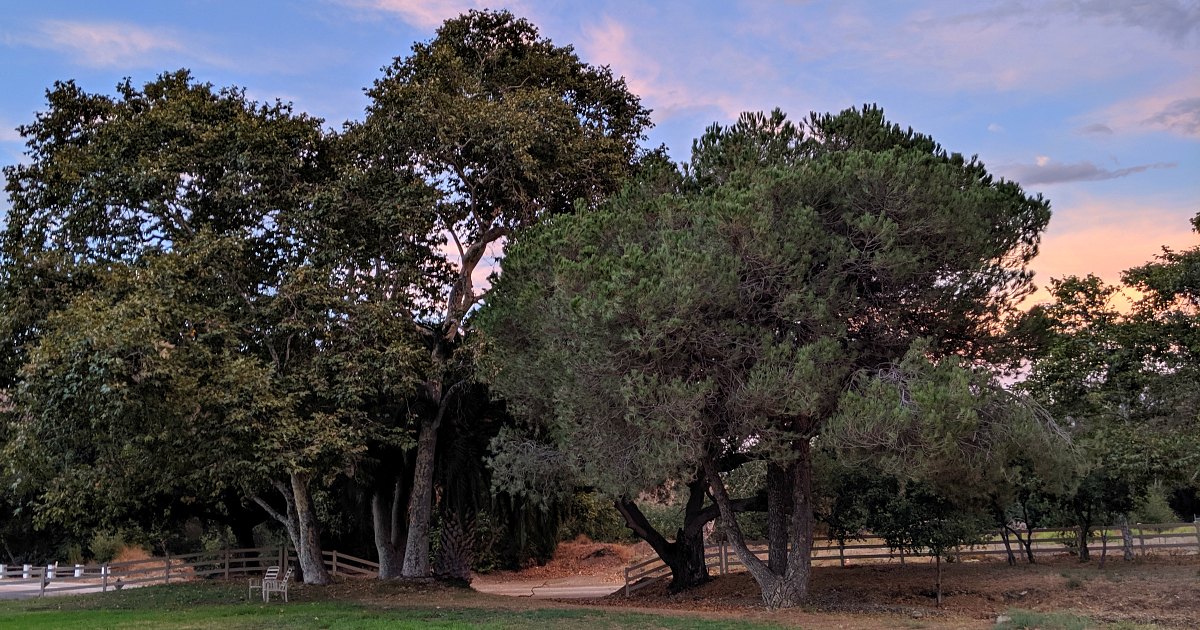 Nearby Activities
If you want to stay at the resort for your entire vacation, you can.
However, we like to explore. When you look at a map of the area, it may appear to be 'in the middle of nowhere.'
We found plenty of fun activities nearby that added to our experience.
Mexico is just about a half hour away, so we drove to Tecate, California and walked across the border into Tecate, Mexico. We ate, shopped and soaked up some culture. (Read more about my experience walking across the border HERE.)
Another day, we drove to Campo for an old time train ride at the Pacific Southwest Railway Museum and stopped in at the Gaskill Brothers Stone Store Museum.
Then, we ate at the Oak Shores Malt Shop near Lake Morena.
If you like to fish, Otay Lake is just up the road from the resort. If you'd like a beach day, just head west to San Diego.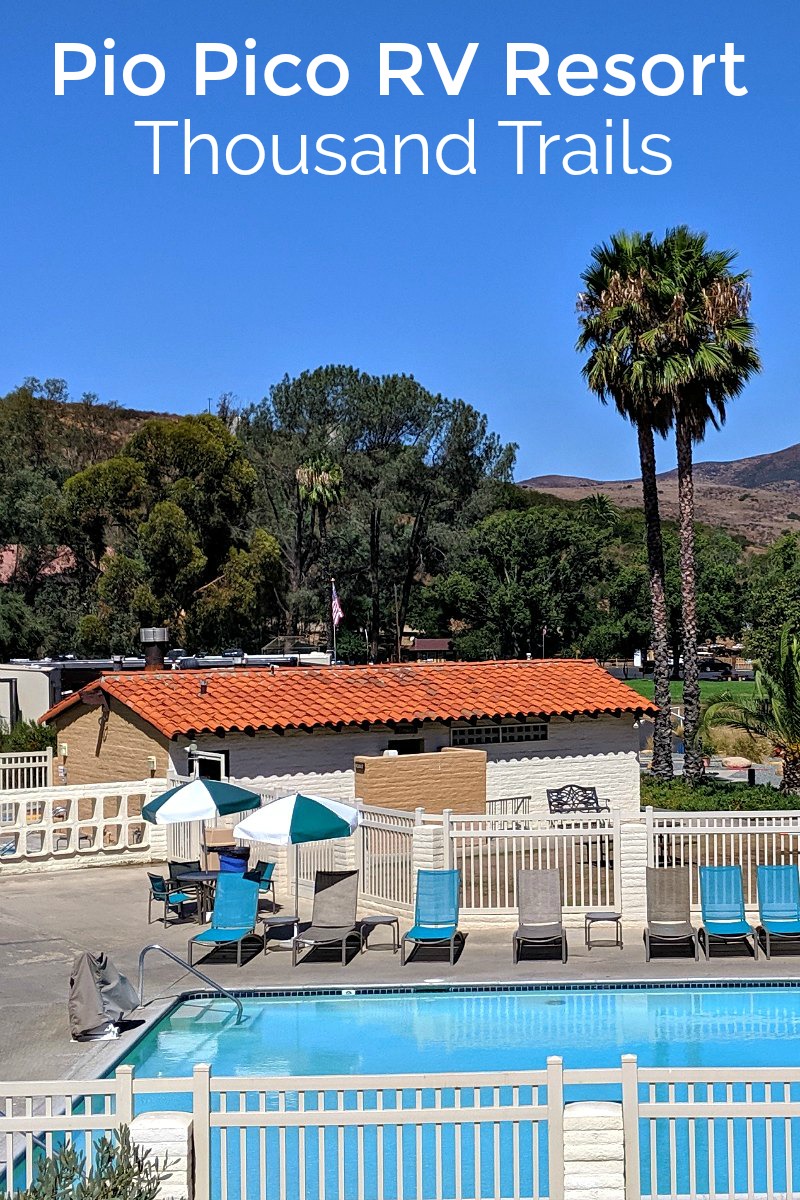 WiFi and Cell Service
Thousand Trails resorts are often in remote locations where service is not what I'm accustomed to at home, so I typically plan to unplug and unwind.
Pio Pico surprised me with much better service than I expected. The free wifi at the activity center was strong, so I was able to do everything I wanted to online.
I had a clear Sprint cell signal at the pool a few other locations around the property. My friend with AT&T was able to connect in more locations.
This worked out well for us. I definitely used my time at the resort to enjoy not being attached to my phone and work. But it was nice to be able to easily connect, when I chose to do so.
Overview
We had a great time on our Pio Pico vacation.
The property was clean, modern and well-maintained.
Staff was friendly, helpful and available and the other guests were great, too. I enjoyed chatting with friendly folks each time I left the cabin.
We felt completely safe, even when we were outside after dark. The kids' bikes were not stolen, despite leaving them unlocked outside all week.
The area is absolutely beautiful, so it was the perfect setting to get away and take a break from regular responsibilities.
My stay at Pio Pico was fantastic as expected, so I'm looking forward to visiting another Thousand Trails Resort soon.
Video Tour
Pio Pico Resort
14615 Otay Lakes Rd
Jamul, CA 91935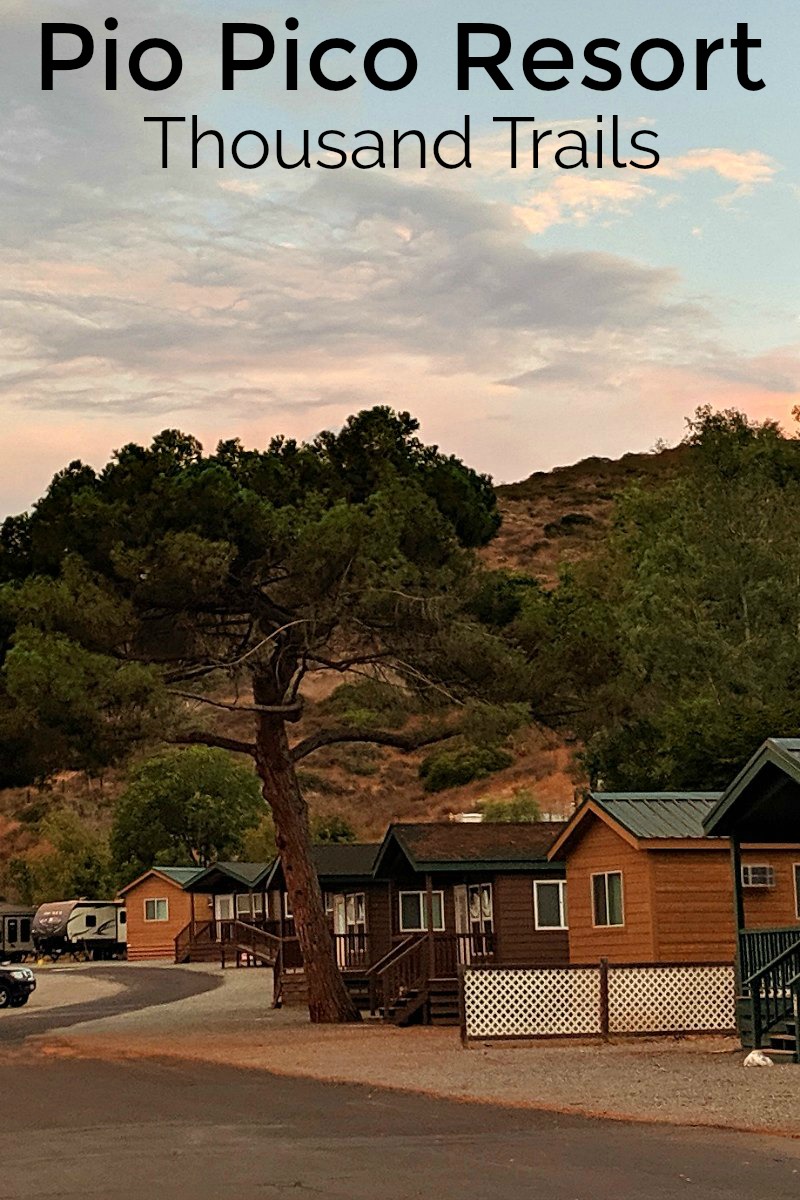 Check out my other travel articles, so you can get more inspiration.