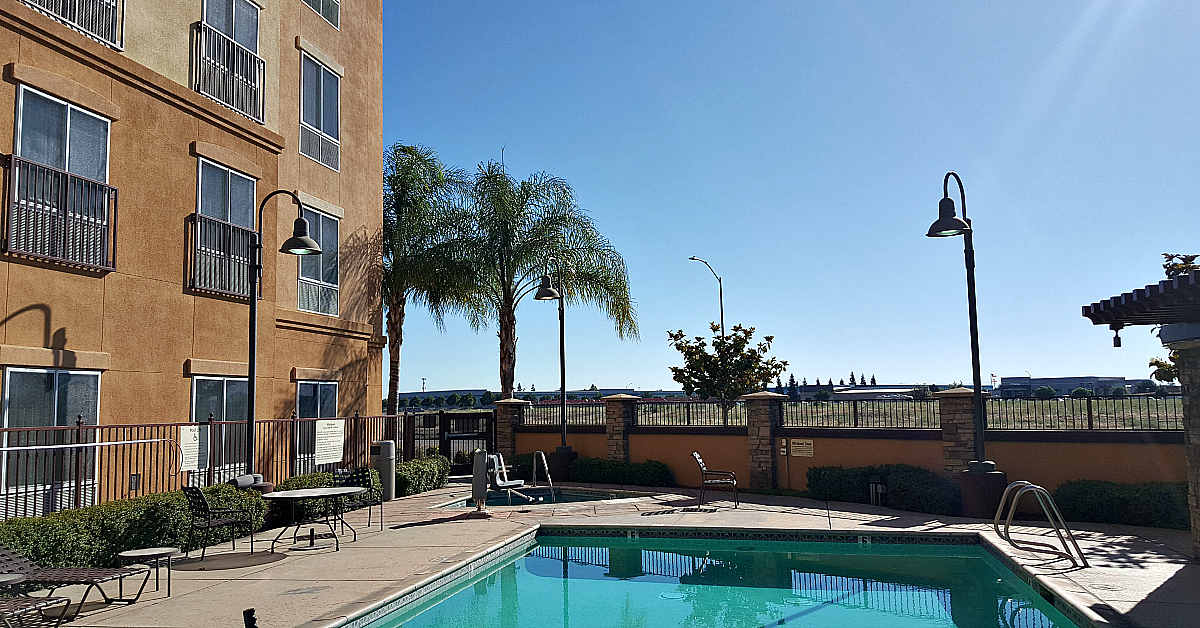 The Hampton Inn Lodi is a great choice, since it's a perfect stepping off point for all of your Lodi Wine Country adventures.
It's close to the freeway and a short drive to downtown Lodi and the many wineries and vineyards that call this area home. Also, it's a Hilton, so you know the quality and service will be good.
I arrived in the middle of a heatwave and was happy to see the sparkling pool and feel a cool burst of air as soon as I walked inside. Cool beverages and fresh fruit are available in the lobby and extra perks are available upon check-in for Hilton Honors members.
Staff was friendly and my room was ready right on time. As expected, my room was clean and furnished with the comforts of home. It was easy to settle in and get comfortable.
My room had a refrigerator, which came in handy with the hot weather. Not all rooms have a refrigerator, so I'd recommend requesting one ahead of time.
Photo Gallery