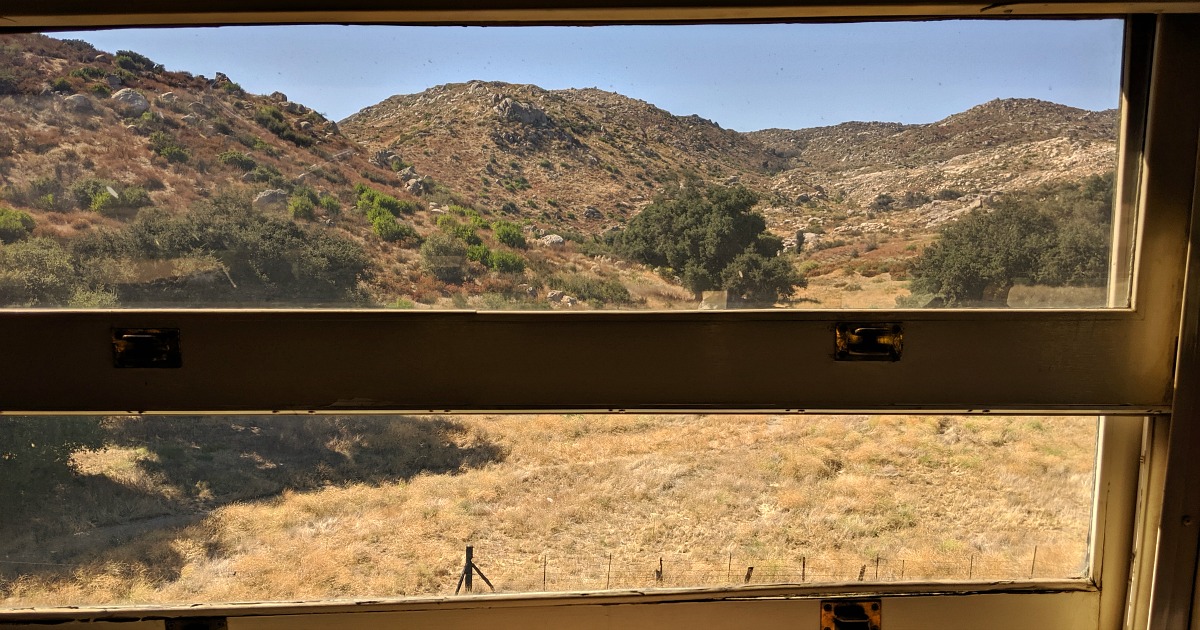 Train Ride in Southeastern San Diego County
Enjoy a Campo train ride, when you want an experience that is both fun and educational.
The Pacific Southwest Railway Museum has historical displays, educational programming and offers train rides.
This is a wonderful way to immerse yourself in history, so that the past seems to come to life.
When you drive to Campo, it isn't hard to imagine what the area looked like a hundred years ago.
This area's population hasn't exploded here like it has closer to downtown San Diego.
The rugged desert mountains are still quite desolate, and they are a beautiful contrast to the blue sky.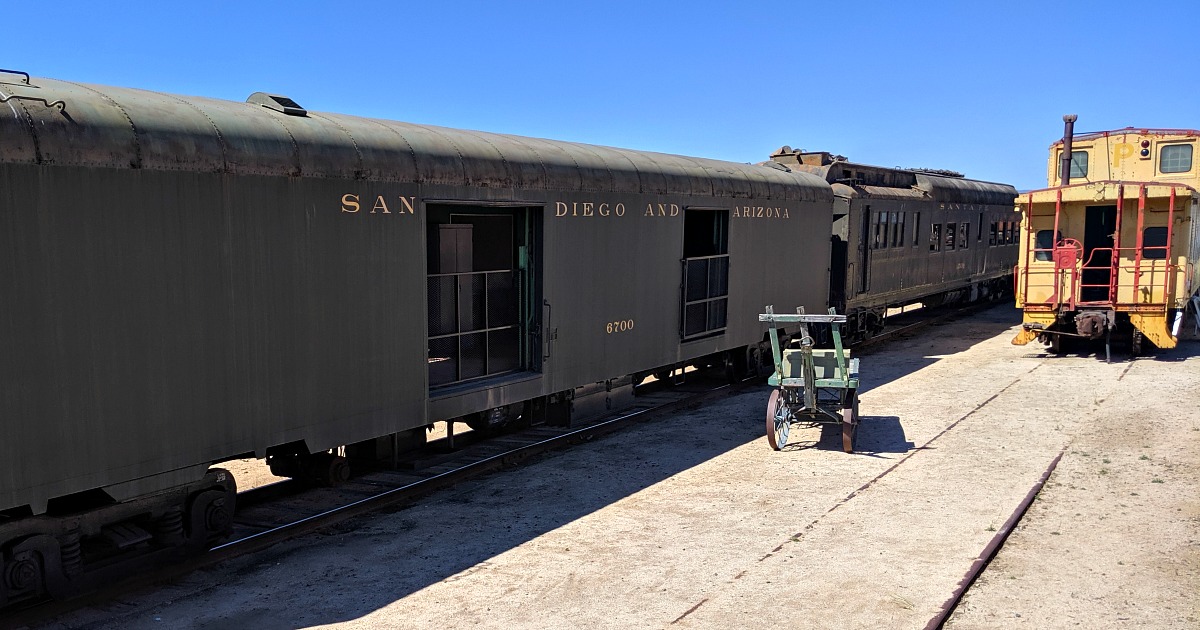 You'll find plenty to do at the Railway Station.
There is a museum, park with playground and picnic tables and, of course, plenty of real trains.
They offer educational programming and have special events, so you'll want to check the schedule to plan your day.
There are special train tours for Halloween, Christmas and Easter that are perfect for kids and families.
We were able to pick up tickets for our train ride in the gift shop just before it was scheduled to leave the station.
If you are with a group or hope to do a holiday train ride, it is good to get your tickets in advance.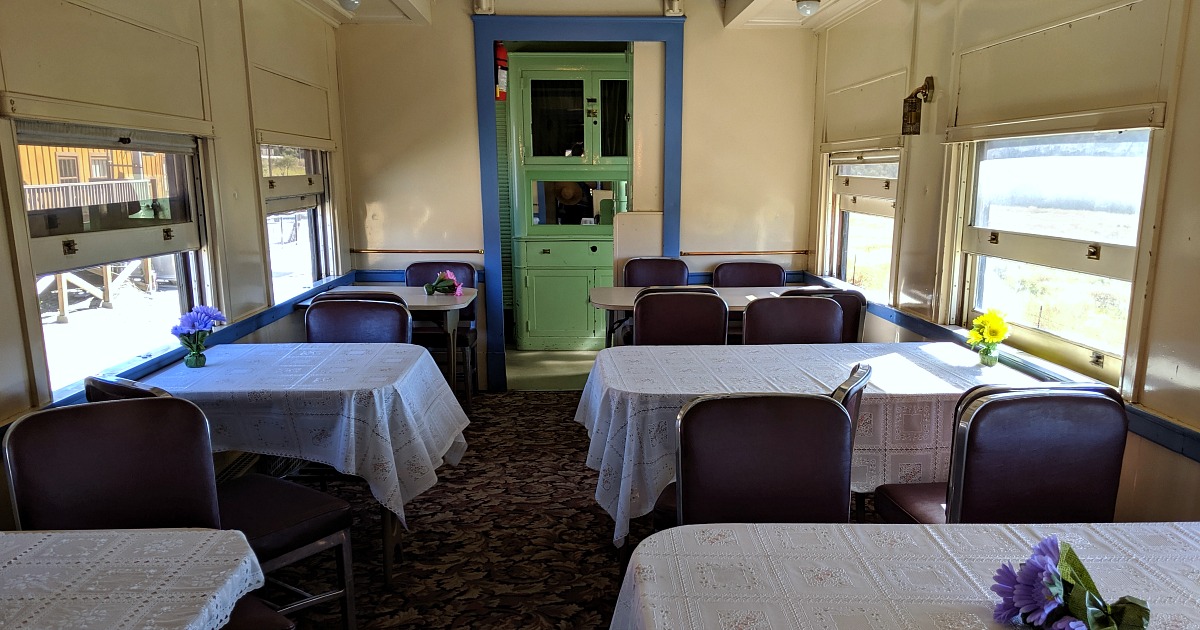 We enjoyed looking at the various train related artifacts in the museum before it was time to board the train.
Train loving volunteers were on hand and were able to answer all sorts of general questions about trains and specific questions about this area.
The train ride is great for all ages, so it's perfect for multi-generational groups.
Little kids, big kids, parents and grandparents can all enjoy the ride.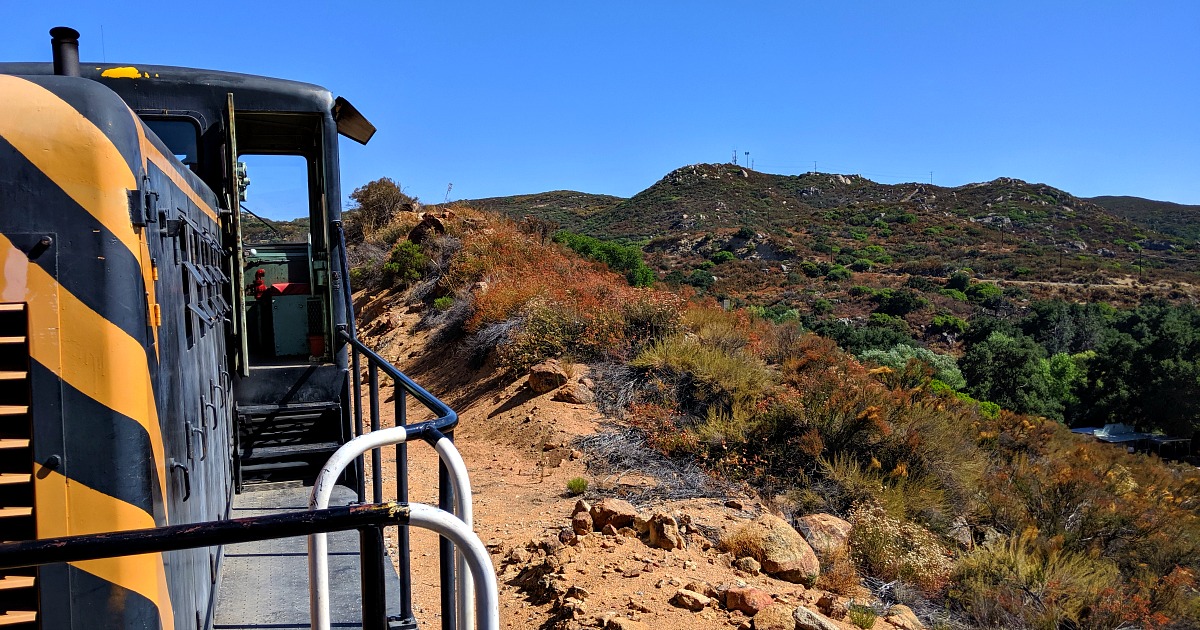 I loved taking a ride through the mountains on a warm September day, but I also think it would be fun to come back for a holiday trip.
Check out the video below to see more of the Campo train ride and Pacific Southwest Railway Museum.
Pacific Southwest Railway Museum
750 Depot Street
Campo, CA 91906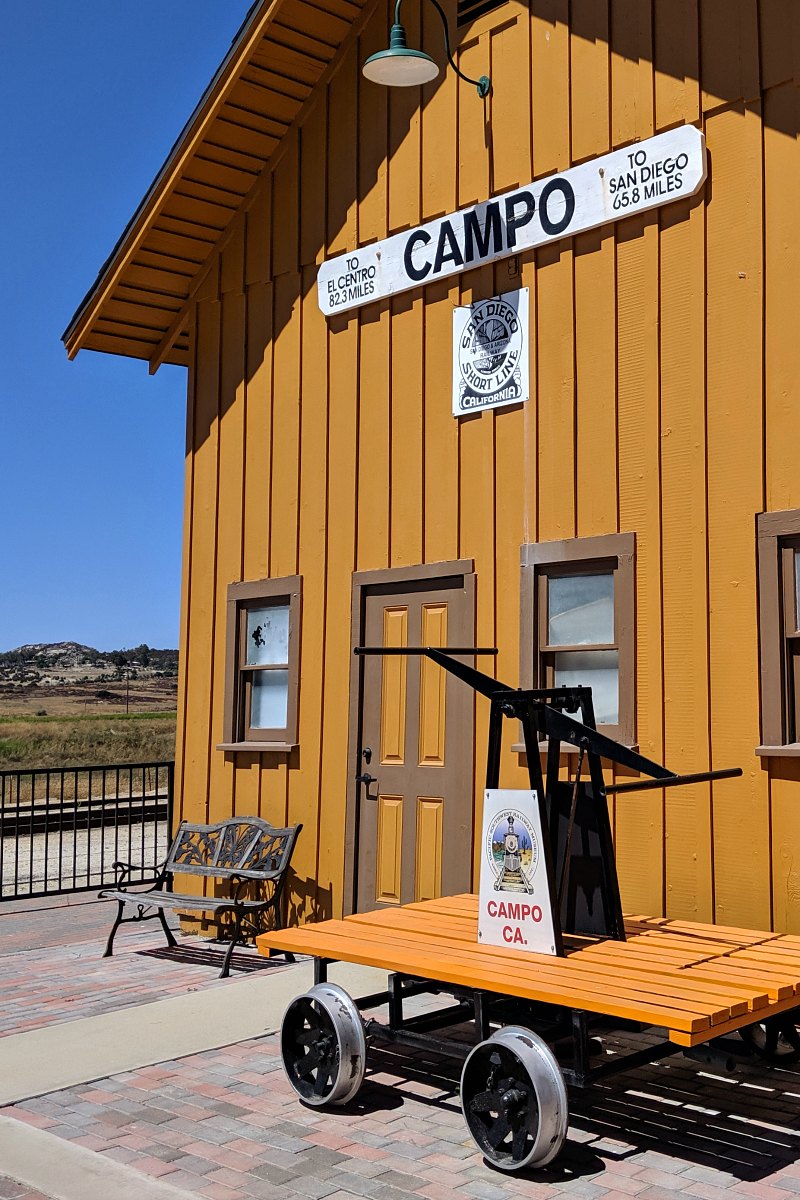 Check out my other travel articles, so you can get more travel inspiration.
When I visited Campo, I was staying in a cabin at the Pio Pico RV Resort in Jamul.
They have several options for cabins, along with RV spaces. I had a great time at the resort and enjoyed the easy day trip to the Railway Museum.