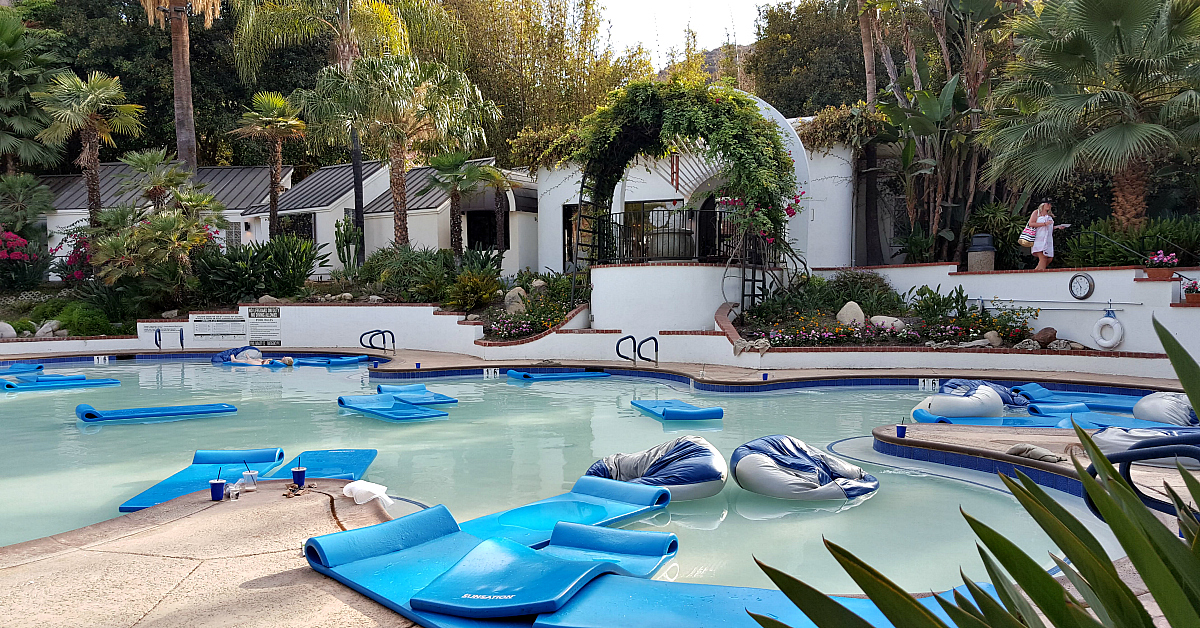 Glen Ivy Hot Springs
Do you ever feel like you NEED a spa day? I have been wanting to go to Glen Ivy Hot Springs for years and finally did. It was amazing and now I'm thinking about signing up for their annual membership.
Glen Ivy is much more than just a place to get a spa treatment. Yes, they have a full array of spa treatments available, but you'll want to stay all day to take advantage of the whole experience.
My niece and I arrived just before the resort opened in the morning, so that we could take full advantage of our day. It was just about a half hour drive for me from Orange County, but it immediately felt as if we had entered another world.
My plan before arriving was to find a lounge chair, cover my eyes and simply relax all day long unplugged from the internet and outside world. However, once I saw how much there is to do, I found myself rushing around.
I wanted to do it all and didn't want to miss a thing. Yes, I personally tried each and every pool, soak and sauna along with a skin treatment at The Grotto and two visits to Club Mud. Additionally, we took an aqua fit class, at lunch at the Ivy Kitchen, ate frozen yogurt in the Secret Garden and walked the labyrinth.
This was a busy day of relaxing and pampering. Our skin glowed and our bodies and souls felt refreshed and rejuvenated!
Photo Gallery