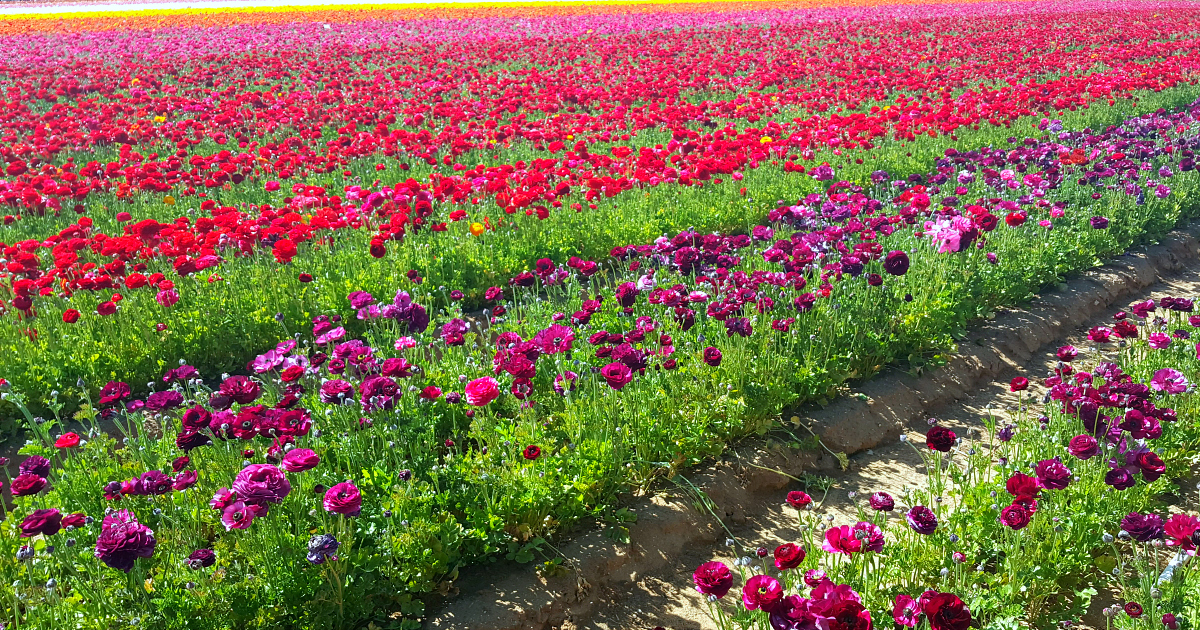 Carlsbad Flower Fields
I've driven through the area many times over the years, but this was my first time to stop at the Carlsbad Flower Fields. It was fantastic, so I'm confident that this will not be my only visit to the North San Diego attraction.
You can see hillsides covered with colorful ranunculus blooms, when you are on the freeway. However, looking at them from a distance doesn't compare to an up close experience.
This beautiful spot on the California coast has ideal growing conditions, so flowers made a good showing when first cultivated here about a hundred years ago. They thrive with the mild climate, sunshine and ocean breezes, so they have been a favorite crop all these years.
Ranunculus are pretty individually, but are even more spectacular when you are surrounded by them. The blossoms are a bit similar to roses, since there are layers of petals that form each flower. At the Flower Fields, rows are arranged by color for a stunning display.
Photo Gallery