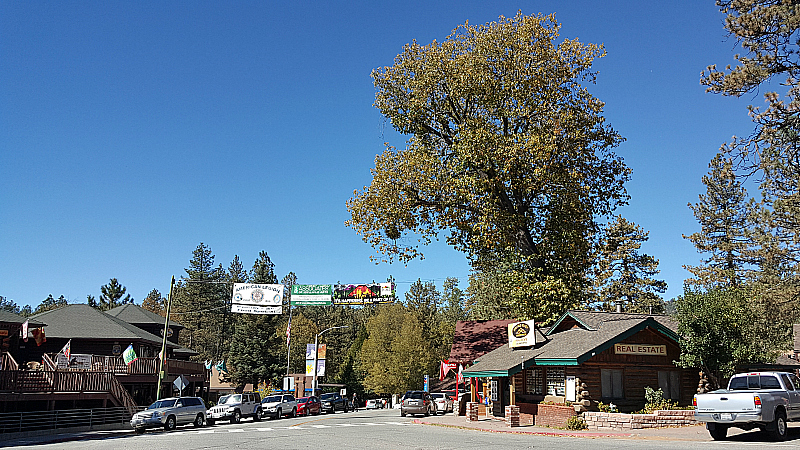 I've been meaning to visit Idyllwild for years and finally did it! This is a charming small town in the San Jacinto Mountains in Southern California – between Palm Springs and Hemet. It's an easy drive from Orange County, but feels like another world. They actually get to experience all four seasons in Idyllwild.
This was a day visit for me, but there are motels, cabins and camping in the area. An afternoon visit was nice, but an extended stay to relax and enjoy the beautiful outdoors would be great.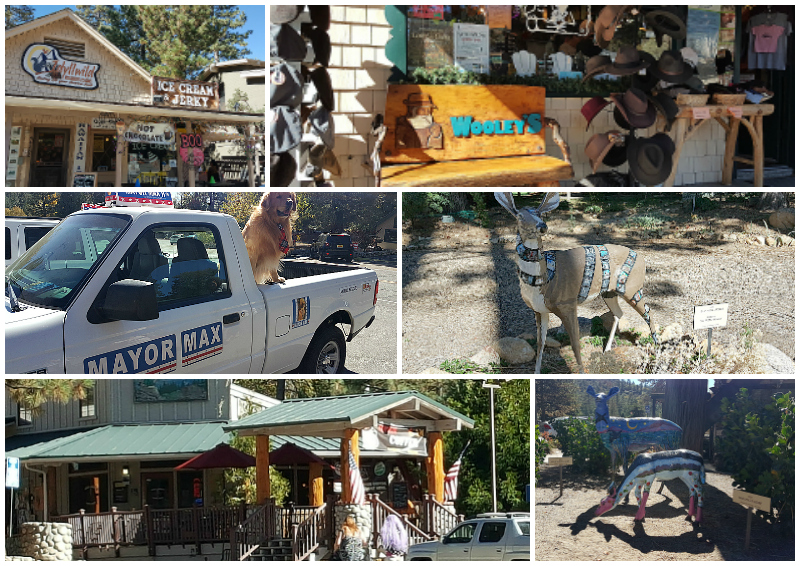 This is an unincorporated area, so there wasn't a mayor until some locals had a clever idea for a fundraiser. Mayor Max was elected from a group of four legged candidates. Each vote required a $1 donation to a local non-profit animal rescue group. The original Max has passed away, but Max II carries out his mayoral duties with the help of 2 deputies.
This is a creative community with galleries, shops and restaurants. Around town you'll see 22 decoratively painted deer sculptures designed by local artists. I also stopped by the Idyllwild Area Historical Society Museum to see artifacts and learn more about the town.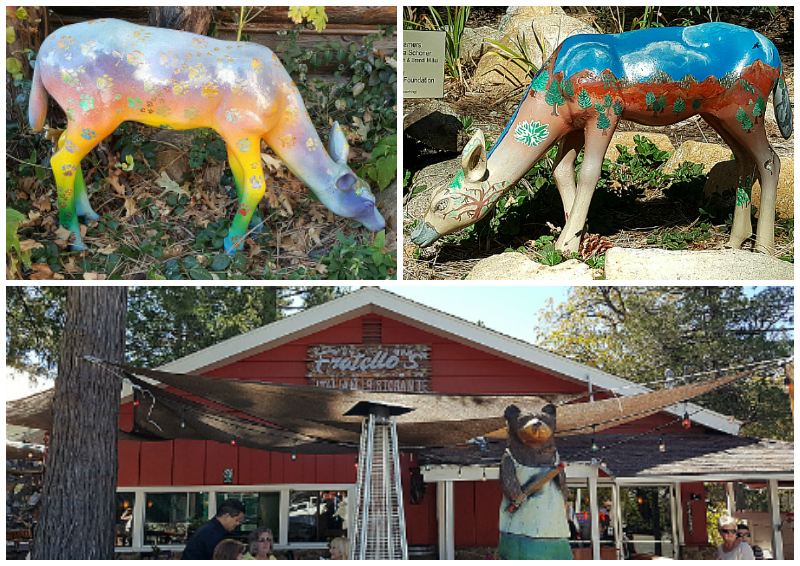 When I was in Idyllwild, I window shopped at unique stores, had a delicious lunch at the Gastrognome Restaurant and drank fair trade cold brewed coffee at Higher Grounds. The town is beautiful, residents are friendly and the air is clean!