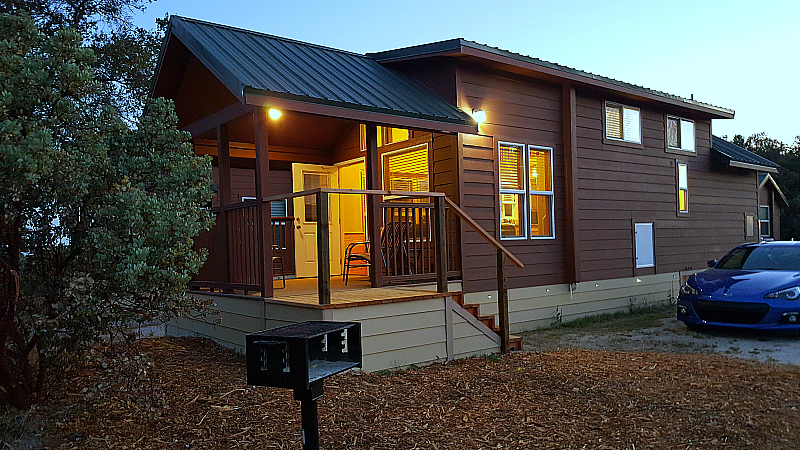 Are you an RVer? While an RV sounds fun to me, I have no desire to actually drive one. I can, however, enjoy the fun of an RV resort without an RV.
Yosemite RV Resort has accommodations for all, whether you need a whole lot of the comforts of home or just some of them. There are tent and RV sites along with yurts, cabins and cottages. It's located in beautiful Coarsegold on the Yosemite Highway. You can use it as a base for your other Yosemite activities or you can just settle in to enjoy all the resort has to offer.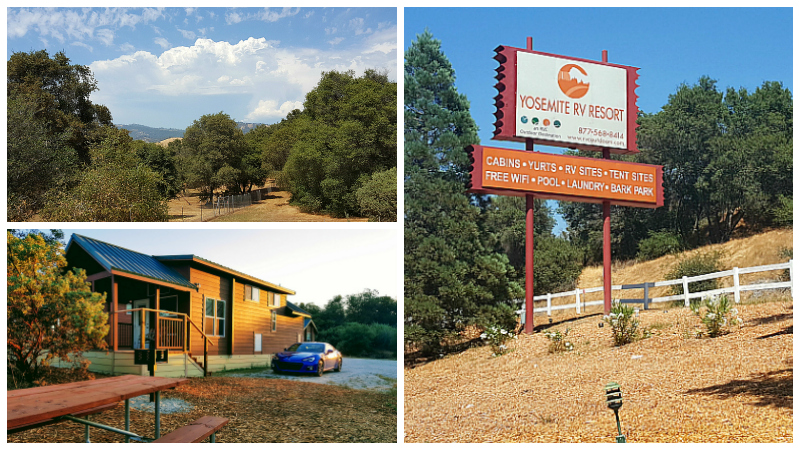 I've always wanted to stay in a yurt, and I'm sure I'll make that dream happen someday. When I saw that they had beautiful cottages with full kitchens, I knew that was what I wanted for this trip. I stayed in one of the new cottages on Fireplace Bluff.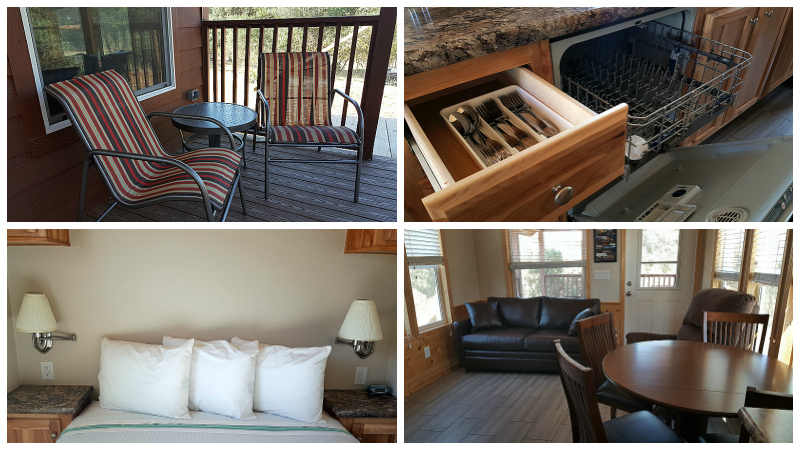 The cottage has room for up to 4 guests. Inside is a comfortable living room, bathroom with shower, master bedroom, loft with two twin beds and the kitchen that is stocked with all of the basics (refrigerator, stove, oven, microwave, dishwasher, plates, cups, pots, pans, utensils, towels etc.). Outside is a covered porch, picnic table and BBQ grill. I stopped at a grocery store on my way to the resort, so that I could cook all of my meals there. It really felt like a home away from home.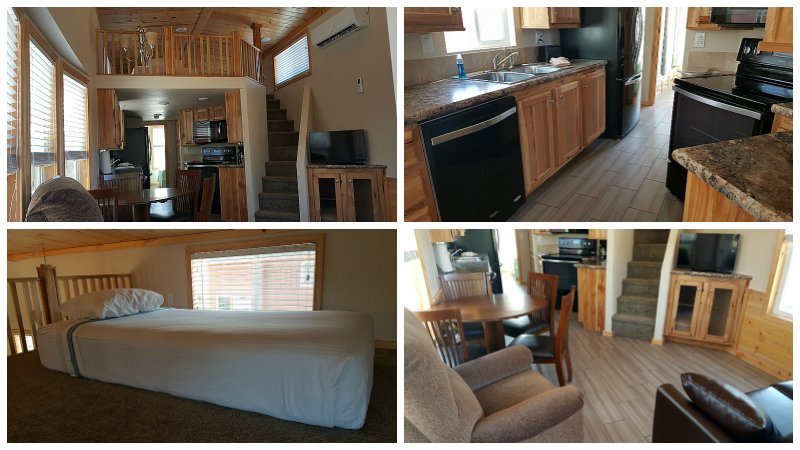 This isn't one of those RV parks that looks like a city parking lot. They've made good use of the natural beauty of the area. Roads wind through the hilly property with clusters of the different types of accommodations. In my area, there were four of the new cottages that would be ideal for a family group who wants to vacation together and rent more than one.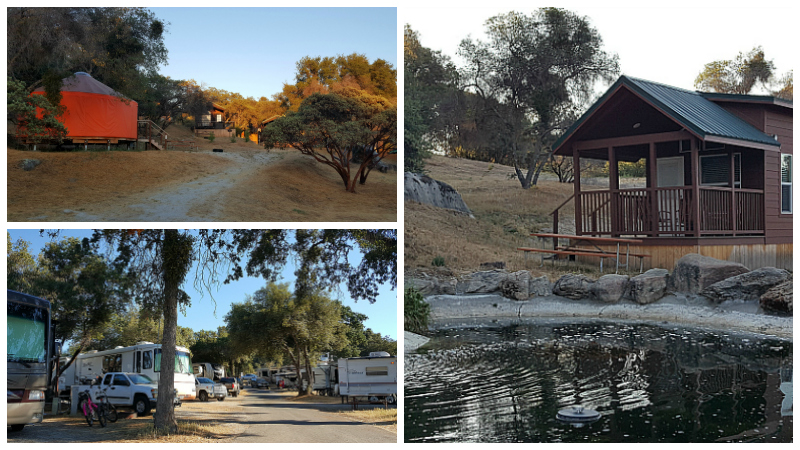 There is a large swimming pool and a nice play structure for kids. The onsite store is stocked with souvenirs, snacks and basic supplies. The deck near the pool is a great place to watch the sunset. Shower and laundry facilities are available.
Wifi is complimentary. Sometimes it was really speedy. Other times it was not. There were TVs in the master bedroom and living room of my cottage.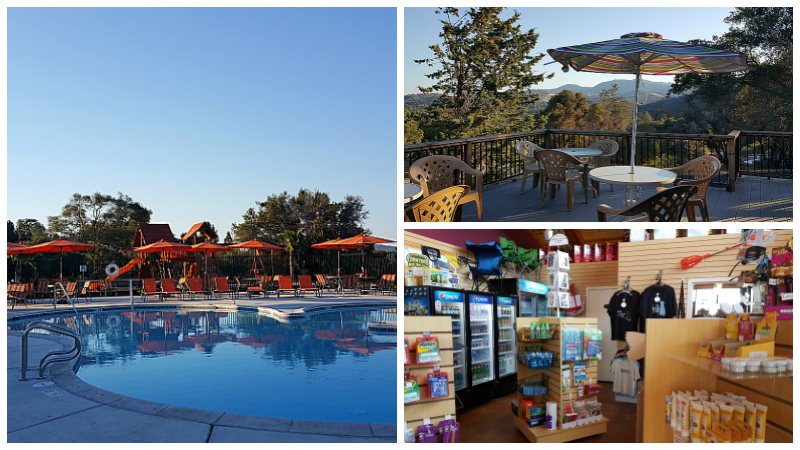 I went for walks around the resort each morning and evening. The roads and trails are clearly marked. I felt perfectly safe and met other friendly folks every time I was out and about. People were clearly enjoying themselves, but it never seemed excessively loud.
The entire property is pet friendly. Well behaved dogs on leashes are welcome and there is a large, fenced dog park where dogs can run free.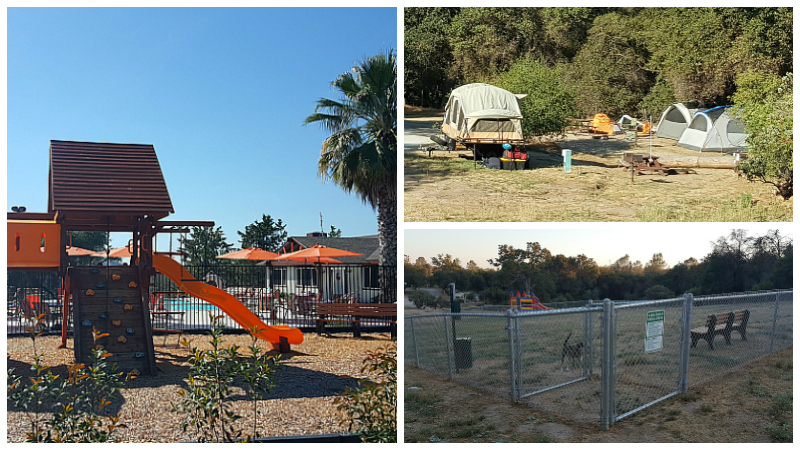 I had a great time at Yosemite RV Resort. Whether you prefer to rough it in a tent, stay in a luxurious cottage or something in between, they've got you covered. It's great for individual family travel and for family reunions or other group travel adventures.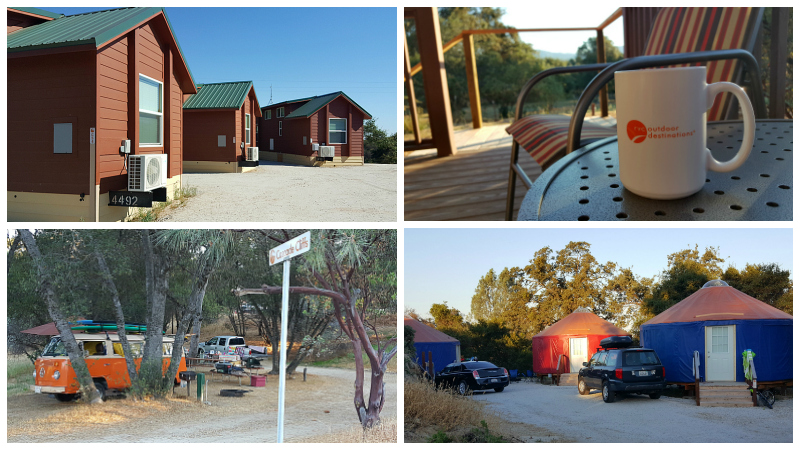 Yosemite RV Resort
An RVC Outdoor Destination
34094 CA-41
Coarsegold, CA 93614