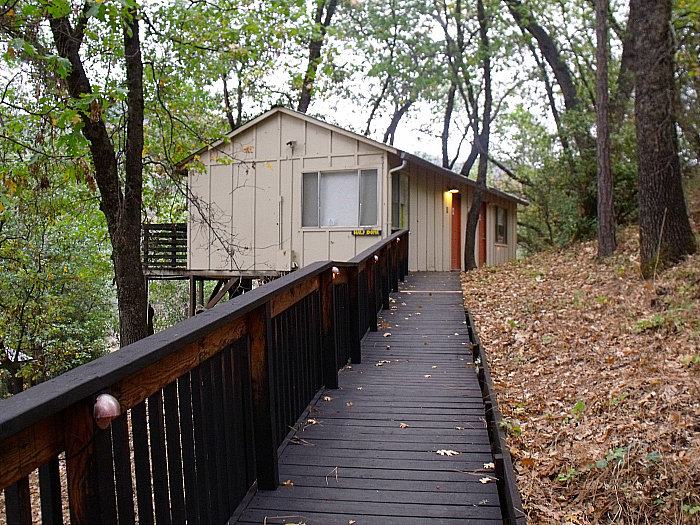 Looking for a mountain getaway?
Yosemite Bug was just what my family needed. This resort is in Midland, California on the road to Yosemite. It is outside the gate to the park, but the scenery and the drive there were still amazing.
The resort has a variety of options to fit any budget. There are cabins with private bathrooms, cabins with shares bathrooms, tent cabins and hostel dormitories. We chose "Half Dome" cabin A that has beds for four, a private bath and balcony. With 'rustic' in the name, I wasn't sure what to expect with the cabin. It was actually very nice! The decor was modern and the memory foam mattresses were very comfortable.
Our cabin was centrally located near the cafe and spa, where we spent lots of time. The food was great and vegetarian/vegan friendly. They also have books and games that guests can borrow. The wi-fi connection was speedy.
The property is beautiful with hiking trails and walkways for those who like to explore. You'll find many large bug sculptures as you walk around.
If you want to be alone, you can. However, this is a friendly place where it is easy to meet new people. We met travelers from around the US, Europe, Asia and the Middle East.
We enjoyed our stay at Yosemite Bug. We relaxed, hiked, saw beautiful scenery, ate good food, met nice people and came home refreshed!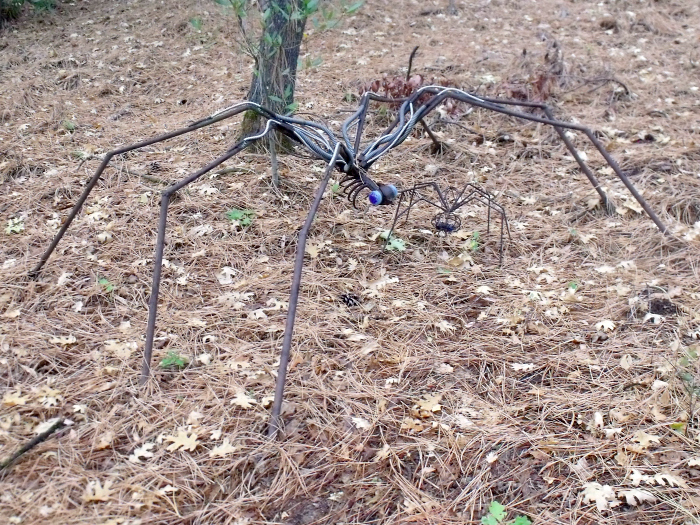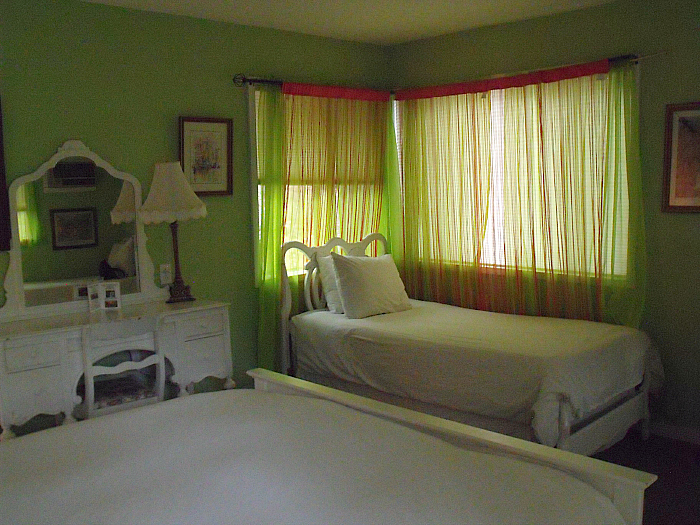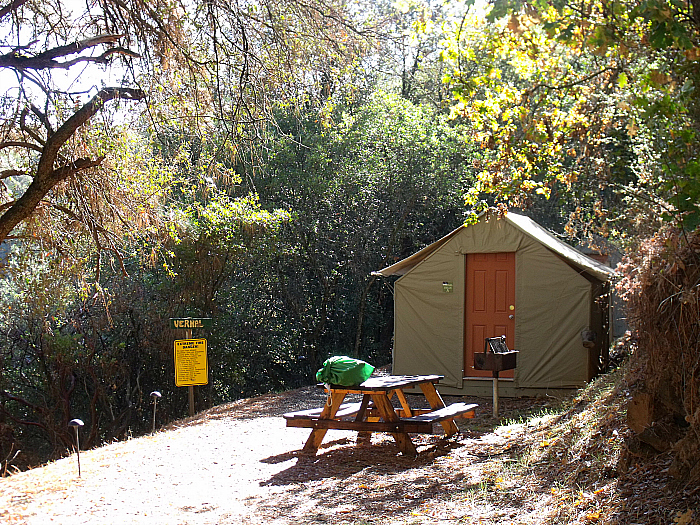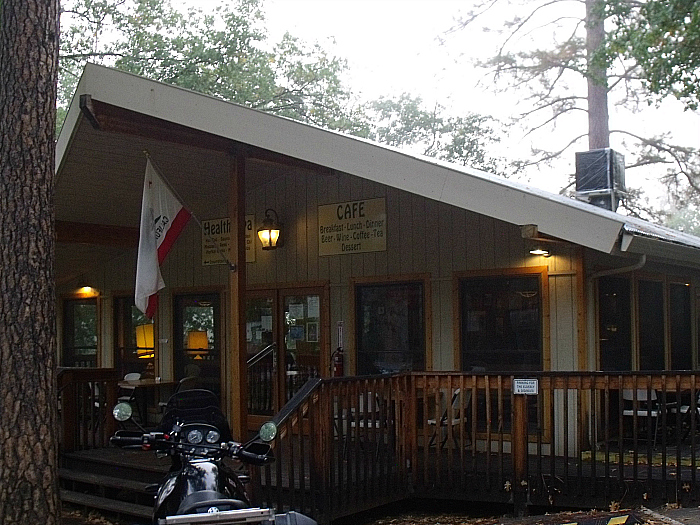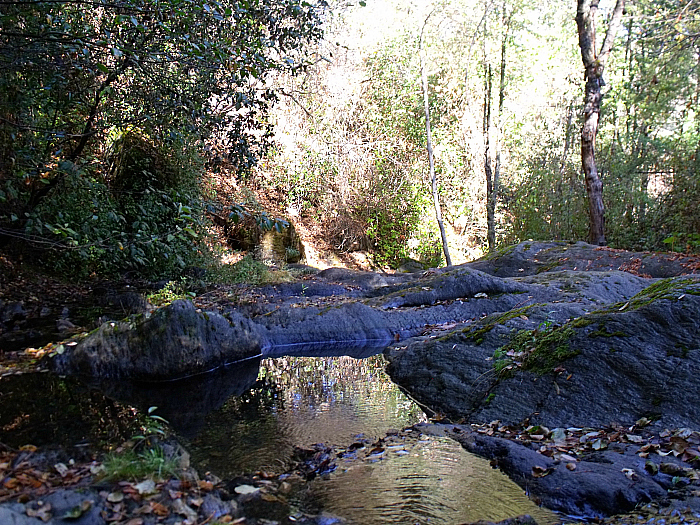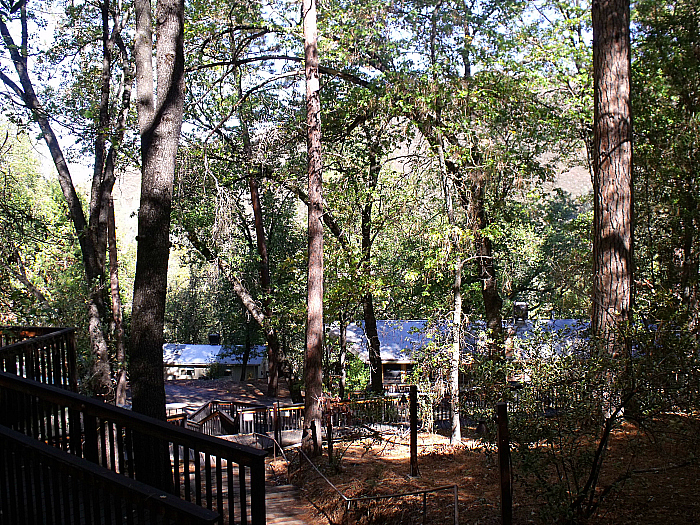 Yosemite Bug Rustic Mountain Resort
6979 Highway 140
Midpines, California 95345