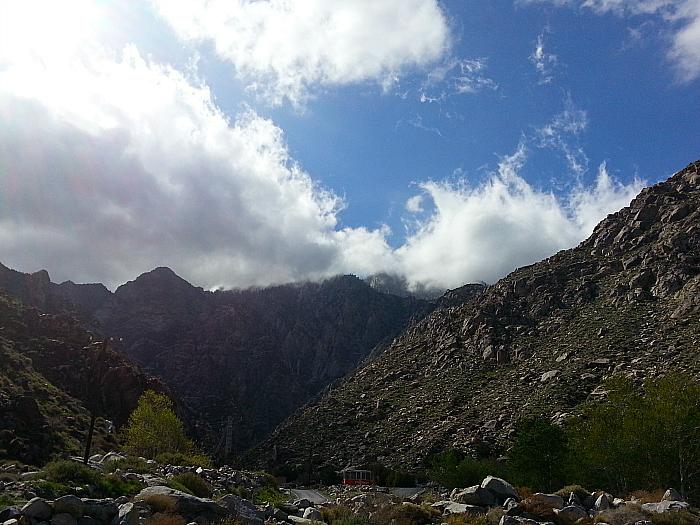 Palm Springs is a great place for a getaway vacation. While hot weather may be the first thing you think of, it isn't always warm in Palm Springs. That's especially true for Mount San Jacinto where the temperature can be dramatically different. There can be cold weather and snow on the mountain when it is flip flop weather in town below.
The Palm Springs Aerial Tramway is the way to experience the natural beauty of Mount San Jacinto and the Palm Springs area below. The tramcar rotates 360 degrees for stunning views as you climb up 2 1/2 miles from the Valley Station to the Mountain Station. Check the weather ahead of time to make sure you're dressed appropriately.
Roundtrip tickets can be purchased in advance online or in person at the station. Your ticket will be for a specific time, so you can grab a snack, shop or just enjoy the view from the station until it's time for your group to get in the queue.
The view is great wherever you are inside the tram. It rotates slowly during the 10 minute trip, so you'll be able to enjoy the view in all directions. If you're squeamish about heights, you may want to stand back away from the windows. You will feel the tram jostle as it passes the support stations. It feels a bit like an amusement park ride.
At the Mountain Station, you can eat a meal, grab a snack, shop, check out the educational displays or head outside for some outdoor fun. On this particular visit, it was cold and there was some snow visible near the trails. I've also visited on days when the snow was deep and great for sledding and snowmen.
For the tram ride down the mountain, you don't need to be there at a specific time. Just head to the waiting area and take the next available tram back to the Valley Station.
The Palm Springs Aerial Tramway is a memorable, one of a kind experience!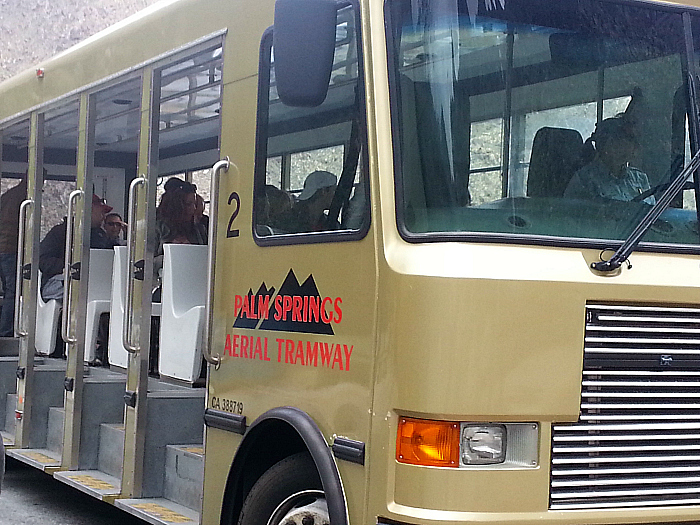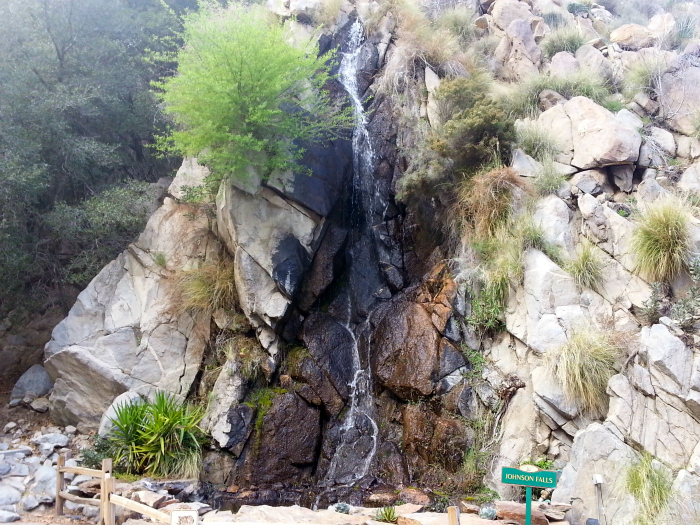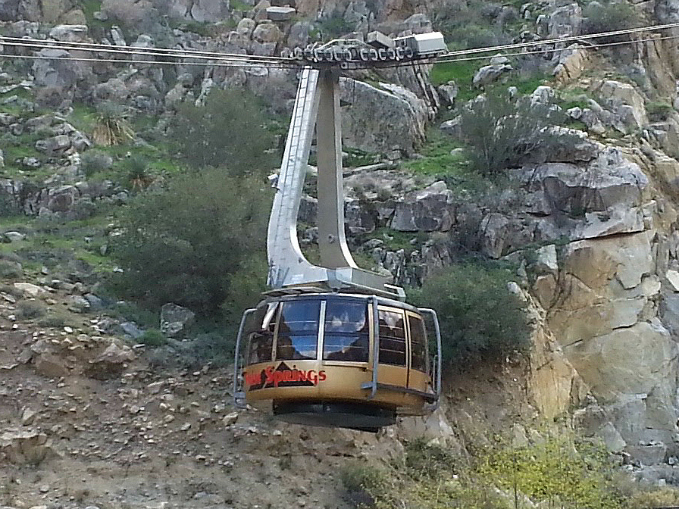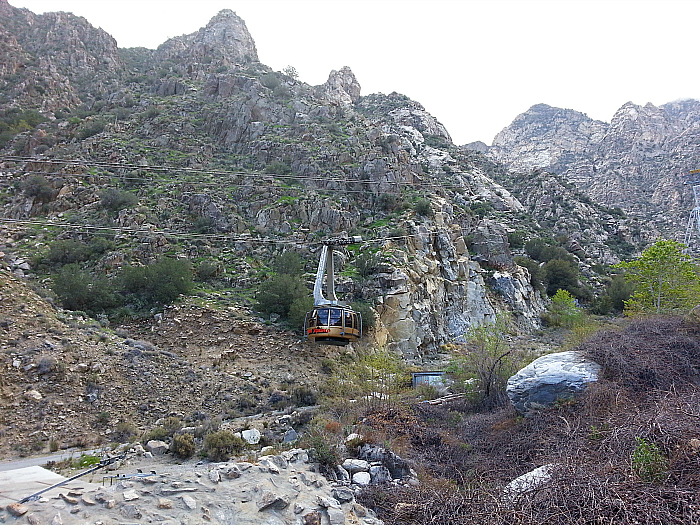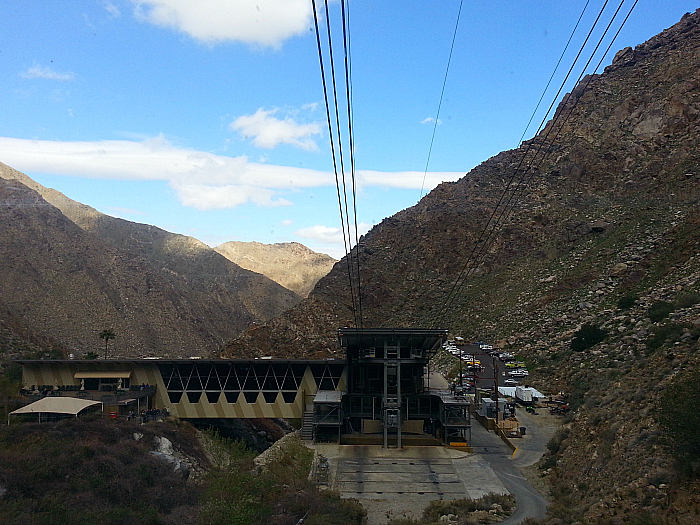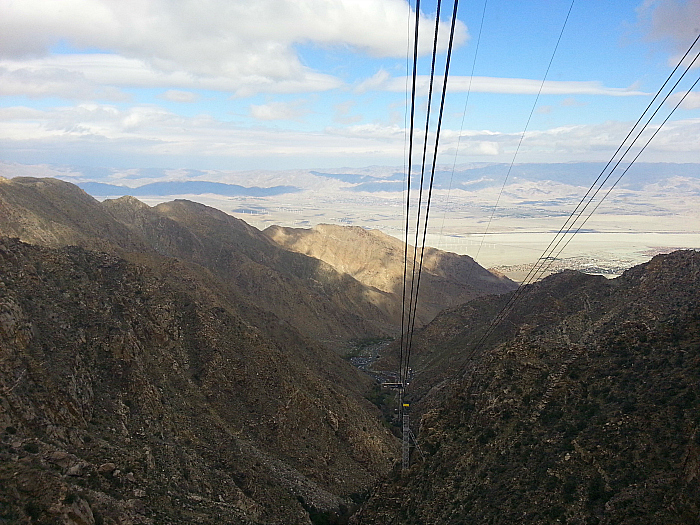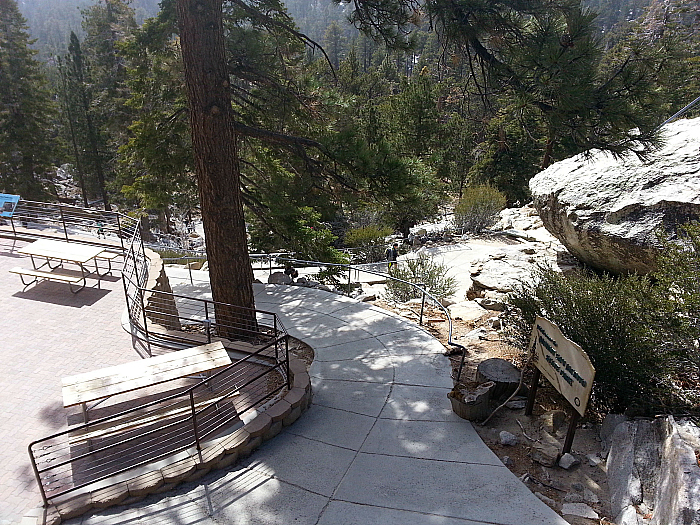 Palm Springs Aerial Tramway
1 Tram Way
Palm Springs, California 92262