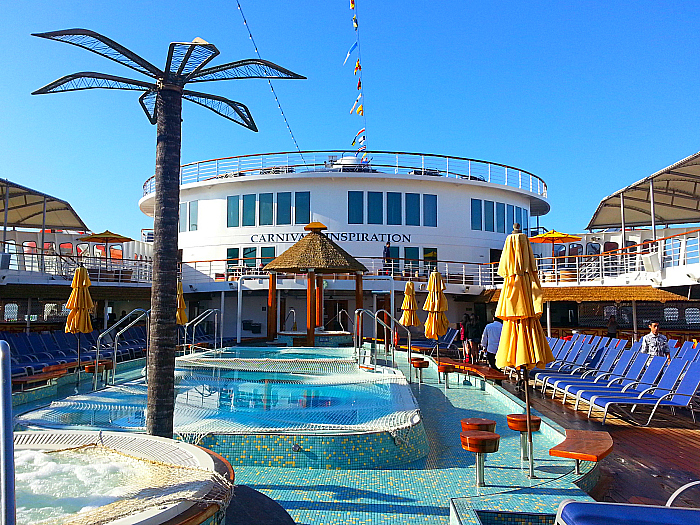 Carnival Cruises to Mexico are a popular vacation choice for those of us living in Southern California. When I was getting ready for my first cruise, it seemed like just about everyone I talked to had done one or more themselves.
Pricing is great, especially since those of of who are local don't need airfare to and from the port. The price of a cruise with meals and entertainment included can be less than the cost of a hotel and meals out at restaurants.
The Carnival Inspiration 4 Day Baja Mexico Cruise was my first, so I don't have anything to compare it to. I did have a great time and am looking forward to cruising again.
I boarded the ship in Long Beach at the Port of Los Angeles. We stopped in Avalon on Catalina Island the next day and Ensenada in Baja California Mexico the following day. After that we spent an extra day at sea before returning to Long Beach.
There was plenty to do on the ship. Each day we received a schedule with a variety of options for activities and entertainment. I went to a show, attended an art auction and a few other activities, but ended up just enjoying myself with the other ship amenities for most of the time. The main pool area was crowded in the afternoon and evening. I didn't really notice crowds elsewhere and didn't have a problem finding a lounge chair to relax in. Mini golf, the jogging track, water slides, casino and library always were available.
In Catalina, we didn't schedule an official shore excursion through Carnival and had a great time making our own fun in Avalon. For Ensenada, we scheduled a trip to La Bufadora (The Blowhole) that included shopping in an outdoor market and a tour of the historic casino in town. There was plenty of time for exploring on our own in Mexico, but I was really enjoying the relaxation on this trip and headed back to lounge on deck and enjoy the view.
Food was great and there was plenty of it, plenty. Sit down meals are available in the dining room and there are buffets and food stations at meal times, room service anytime and custom pizza and self-serve ice cream around the clock.
The trip was great. You can really make this into whatever you'd like – a relaxing vacation, great times with family or a party where you make lots of new friends.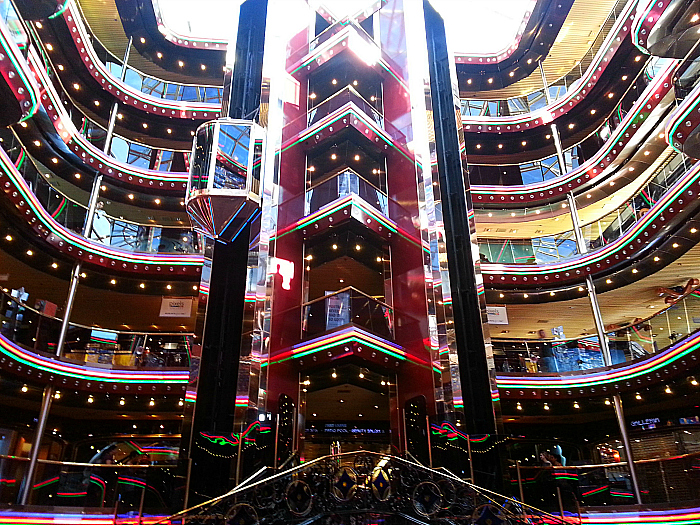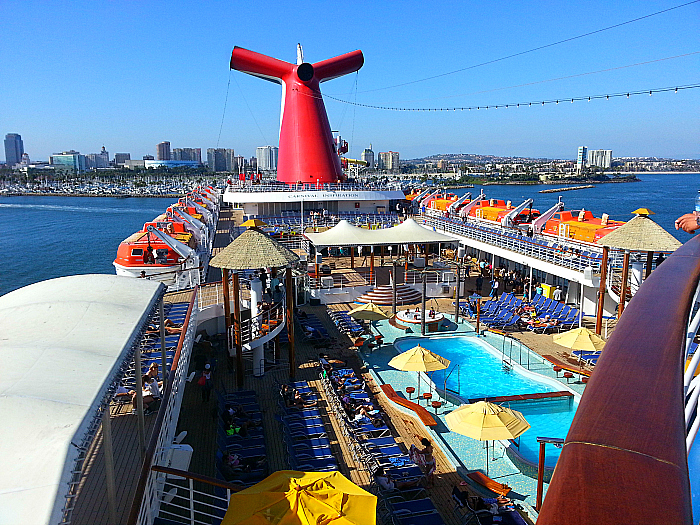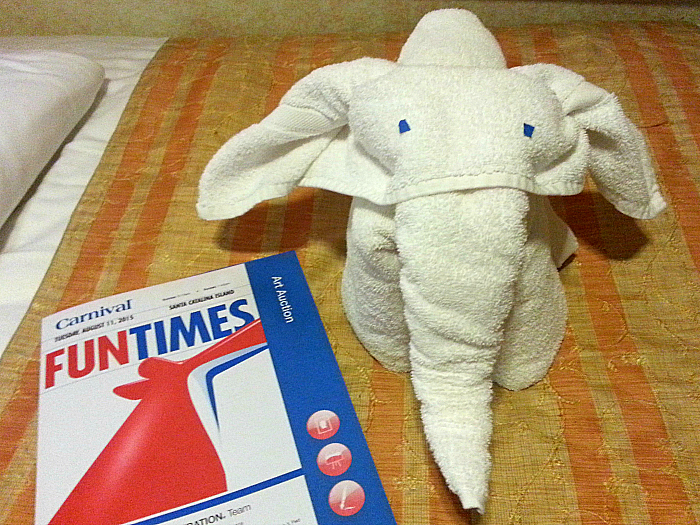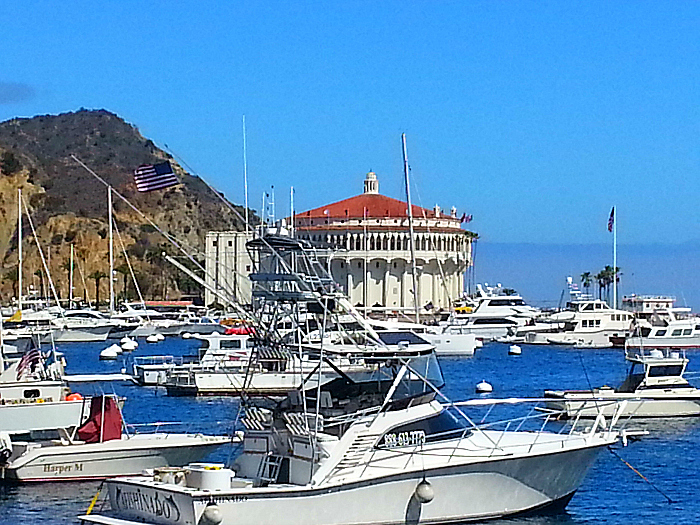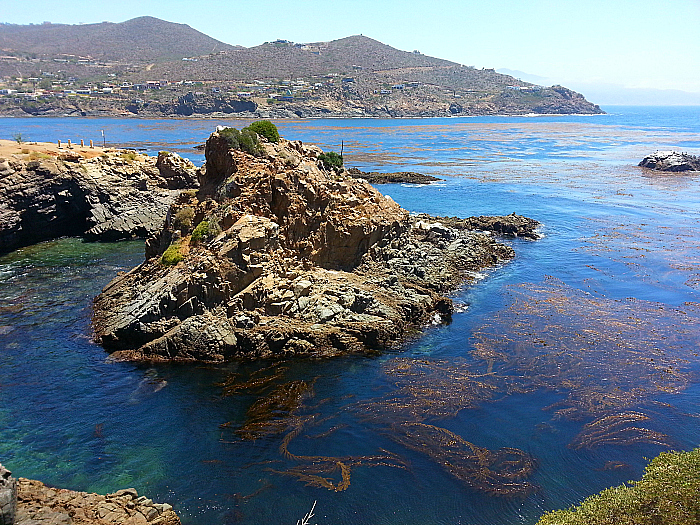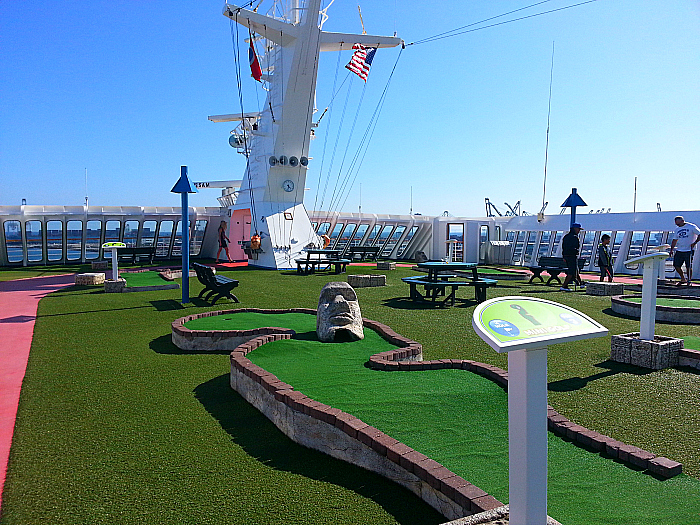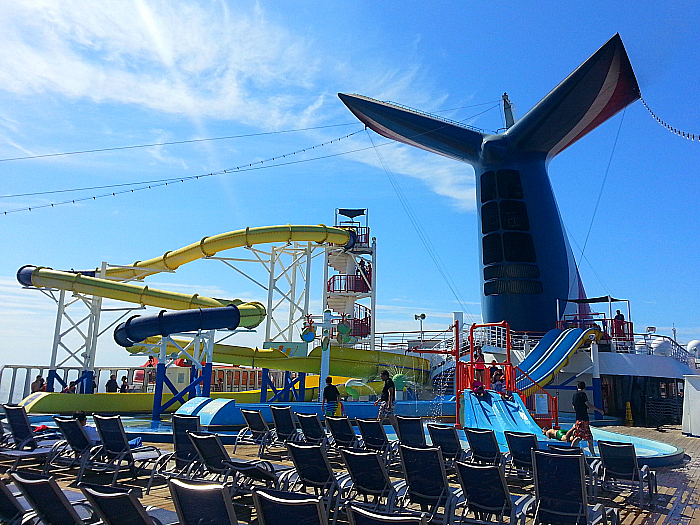 Additional articles about the cruise:
Vegetarian Dining on the Carnival Inspiration
Carnival Inspiration Shore Day – La Bufadora – Ensenada, Baja California, Mexico
Carnival Inspiration – Shore Day on Catalina Island