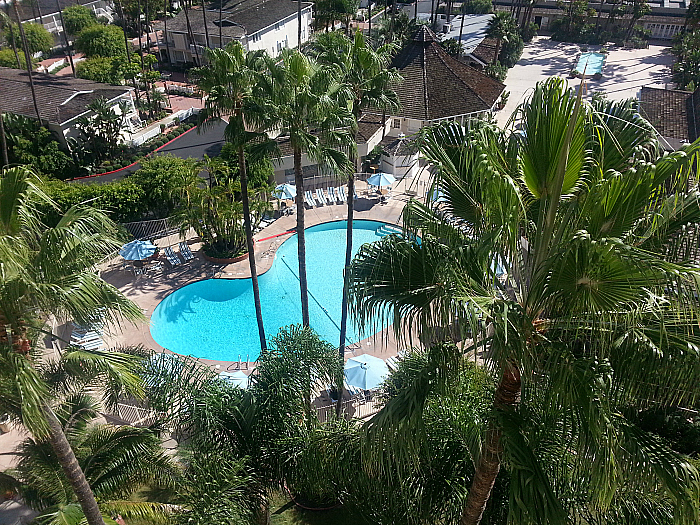 When I was a kid, I remember going on a family weekend getaway to San Diego. We stayed in the Hotel Circle area that is home to a variety of hotels, restaurants and shopping. It's also a great central location for all of your San Diego fun – San Diego Zoo, beaches, museums and more.
Recently, I visited the Town and Country Resort for a business conference. The location is still great as a hub for San Diego activities and the resort also works well as a destination on it's own.
I stayed in an upper level room in the Royal Palm Tower at the back of the property. The room had a balcony with beautiful views of the pool and mountains. Out the front door was a view of the Mission Valley Mall, which is a short walk over a bridge from the resort. Parking is plentiful in a gated lot.
The room was clean and spacious. It had a retro-feel to it. My favorite part of the room was definitely the balcony. I enjoyed sitting outside with my morning coffee and sat there in the evening, as well.
If you want to leave the resort, there is a golf course across the street and the mall with shopping, dining and entertainment behind the hotel. I ended up being busy enough that I didn't leave the 3 days I was there. I had all my meals at The Terrace Cafe and The Market that are conveniently located near the pool.
I enjoyed my stay at Town and Country Resort!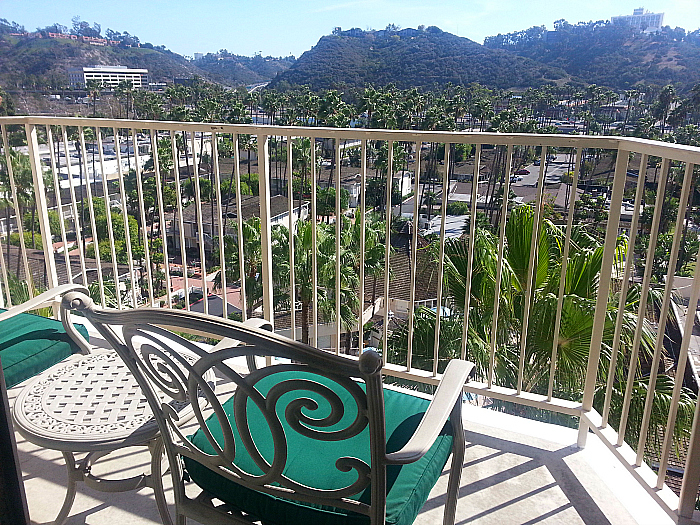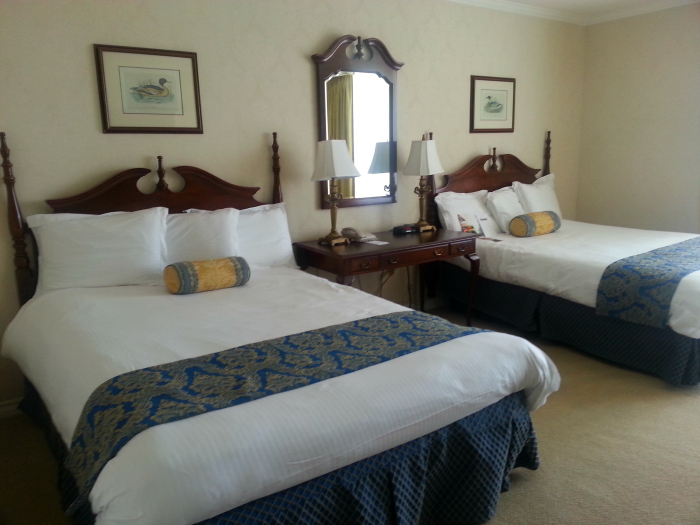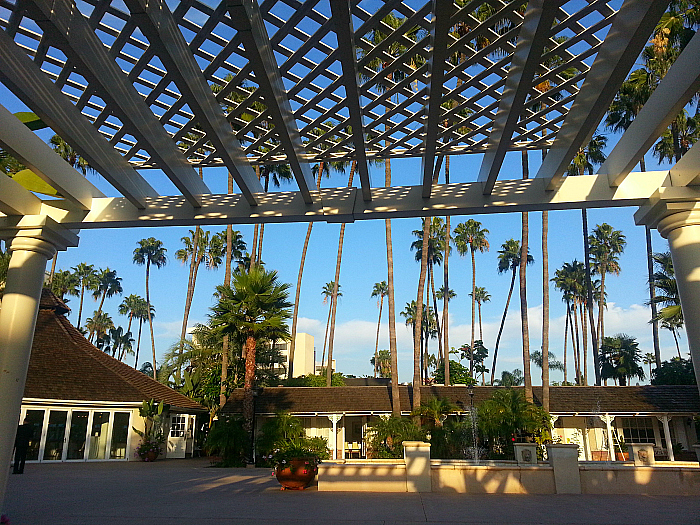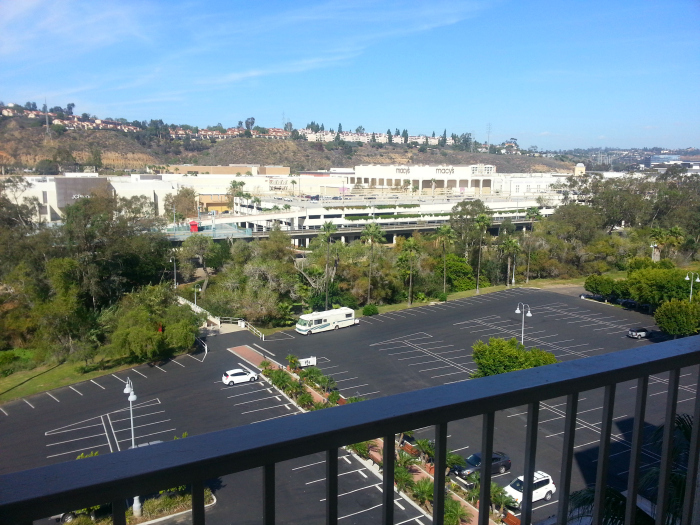 Town & Country
Resort & Convention Center
500 Hotel Circle North
San Diego, California 92108
See these additional articles about my stay:
Terrace Cafe at the Town & Country Resort
The Market at the Town & Country Resort