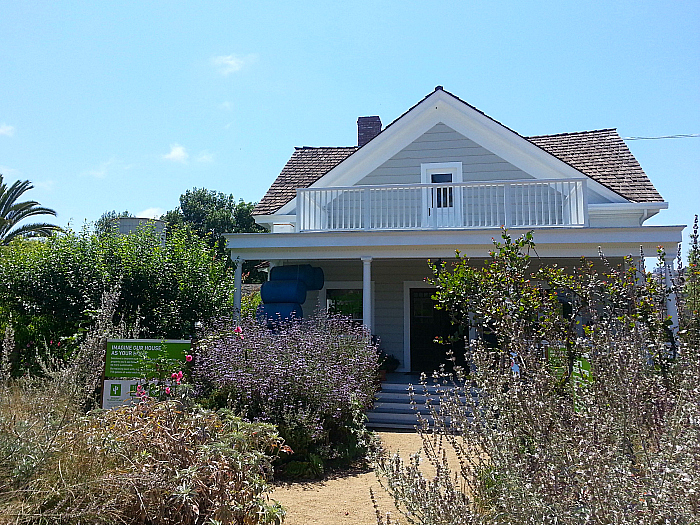 The Ecology Center is a beautiful gem in San Juan Capistrano in South Orange County. The non-profit organization serves the community and surrounding area with education to help individuals and groups take positive action. It's amazing to see how they have transformed the 1 acre space that the center occupies.
They offer classes and hands on activities, tours for schools and other groups and individuals can wander and enjoy a self-guided tour of the grounds.
Every bit of the property has been mindfully developed. They utilize native and edible plants for landscaping. Gardens and fruit trees produce additional food. Rainwater is collected to water the grounds. Chickens lay eggs and produce fertilizer. "Trash" is recycled or composted.
There are signs throughout the property that explain what things are, how they work and ask questions that can lead to great discussions. It's impressive and inspiring to see what is being done.
At The Ecology Center, they understand the value of the little steps we take to improve the earth and our footprint on it. You may not be ready to completely change your home and yard, but after a visit to The Ecology Center you just might pick up some tips for little things that you can easily do to contribute to making the world a little better.
The Ecology Center is a great place to visit!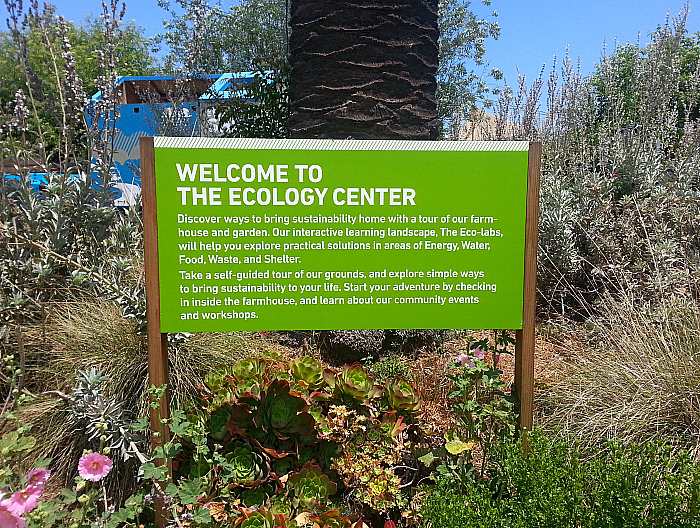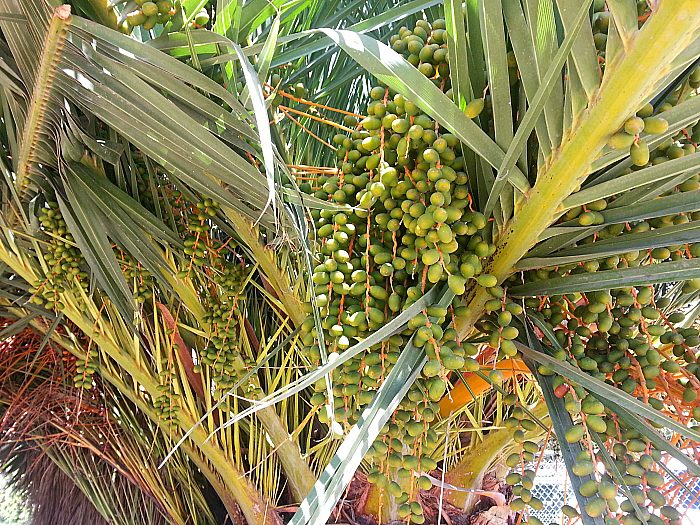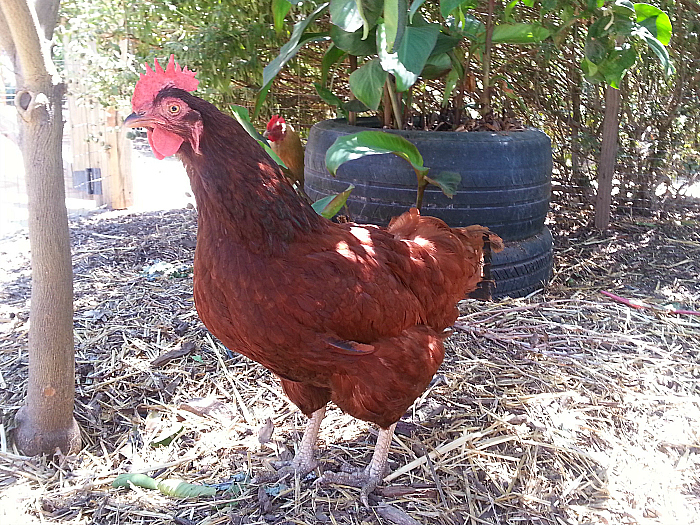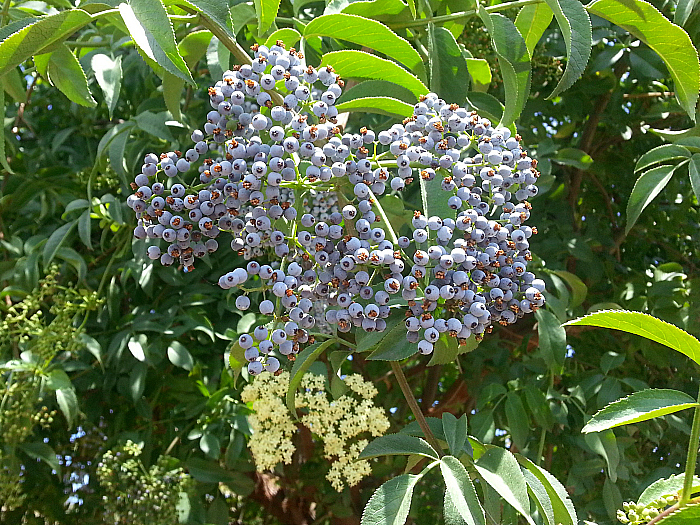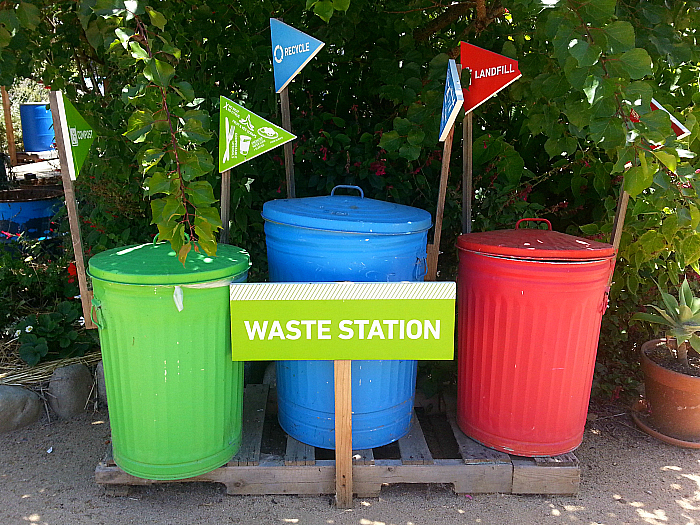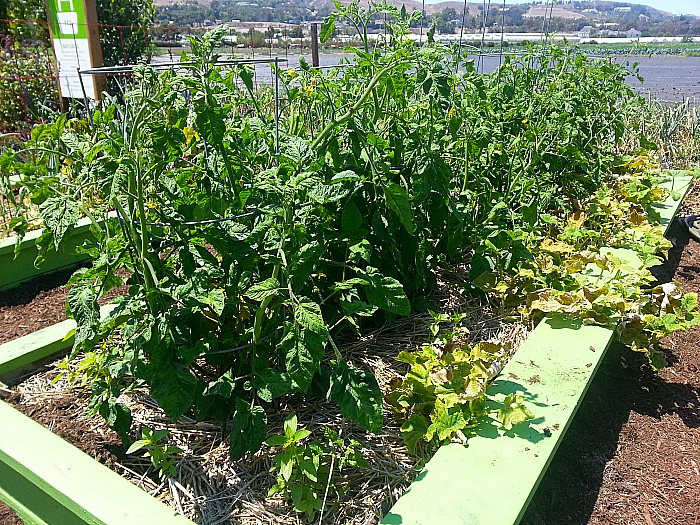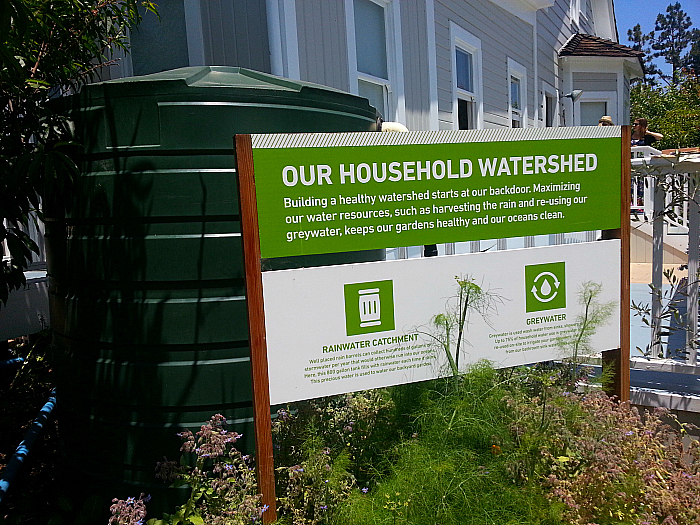 The Ecology Center
32701 Alipaz Street
San Juan Capistrano, California 92675