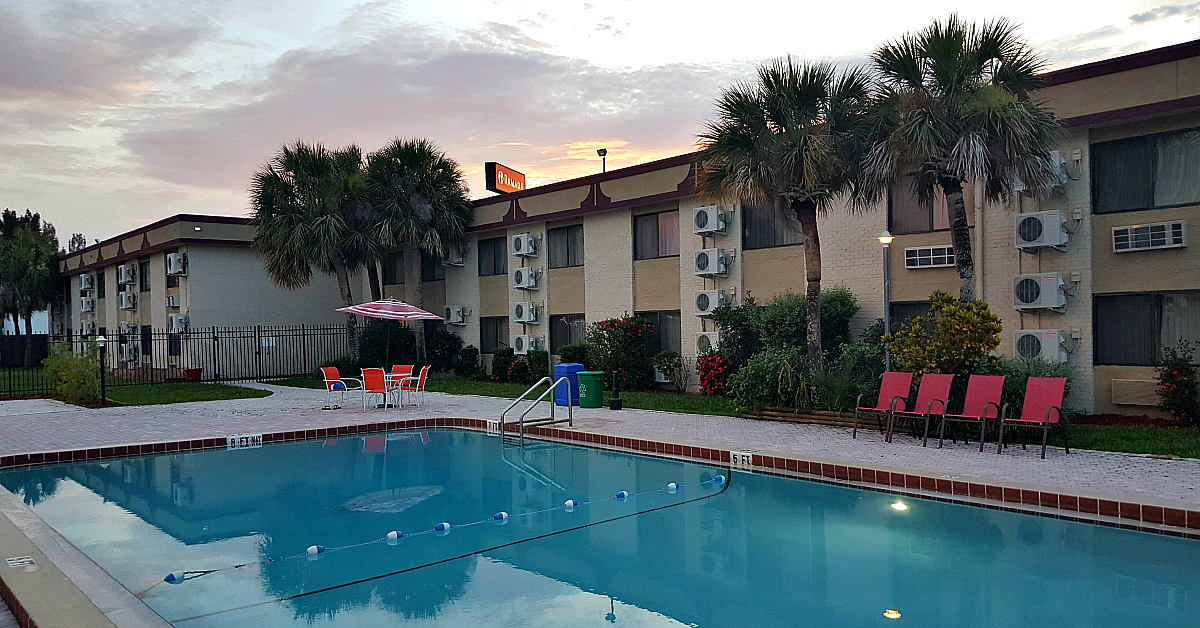 Titusville Ramada Hotel
On a recent visit to Florida's Space Coast, I had a good hotel experience at the Titusville Ramada by Wyndham.
It actually exceeded my expectations, since I was a bit concerned that it might be "too cheap." I booked the hotel online and ended up paying about the same for 3 nights in Titusville that I often pay for a single night elsewhere. You can click here and see how much you can save.
The location was perfect for all of my activities at NASA and the Kennedy Space Center and it was easy to get around in a budget friendly rental car.
Additionally, the hotel has the amenities I knew I wanted on this particular trip. The top 3 things on my list were a pool, speedy internet and convenient food options and they have all three.
Continental breakfast is included and there is a Denny's Diner attached to the hotel, a Starbuck's next door and other restaurants within an easy walking distance. Discounts are given to hotel guests at Denny's and several other nearby restaurants.
Photo Gallery