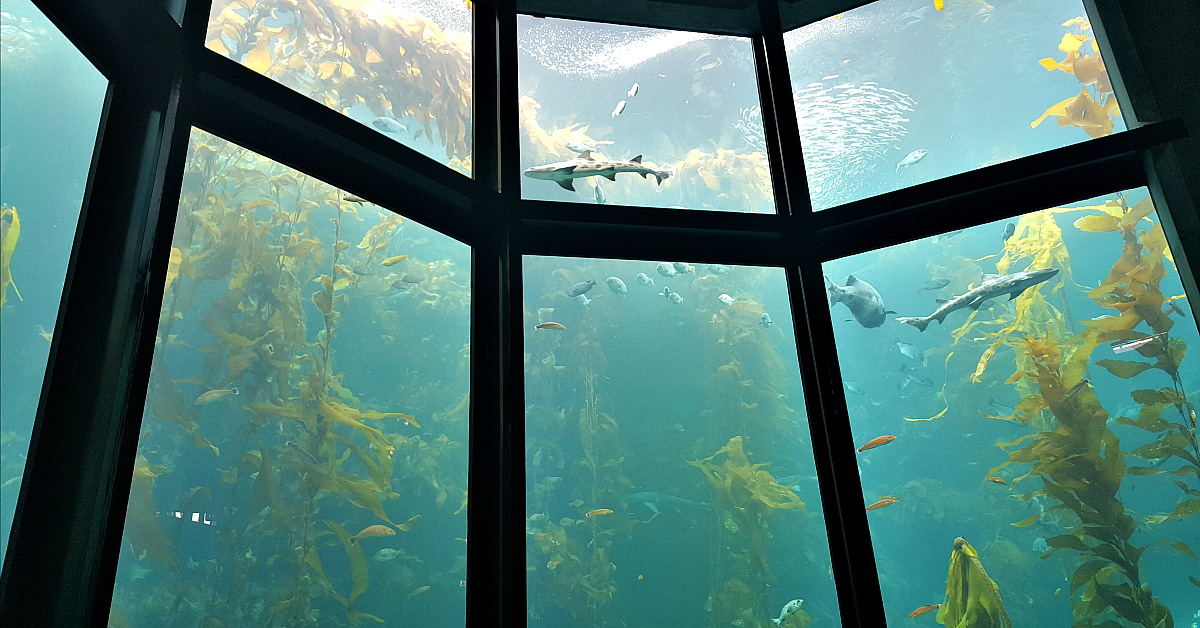 Monterey Bay Aquarium
We often think of aquariums as an educational field trip for the kids, but the Monterey Bay Aquarium is also a great place for adults.
I love the ocean and have explored many tide pools and aquariums over the years. It's definitely fun to go as a child or with your own children, but the experience is also good without them.
The main benefit to going without kids was that I could explore at my own pace. Also, I didn't have to keep track of active kids darting off in different directions. There was plenty of time to see everything I wanted to see and I could read all of the informational signs to help me understand it all.
I had been watching videos of the sea otters at home and was excited to see them. They are super cute in person and that was a popular area at the aquarium. It was great to see a variety of local ocean life and to learn about conservation efforts.
The large kelp forest aquarium is awesome, but my favorite find of the day was baby jellyfish. An employee had brought out a jar of the tiny jellies for visitors to see and they were beautiful.
Photo Gallery