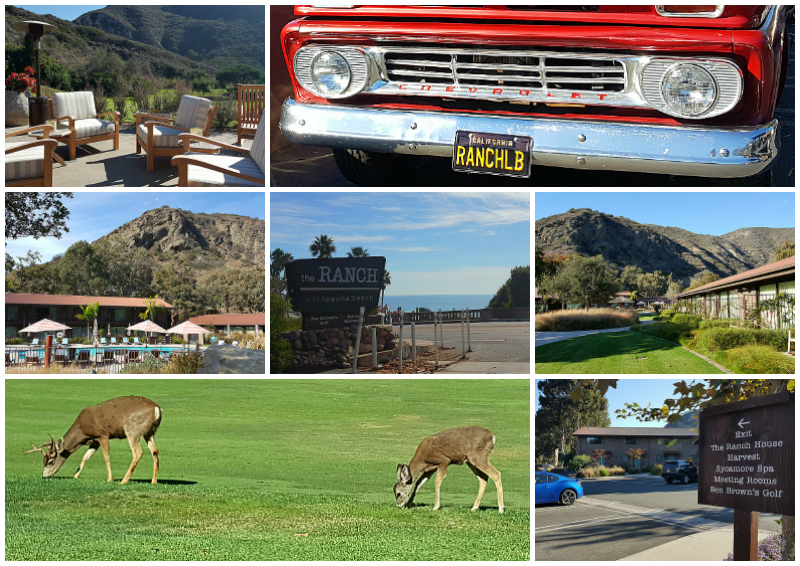 Comfortable luxury in a natural setting is exactly what you'll find at The Ranch at Laguna Beach. The resort is tucked into a canyon just off of PCH. It is convenient to the shops and galleries of Laguna Beach, but also feels as if it's in a world all it's own.
The property is under new ownership and has been upgraded and renovated. It is definitely luxurious, while also exemplifying the natural beauty of Aliso Canyon and the rich history of the property.
The Ranch at Laguna Beach is perfect for locals looking for a staycation and for others looking to experience the Laguna Beach California lifestyle.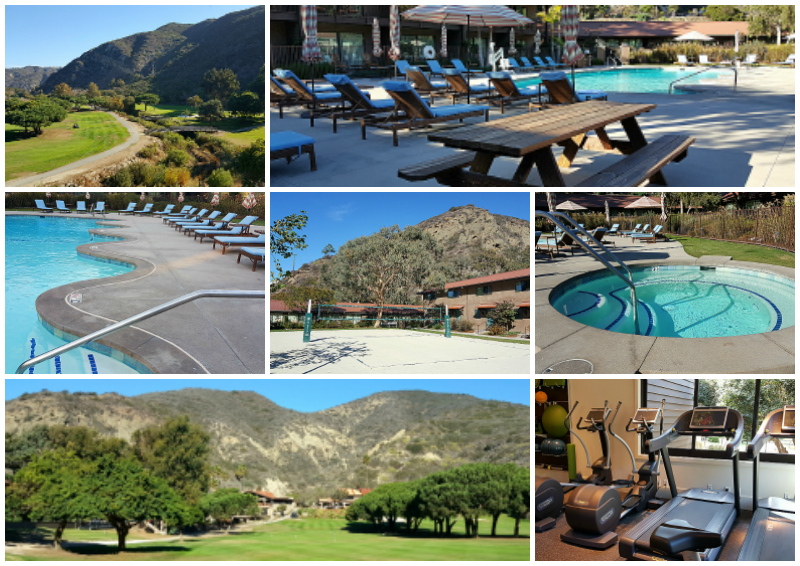 As soon as I arrived, I knew I was in for a treat. The friendly staff was ready, willing and able to make my stay a pleasure. This is a place where it is easy to forget about the stresses and demands of daily life, as you relax and soak it all in.
The resort has all of the amenities I expect from a luxury property, but there is no resort fee. Valet parking, wifi, towels and other beach supplies are complementary. Golf and spa services are available for a fee.
The entire resort is smoke-free. It goes quiet at 10 pm, so that guests and neighbors aren't disturbed by noise. However, the fitness room and pool are open 24/7. I loved taking a late night swim under the stars.
Since the property is large, you can request a ride in a golf cart to get you around the resort or to the beach. With the amazing food at Harvest, I chose to walk everywhere and loved it.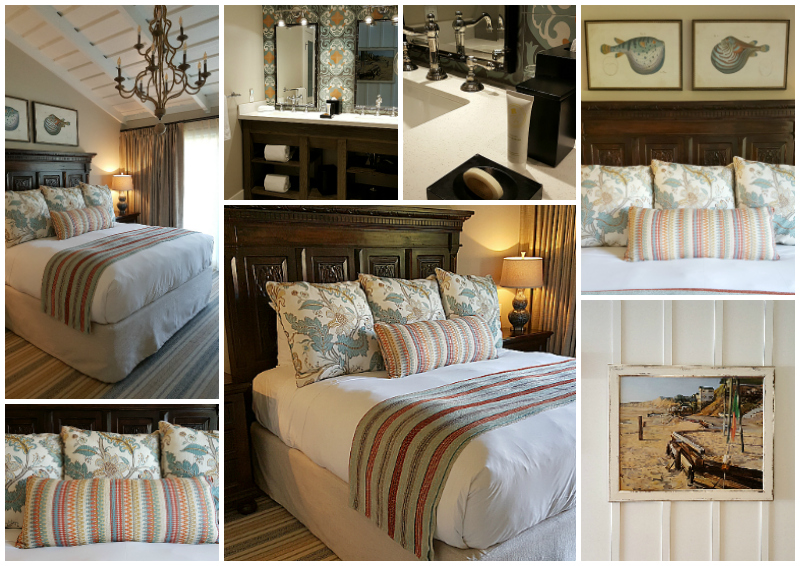 I stayed in a Canyon Room (building 11, room 1105 – photo above). The high ceilings and decor give it a home-like feel, as if I was staying at a friends house instead of a resort. The bed was incredibly comfortable and it was nice to be able to step outside to my own patio with views of blue skies and the canyon. There are 2 sinks and the shower is extra large. There is a Keurig coffee maker, a microwave and good sized empty mini-fridge, which are especially nice for those planning extended stays. The rooms are great for one person or a couple.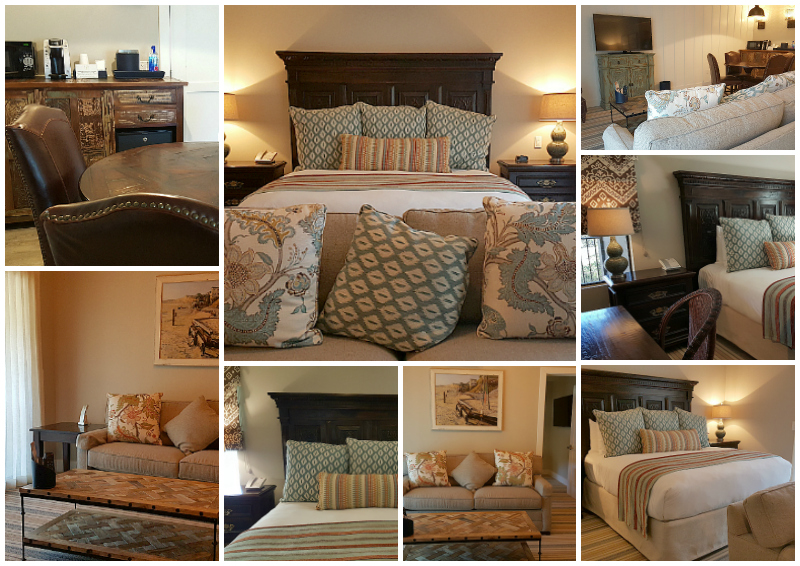 The Creekside Studios and Suites are just over a bridge that spans Aliso Creek (photo above). The rooms are larger and have additional seating areas and sofa beds.
The Cottages are great for families and groups of friends (photo below). These two story rooms are next to the pool. Upstairs are two bedrooms, a bathroom and a balcony. Downstairs is spacious with a sofa bed and plenty of room to relax, have a meal, play a game or just hang out.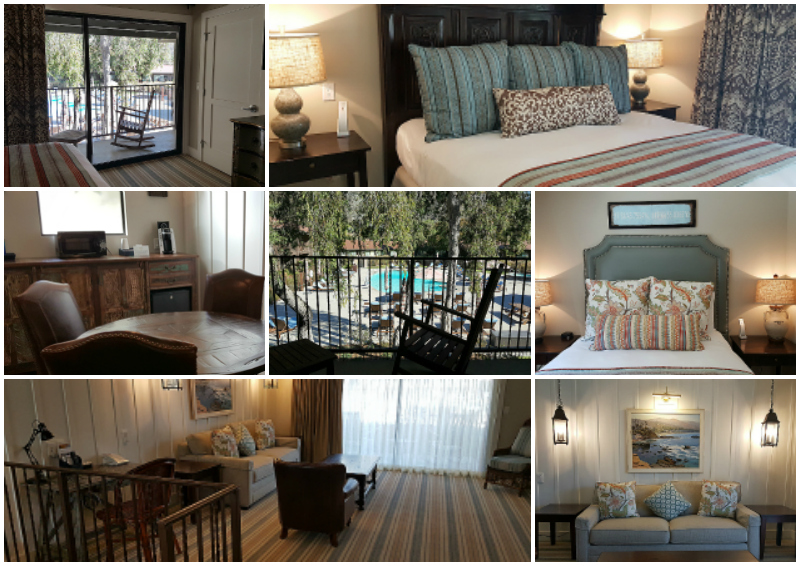 The Treehouse is a one of a kind experience (photo below). The 3 bedroom/2 bath house is on a hill with stunning views of the property. It's been restored with much of it's original mid-century modern styling along with modern conveniences. It's perfect for families, a girls' weekend, honeymoon or other romantic getaway. Since there is only one of these rooms, you'll want to reserve it well in advance.
Even though I live nearby, my stay at The Ranch at Laguna Beach was a fantastic escape. I felt completely refreshed, as if I had traveled to an exotic and remote location far way. The property is beautiful and staff really went out of their way to make it special.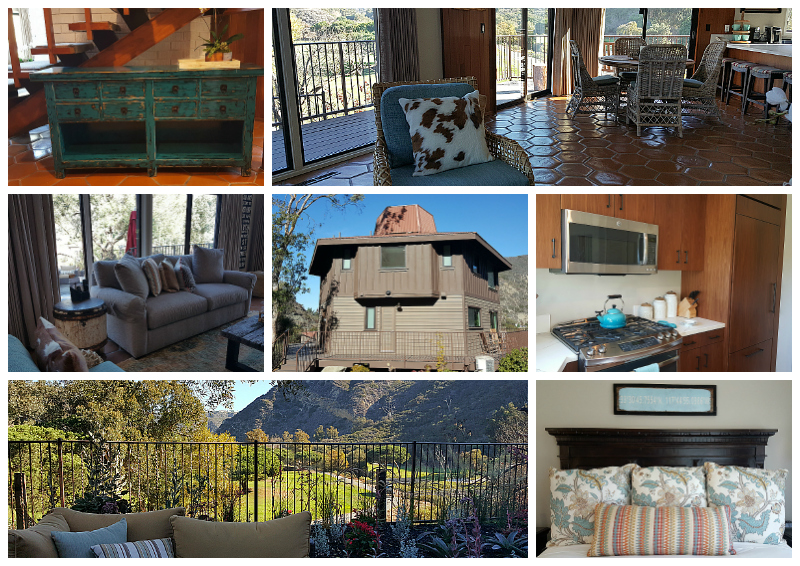 The Ranch at Laguna Beach
31106 Coast Hwy.
Laguna Beach, CA 92651
Additional articles about The Ranch: