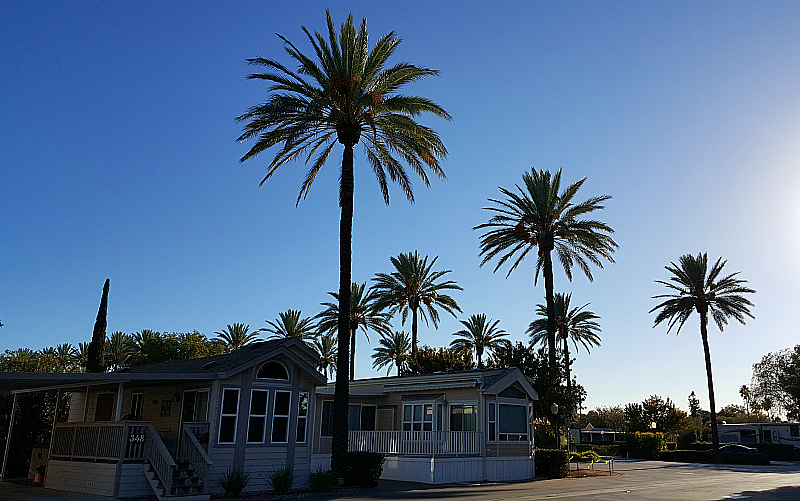 The San Jacinto Valley fills up with snowbirds each Winter. The cities of Hemet and San Jacinto are near Palm Springs. Winters are mild and the atmosphere is relaxed and slow paced.
I'm not a senior citizen and don't have an RV, but I enjoyed spending a few days at Golden Village Palms. This is an adults only gated RV resort that has rental spaces for RVs, mobile homes for sale and cottages for rent. I stayed in a cottage. Some guests pop in for a day or two, while others stay all Winter or live there year round.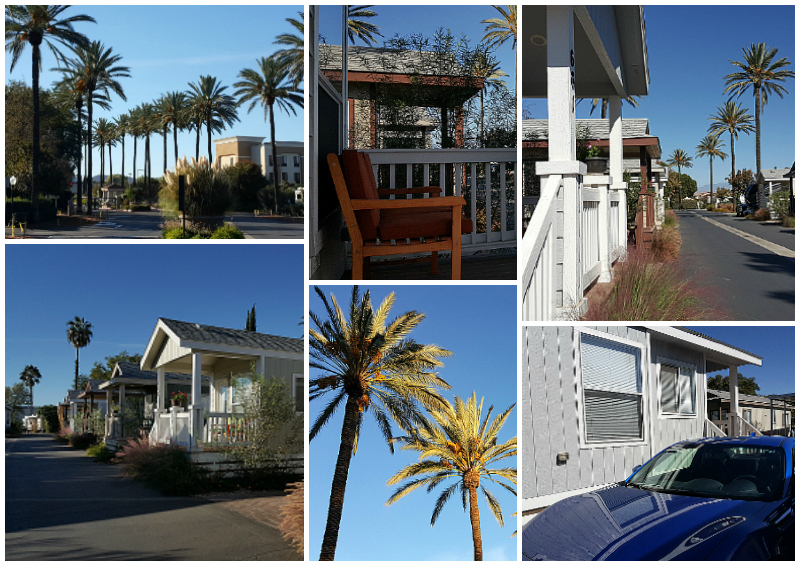 The cottages are available by the night or for extended stays. It feels more like a home than a hotel room. Outside is a reserved parking space, BBQ grill and picnic table. There is a comfortable seat on the front porch for socializing. Inside is a living room with sofa, dining table and TV.
The kitchen is full size with stove, oven, refrigerator and microwave. There were some basic dishes, but if you're staying for an extended time and like to cook, you'll probably want to bring some of your favorite cooking tools. There is a 2nd TV in the bedroom and a shower/tub in the bathroom. Wifi is free, but wasn't reliable. I'd recommend bringing a mobile hot spot. Cell service was great for me throughout the property.
People staying in the cottages have full access to the resort amenities and activities. There are swimming pools and spas, indoor shuffleboard, pickleball courts, horseshoes, a putting green, clubhouse and fitness center. You can also get social with activities that may include games, sports, crafts and entertainment.
My cottage was comfortable and I enjoyed my stay. The RV park is good for a short or long term stay. If you want to meet people, it's easy to do so. If you just want to keep to yourself and enjoy the warm weather, palm trees and blue skies, you can do that, too.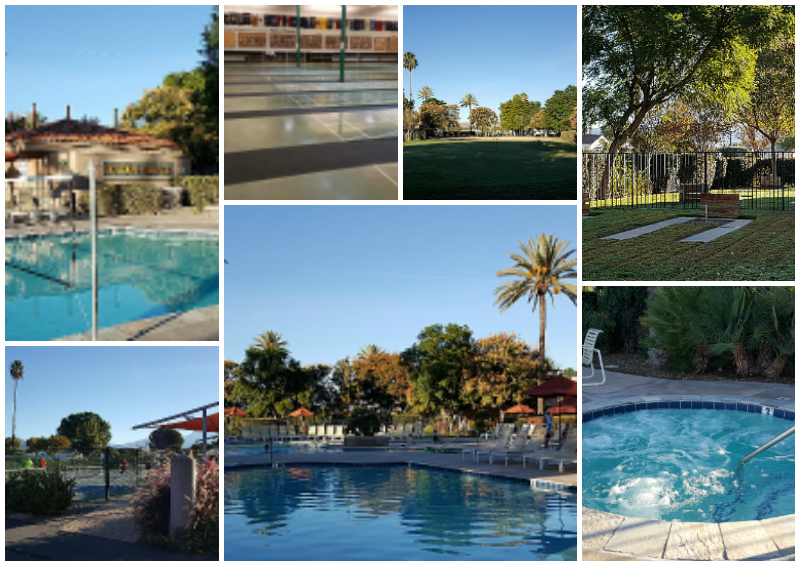 Golden Village Palms
3600 W Florida Avenue
Hemet, CA 92545